Kendall Lawn Chair Ladies will take season off due to Covid-19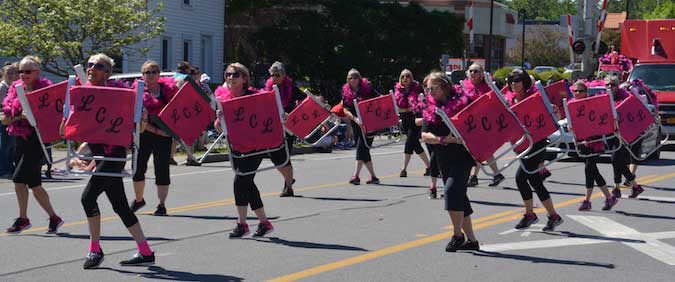 Photos by Tom Rivers
KENDALL – One of the most popular performers at local parades, the Kendall Lawn Chair Ladies, is taking off the season due to concerns about the Covid-19 pandemic.
The Lawn Chair Ladies are pictured above at last year's Albion Strawberry Festival on June 8, 2019.
They are leaving open the chance for returning in the fall, if it is deemed safe to have public gatherings.
The Lawn Chair Ladies have been performing locally the past eight years.
"Okay, so we put off this decision for as long as possible: The Kendall Lawn Chair Ladies are cancelling their 9th marching season," the group posted on its Facebook page. "Rehearsing in a group and participating in parades doesn't seem like the smartest thing to do right now. We'll look toward possible fall events, but for now we're hunkered down, with our lawn chairs and boas tucked away. Sorry to disappoint our fans, but we'll be back again as soon as is wise!"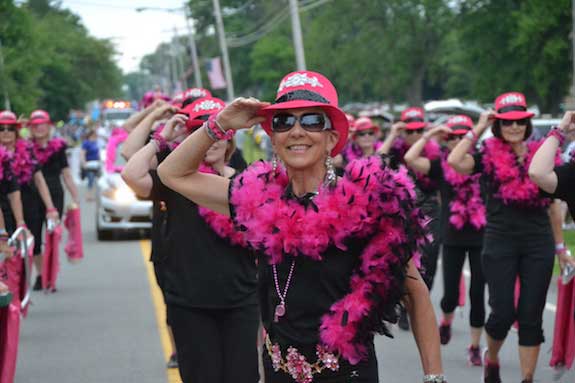 Kim Corcoran and the Kendall Lawn Chair Ladies performed to "New York, New York" by Frank Sinatra on Jun e 20 at the Kendall Firemen's Carnival Parade. The group has been a crowd favorite for several years.