Kendall hosts first community parade in Orleans since 2019
Lawn Chair Ladies excite the crowd in what may be their final performance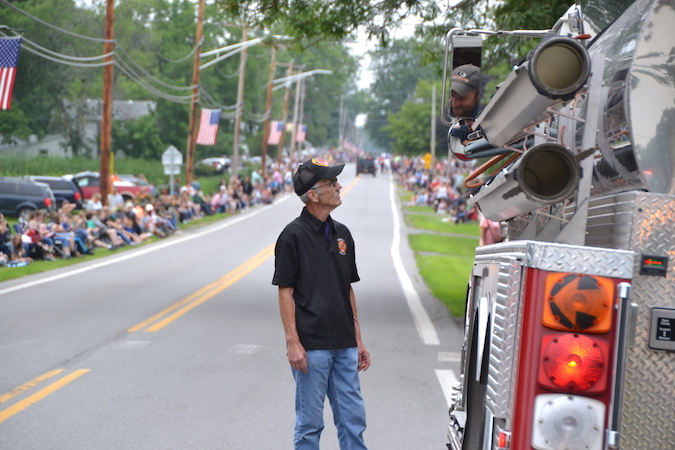 Photos by Tom Rivers
KENDALL – Doug Jones chats with Jason Hardenbrook before the start of the Kendall parade on Friday evening. Both are past Kendall fire chiefs. Hardenbrook drove one of Kendall's fire trucks in the parade.
The parade on Friday was the first community parade since late 2019. The Covid-19 pandemic and the restrictions on gathering sizes wiped out all the parades last year and so far this year, except for some parades limited to automobiles. Those restrictions have been lifted.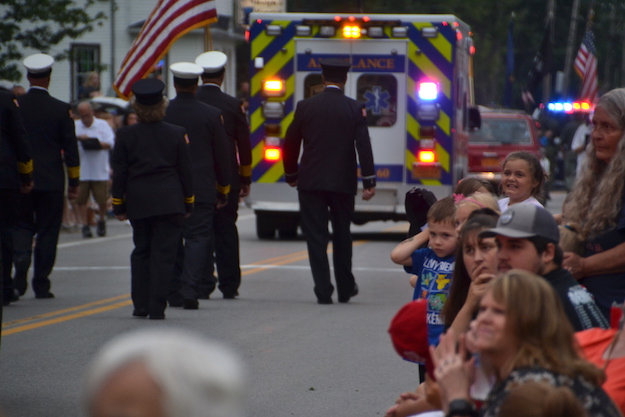 There was a big crowd lined up along Kendall Road to watch the fire trucks, community floats and other parade participants. This photo shows members of the Kendall Fire Department marching in procession.
The number of participants in the parade was down from recent years with fewer fire departments sending trucks. Kendall FD officials said departments are feeling strapped for personnel it's more difficult to send groups to parades. The size of the crowd seemed on par with parades of the past, which have always been well attended.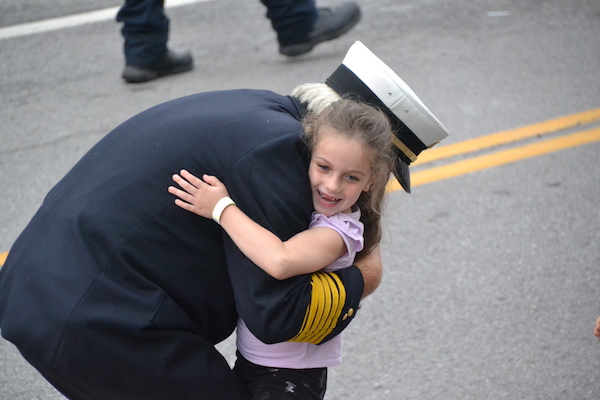 Mackenzie Niles gives a big hug to Fran Gaylord, a member of the Murray Joint Fire District. Mackenzie is Gaylord's great-niece. She spotted him in the parade and ran towards him with outstretched arms.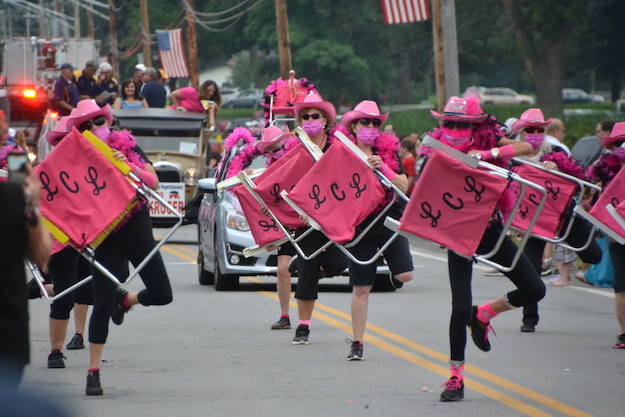 The Kendall Lawn Chair Ladies fired up the crowd with a performance to "Keep Your Hands to Yourself." Click here to see a video of the group's routine during the parade.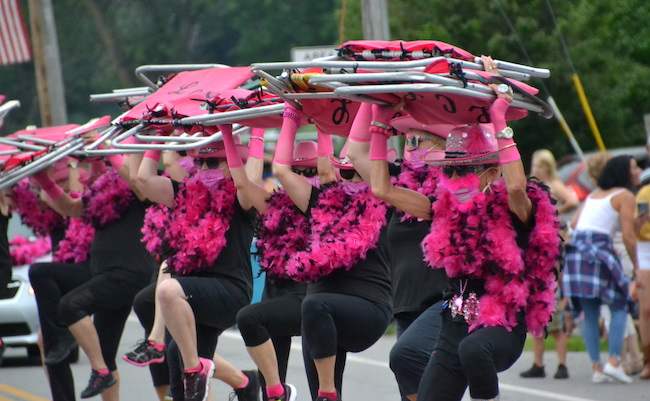 The Lawn Chair Ladies have been a crowd favorite in their nine years of performing. The group, which is mostly women in their 60s and 70s, said this was their last performance.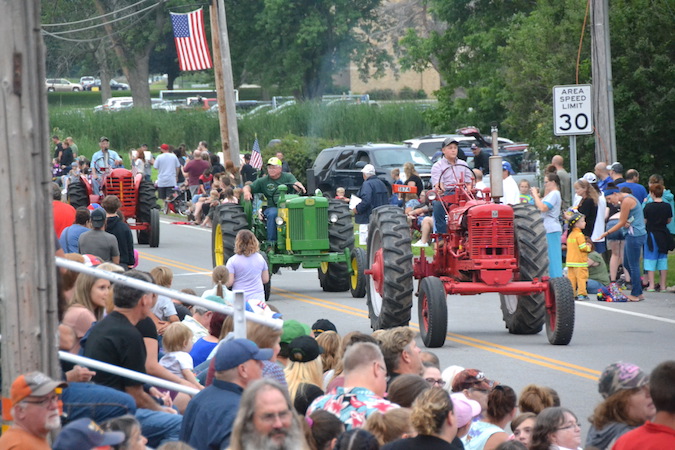 Evan Levett drives a 1947 Formal tractor. He led the trio of tractors in the parade. Evan is the grandson of Gary Kludt, a long-time Kendall farmer.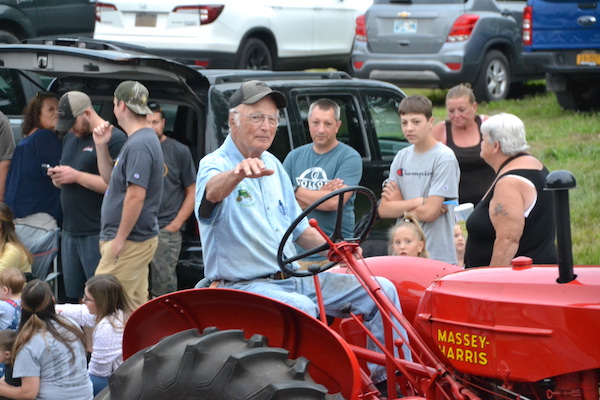 Jack Hall of Brockport waves to the crowd while he drives a 1953 Massey-Harris tractor.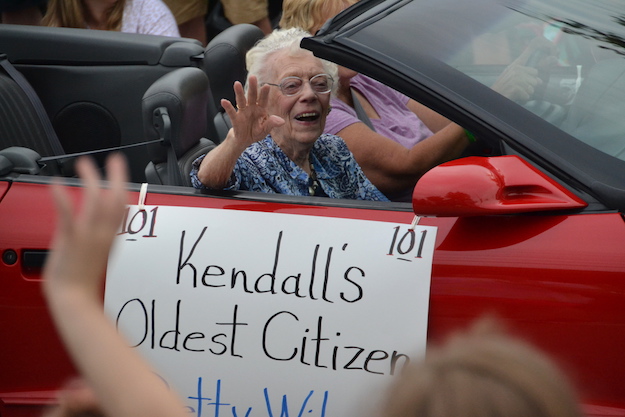 The parade featured Kendall's oldest citizen: Betty Wilson. She gave enthusiastic greetings to the crowd. She was driven by her daughter-in-law, Sandy Wilson.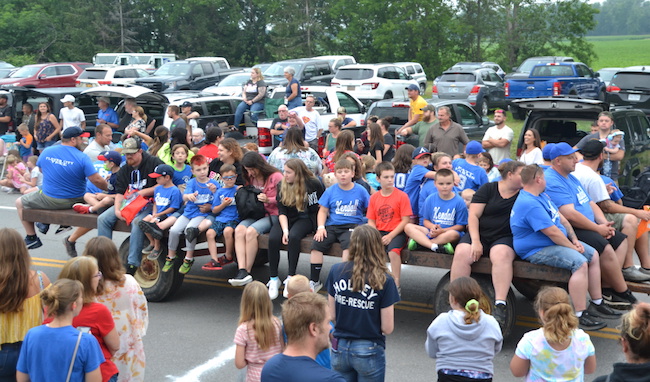 This group promoted the Kendall youth sports and recreation program.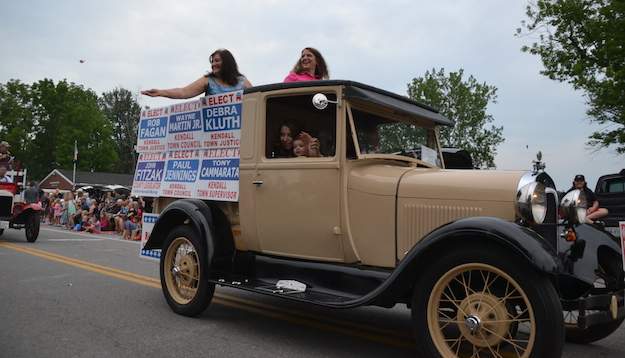 These candidates in Kendall – Amy Richardson for town clerk (left) and Debbie Kluth for town justice – toss candy while riding in a 1929 Ford pickup owned by Warren Kruger, the Kendall highway superintendent.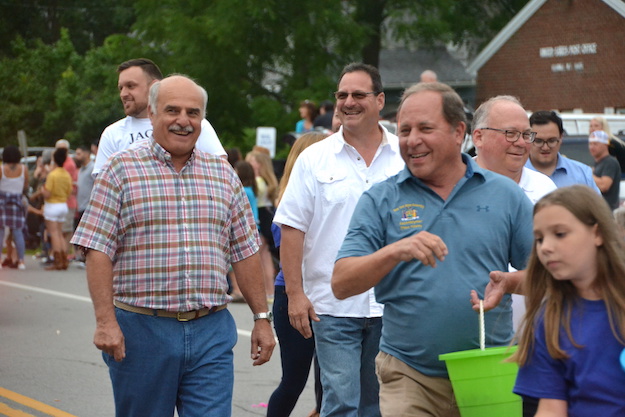 This group of elected officials and candidates walk together. Assemblyman Steve Hawley is in front, and behind him are Orleans County Legislator John DeFilipps, legislator candidate John Fitzak and County Legislator Skip Draper.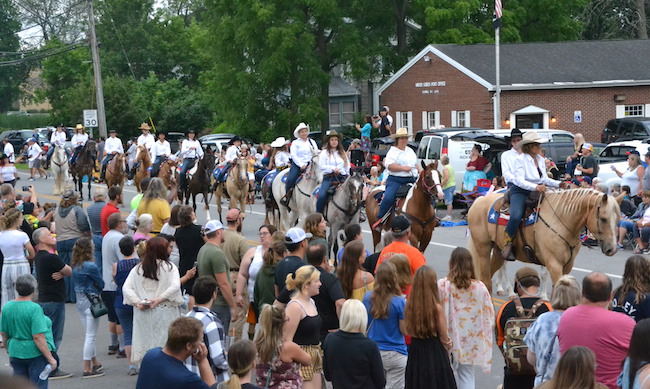 Ellen Robinson, owner of Lone Oak Stables, and many riders from Lone Oak joined in the parade.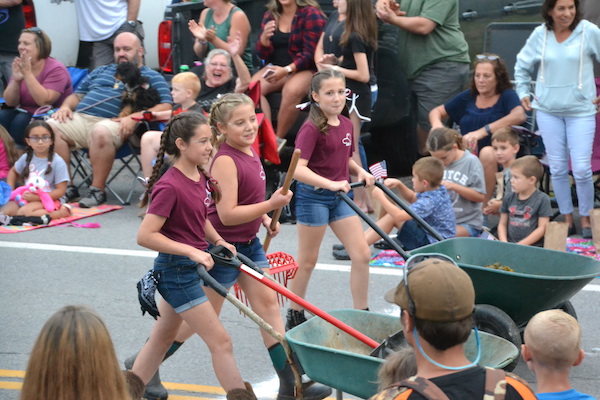 These three were on the cleanup crew following the horses.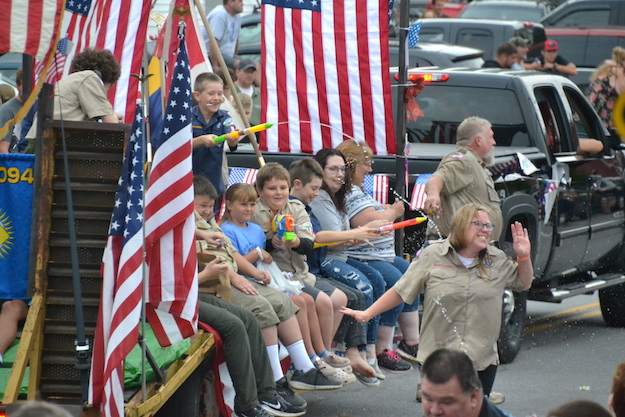 Kendall Boy Scouts brought soakers and sprayed their Scout leaders.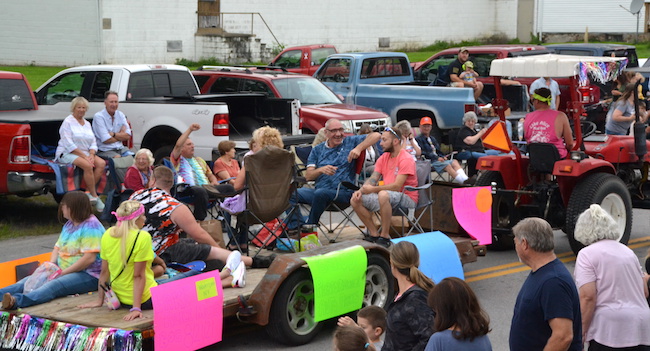 This group promotes the Lake Alice Mud Bog on Aug. 21 in Waterport