Kendall hosts 250 students for All-County Music Festival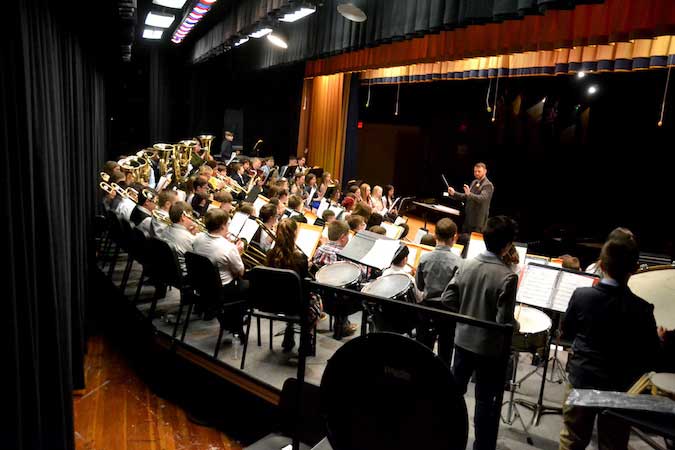 Photos by Tom Rivers
KENDALL – Benjamin Davis served as the guest conductor of the elementary band during Saturday's All-County Music Festival at Kendall. The band included 73 students from Albion, Holley, Kendall, Lyndonville and Medina school districts.
Davis is the band director at the East Aurora Union Free School District. He also is a composer and arranger of band music.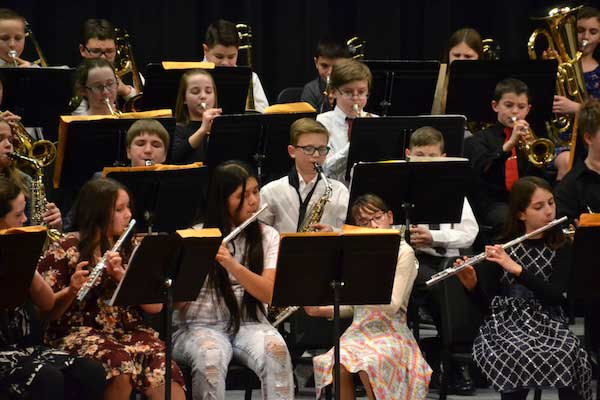 Elementary students perform at the All-County Music Festival. The band performed four selections, including "Quintus" by Larry Clark, "Maesong" by William Owens, "Drive" by Mark Williams and "Sing, Sing, Sing" arranged by Michael Story.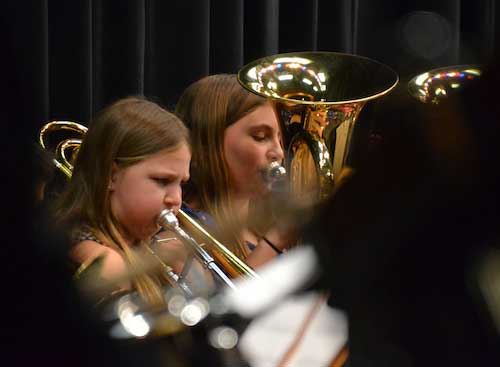 Jillian LeBaron of Albion plays the trombone for the elementary band. Each of the five school districts sent some of their top musicians for the festival.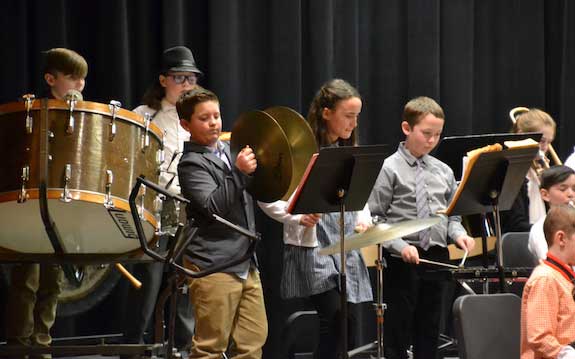 Saturday's event included 73 students for the elementary band, 93 in the junior high chorus and 75 students in the high school band. There was also an All-County Music Festival last month that featured the elementary chorus, junior high band and high school chorus.
The festivals are organized by the Orleans County Music Educators Association.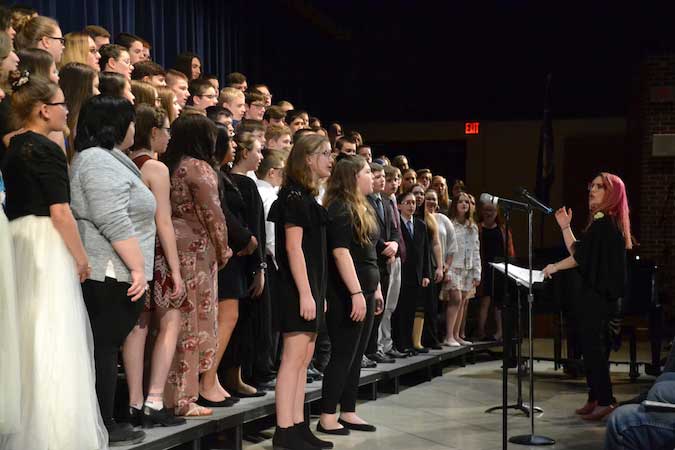 Jacqueline McLean served as guest conductor for the junior high chorus. She has taught the past 11 years at Le Roy, leading the junior and senior high choir programs.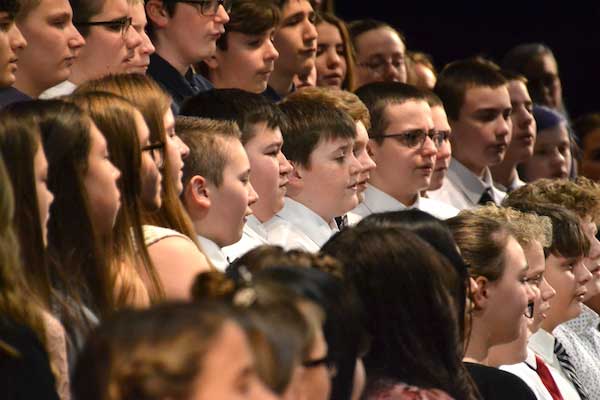 The junior high chorus performed five songs – "Cantar! (Sing!)," "I Dream a World," "Festival Sanctus," "Mairi's Wedding" and "You Will Be Found."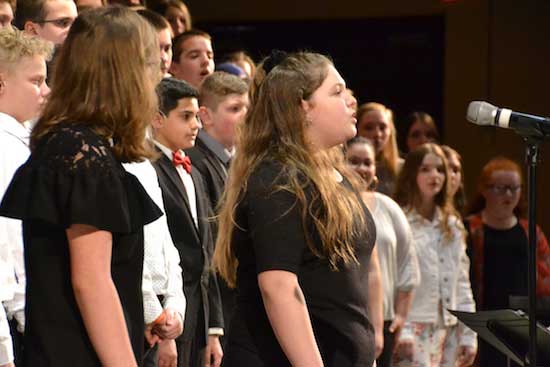 Elaina Huntington of Medina sings a solo during the festival with the junior high chorus. Elizabeth Whipple of Lyndonville and Ryder Jones of Medina also were soloists.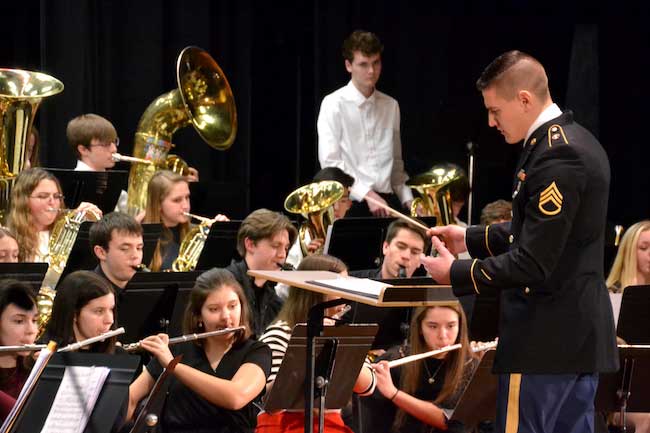 Staff Sergeant Joshua Meyer directs the senior high band. Meyer is a trumpet player with the 198thArmy Band. He has been a member of that band for eight years and toured with them in Alaska, Texas, Arizona, Georgia, South Carolina and Hawaii.
The senior high band performed "America, The Beautiful," "John Williams: The Symphonic Marches," "Children's March" and "March: Grandioso."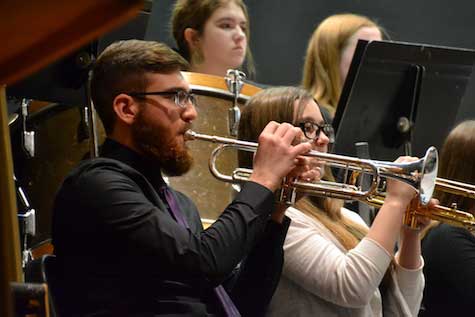 Dan Grabowski of Albion plays the trumpet in the senior high band.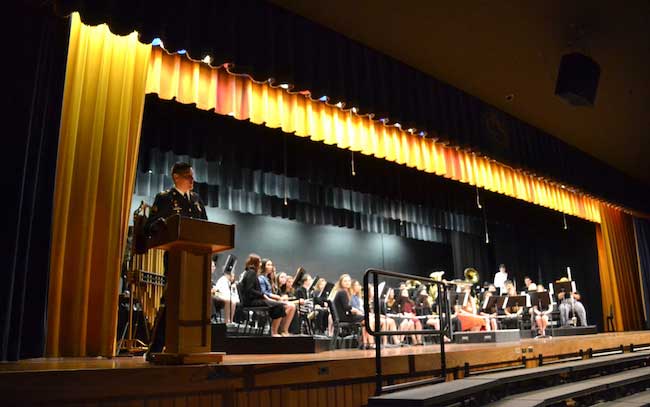 Staff Sergeant Joshua Meyer addresses the crowd. He thanked the parents and school districts for supporting the students and music in the schools.