Kendall highway superintendent honored for 30 years of service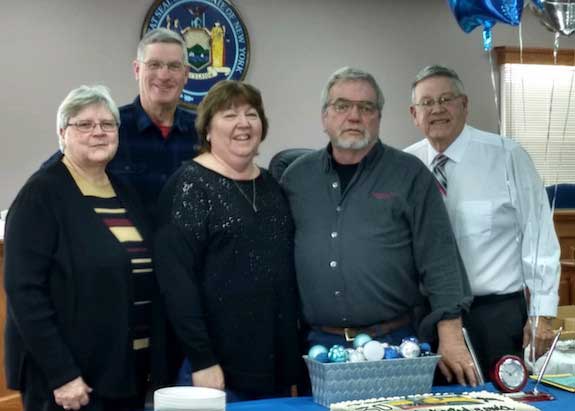 Provided photos
KENDALL – The Town of Kendall had a party on Thursday for Warren Kruger in recognition for his 30 years with the town's highway department.
Kruger is the second from right. He is pictured with Kendall Town Board members, from left: Margaret Lynn Szozda, Bruce Newell, Barb Flow and Town Supervisor Tony Cammarata.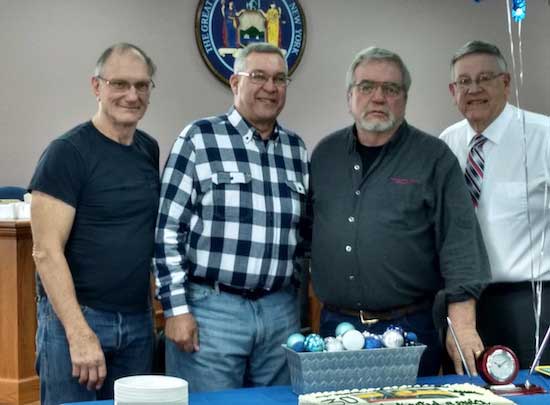 Previous town supervisors also attended the celebration for Kruger.
The town supervisors shown with Kruger include, from left: Jack Gillman, John Becker and Tony Cammarata.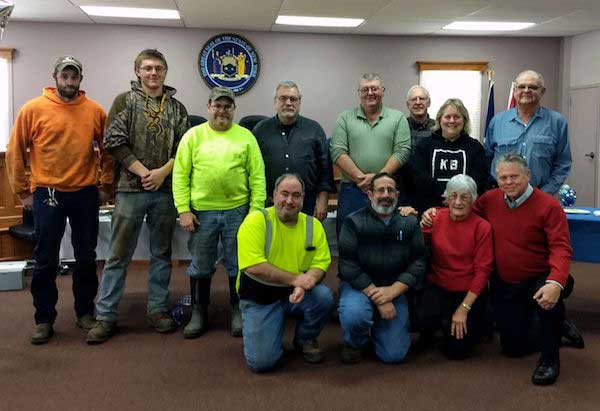 Some of the current and previous town highway employees as well as Kruger's family joined the party.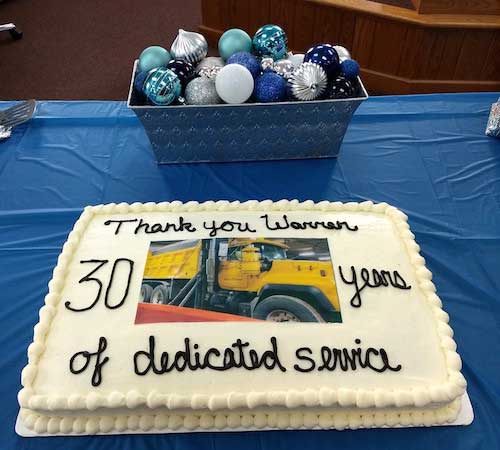 A cake with an image of a plow truck was served at the party.