Kendall Firemen's Carnival returns for 3 days of fun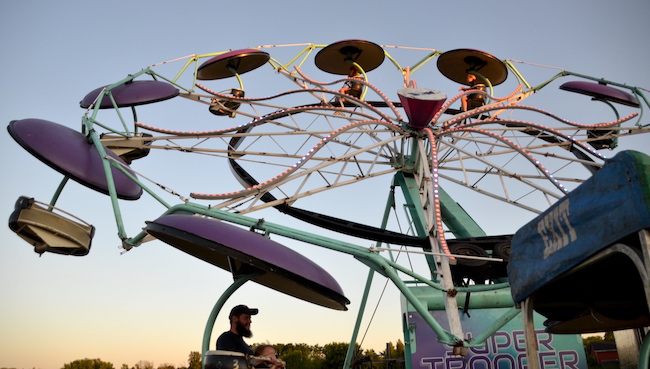 Photos by Tom Rivers
KENDALL – The Kendall Firemen's Carnival returned today for another three-day run of fun. The top photo shows people riding the Super Trooper, one of several classic midway rides. They are set up at the Kendall Fire Department's grounds on Kendall Road behind the fire hall.
The annual carnival is a big fundraiser for the fire department with proceeds paying the department's bills, including buying EMS equipment and materials for the ambulance and other expenses.
"we look forward to it every year," said Kendall Fire Chief Dan Schultz. "We appreciating the community spending their money and supporting us."
A big group of volunteers, including many from outside the fire department, put on the annual event.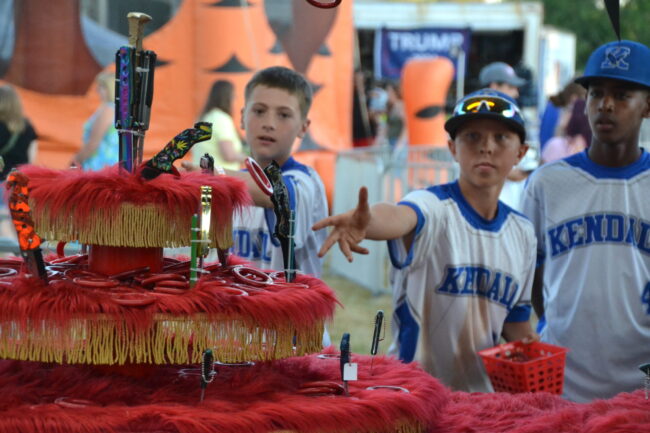 Vinnie D'Agostino, center, tries a ring toss game. He was joined by several of his teammates on Kendall's U15 baseball team. They won their game before heading to the carnival.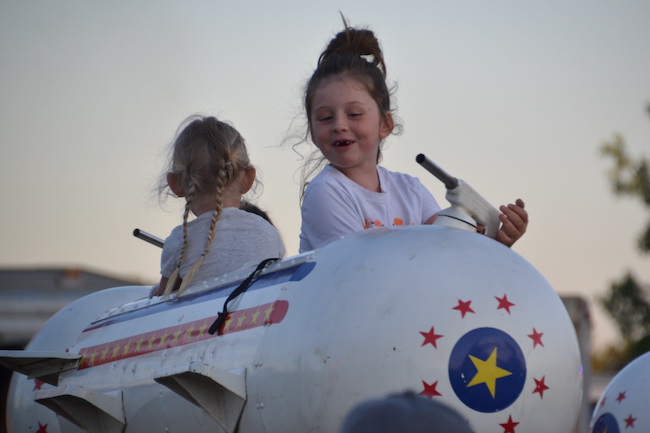 Kaylynn Villane, 7, of Brockport rides the Sky Fighter, a ride that resembles an old fighter plane.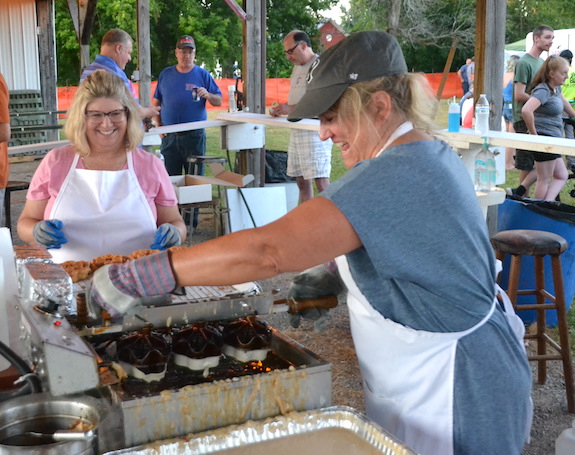 Julie Kludt, right and Stephanie Holland make waffles that would be covered in powered sugar. Kludt has been working in the booth for at least 20 years.
"We can't keep up with them," she said about the waffle demand. "We go through a lot of batter."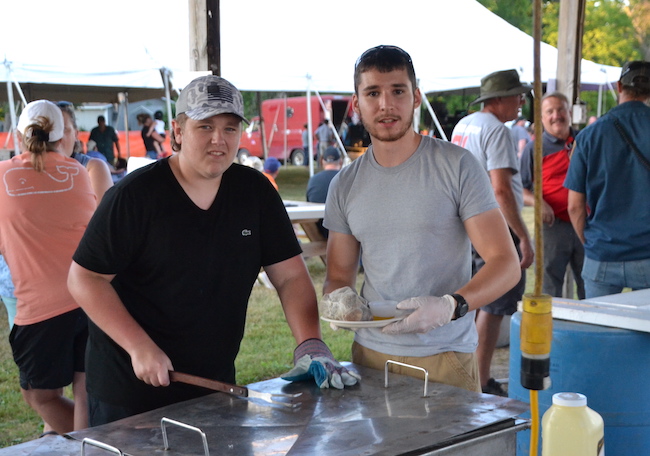 Troy Legault, 16, of Brockport, left, and Gabe Loran of Kendall serve up an order of a dozen steamed clams. Troy's mother is a teacher at Kendall. Gabe is an incoming high school senior working on his community service for the school.
Kendall has 1,200 dozen of the steamed clams ready for the carnival.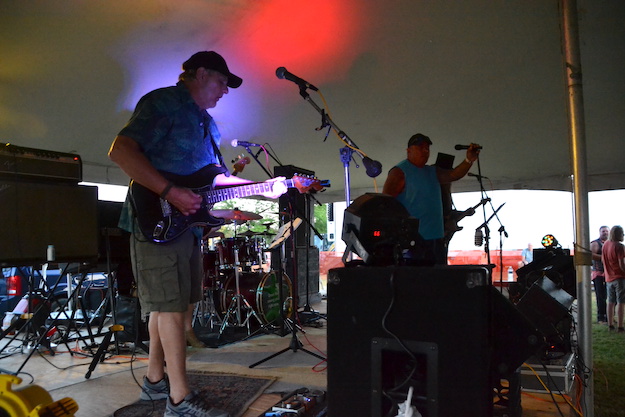 The Who Dats performed tonight at the carnival. John Borello plays the guitar at left and Lonnie Froman is the lead singer. Other band members include Alona Kuhns on guitar, Ed Hilfiker on guitar and Alex DeSmit on drums.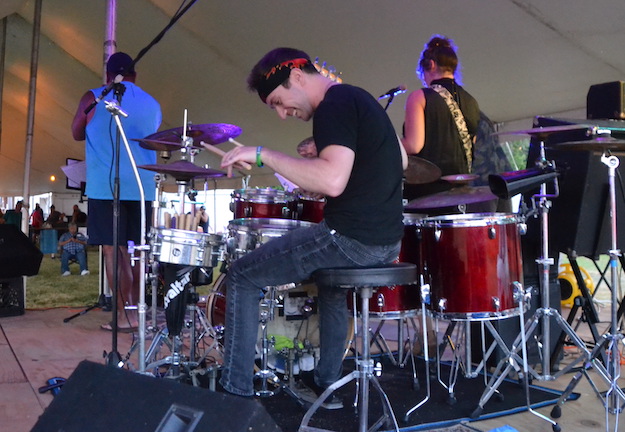 Alex DeSmit performs with the Who Dats.
---
Friday's schedule is highlighted by a parade at 7 p.m., a ride matinee from 6 to 10 p.m. and the band 7th Heaven from 9 p.m. to 1 a.m.
Saturday's schedule includes a corn hole tournament starting at noon, lawn mower pulls at noon, a ride matinee from 1 to 4 p.m. and 6 to 10 p.m., a chicken barbecue at 4 p.m., the community band at 5 p.m., music by Highway 31 at 9 p.m., fireworks at dusk and a $1,500 giveaway after the fireworks. (There is also a car cruise in from 4 to 7 p.m. with best of show award and door prizes for cruise participants.)