Kendall Fire Department will disband ambulance service after Dec. 31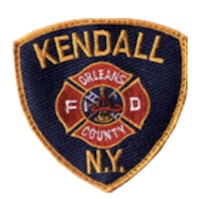 KENDALL – The fire department has announced it will disband its ambulance service at 11:59 p.m. on Dec. 31.
Kendall is the last volunteer fire department in Orleans County to run its own ambulance. It responds to about 200 calls a year. Clarendon, Holley, Carlton, Albion and Shelby have all disbanded their ambulances.
"This was a difficult decision that we did not take lightly. Due to lengthy transport times and lack of staffing, we are unable to offer a service that lives up to the standards we believe that Kendall, and the surrounding communities, deserves," according to a letter to the community from Kendall FD President Bryan Hardenbrook and Fire Chief Dan Schultz.
Beginning Jan. 1, 911 calls in Kendall will still have Kendall personnel on scene to start treatment. An ambulance will respond and people will be transported, if needed, to a hospital, Hardenbrook and Schultz said.
The Kendall ambulance – a 2012 Ford F450 with 38,000 miles and a road rescue box – is for sale and the Kendall FD will accept sealed bids through Dec. 1. The ambulance comes with Stryker power stretcher including batteries and charger, and a Stryker stair-chair.
Those with questions about the ambulance or who want to inspect it, can contact Mike Schultz at Mschultz@kendalfire.com or call/text 585-354-2966.
Sealed bids can mailed to: Attn: Ambulance Bid, 1879 Kendall Rd., PO 387, Kendall NY 14476.
The department also will make records available for anyone served by Kendall EMS or transported by the ambulance. Call (585) 659-8082 to obtain those records.
Kendall FD continues to seek volunteers. Those interested in joining can reach out to a member, go to Kendallfire.com, or call 585-659-8082.