Kendall FD welcomes new fire truck, improvements to fire hall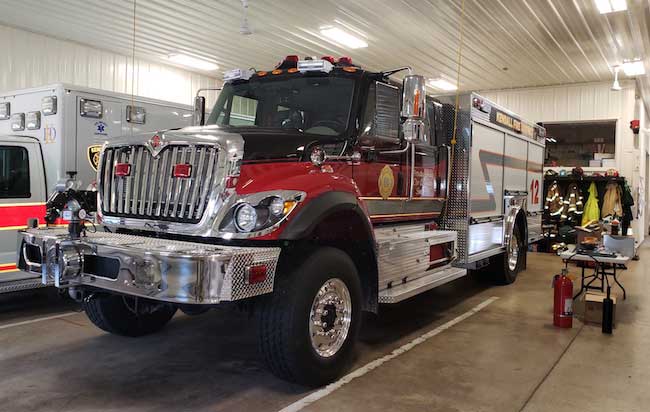 Provided photos
KENDALL – The Kendall Fire Department last Sunday put a new 2019 International Rosenbauer into service. The fire truck, Engine No. 12, is a pumper and was manufactured out of Michigan.
The Fire Department will have an open house soon so the community can get an up close look at the truck and see other improvements.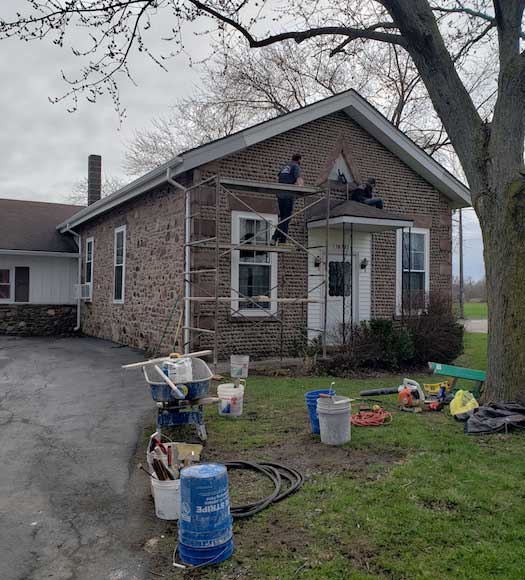 The department also had the Stone Jug building with the cobblestone wall remortered by Paul Zeppetella of PAZ Masonry in Albion. Local fundraisers paid for that work.
Other fundraising also paid to have the fire chief's office remodeled with slate flooring. Local contractor Chris Barrett completed the job.
The Fire Department also is in the process of bidding out landscaping around the fire hall.
"We would like to thank everyone for their support," said Eric Maxon, the fund drive chairman.  "This is a very caring community. We appreciate your help so we can, in turn, help you!"
The Kendall Fire Department would like to thank the community for their support and personal help for making the 2019 Kendall Carnival a huge success, Maxon said.
The winners for the raffle include 1st place ($1,500), Heather Banker from Kendall; 2nd place ($250), Charlene Urquhart from Kendall: 3rd place ($250), Ron Burrstone from Kent.