Kendall FD given stuffed animals to help calm kids who ride in ambulance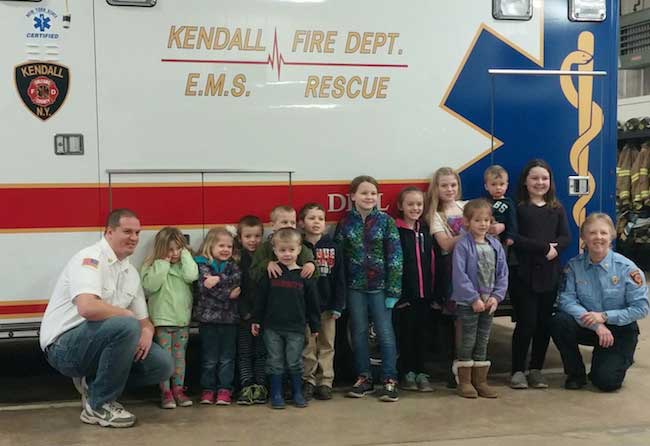 Provided photos
KENDALL – Today the Kendall Fire Department received a generous donation of stuffed animals and blankets from a local family.
The toys and blankets will be available to children riding the Kendall ambulance to help calm them down, Fire Chief Mike Schultz said.
The top photo shows, from left: Kendall FD Chief Mike Schultz, Ava Newbould,  Peyton Shuler, Bryson Shuler, Danny Shuler, Camden Holt, Phillip Newbould, Kendall Newbould, Julianna Newbould, Abrielle Shuler, Mallory Holt, SJ Finucane, Riannon Newbould, and Kendall FD EMS Captain Sue Maslyn.