Kendall community, Santa join for tree lighting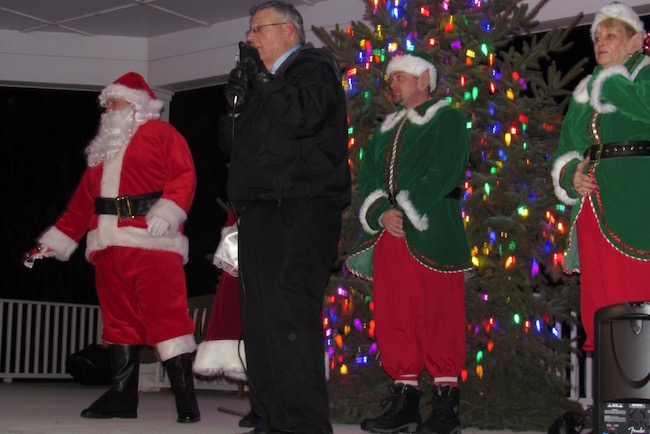 Photos by Kristina Gabalski
KENDALL – Tony Cammarata, the Kendall town supervisor, is joined in the gazebo by Santa, two elves and Mrs. Claus (blocked from view) for the Kendall Community Tree Lighting Ceremony on Wednesday evening.
The event continued at the Kendall Fire Hall with music from the Kendall Community Band, cocoa and cookies.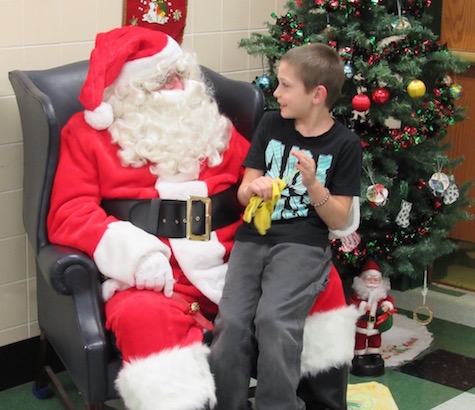 Preston Manners, a second grader at Kendall Elementary, has a chat with Santa during the Supper with Santa program at Kendall Elementary School. The supper was held prior to the Kendall Community Tree Lighting Ceremony and included pizza, a drink and a cookie in addition to the opportunity to speak with the man in red.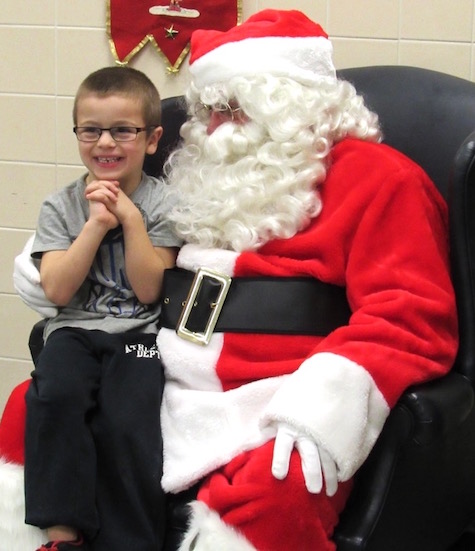 Four -year old Bryson Shuler enjoyed an opportunity to make his Christmas wishes known to Santa.
Vinnie Flow IV, 8 months old, was decked out in his First Christmas Santa garb on grandma's lap during the Supper with Santa program. Grandma is Barb Flow, a member of the Kendall Town Board.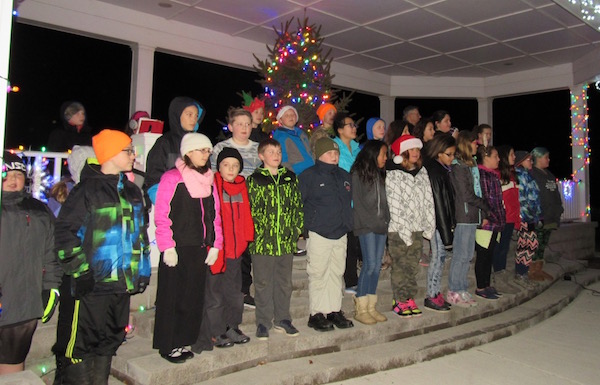 Members of the Kendall Elementary Choir sing carols following the lighting of the community tree at the gazebo in the Kendall Community Park.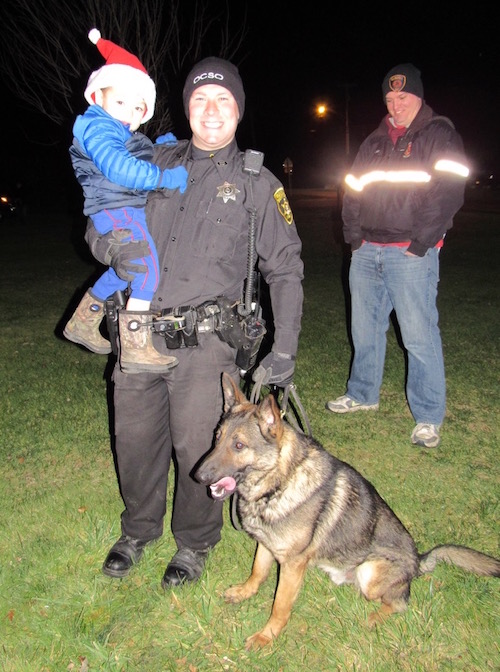 The Orleans County Sheriff Department's new canine, Otto, was in attendance at the Kendall tree lighting.  He was accompanied by Deputy Jeff Cole and Cole's two-year old son, Logan. Otto came from Holland in mid-October and was obtained by the Sheriff's Department through Upstate Canine in Hamlin.
Sheriff Randy Bower said donations from the community made the acquisition of Otto possible.  Otto is ready to serve the Department on tracking jobs.