Kendall community observes Memorial Day at Beechwood Cemetery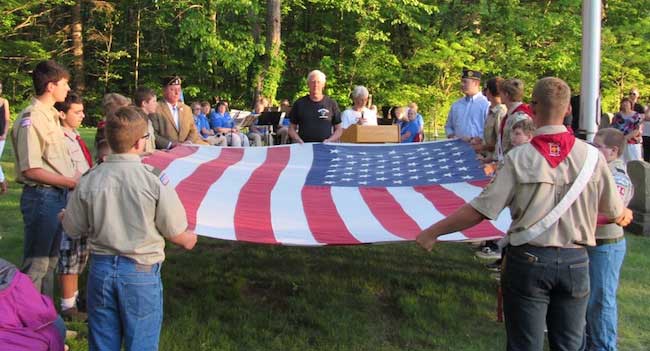 Photos by Kristina Gabalski
KENDALL – Boy Scouts and local veterans prepare to fold a large United States flag during a Memorial Day observance today at Beechwood Cemetery.
The flag is folded 13 times during the process. Marietta Schuth read the meaning of each fold as it was accomplished.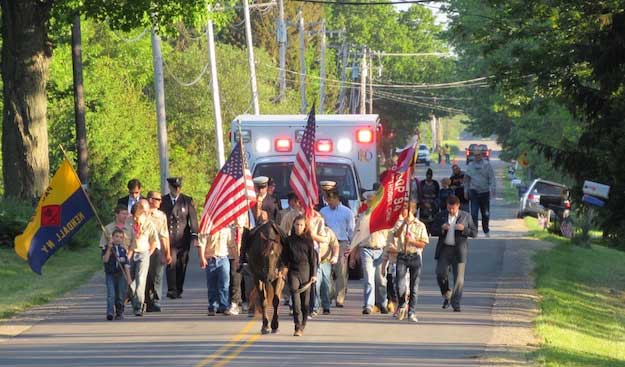 A parade makes its way north on West Kendall Road on its way to Beechwood Cemetery on Tuesday evening. The Town of Kendall observes the Memorial Day holiday on May 30 – the traditional Decoration Day.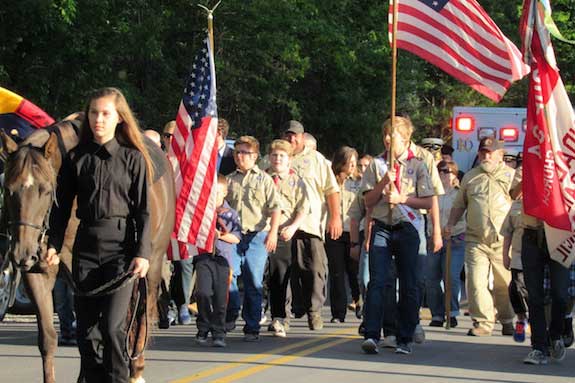 The parade reaches the Beechwood Cemetery.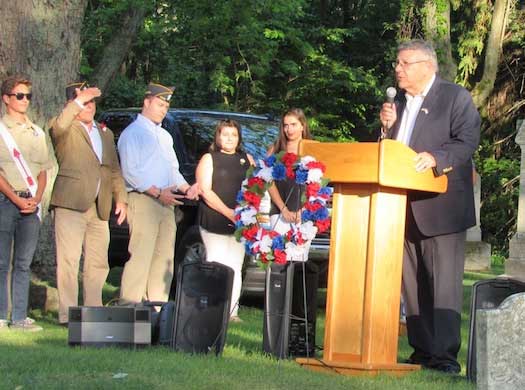 Kendall Supervisor Tony Cammarata thanked members of the Town Board and the the Kendall Town Clerk for their efforts to organize this year's ceremonies.  He said Memorial Day offers an opportunity to show, "respect for the men and women who offer themselves up in defense of this nation…. and put service before self.  We also honor those who paid the ultimate price. Never forget, never forget, never forget," Cammarata emphasized, how fortunate we are in this country to have a volunteer force of men and women willing to defend Americans.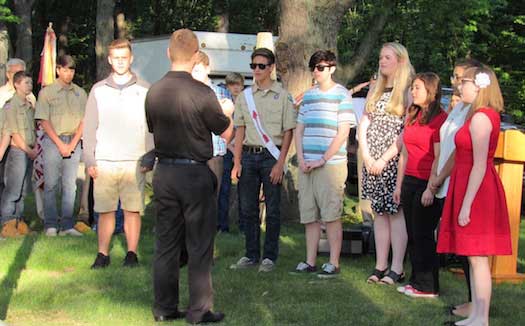 Members of the Kendall High School chorus sing The Star-Spangled Banner.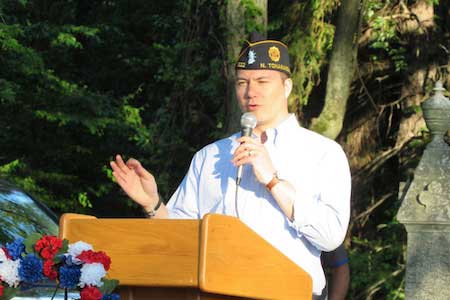 State Senator Robert Ortt said he particularly enjoys participating in ceremonies in Kendall each year.  Ortt is a veteran from the war in Afghanistan. He said he remembers everyday four soldiers with whom he served, who did not come home.  "I came home because somebody else did not," he said.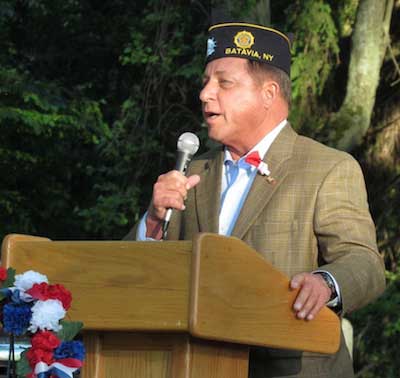 State Assemblyman Steve Hawley said that among American holidays, "perhaps there is none more sacred than Memorial Day. It is our sacred duty to honor those who defend our United States and our fallen heroes."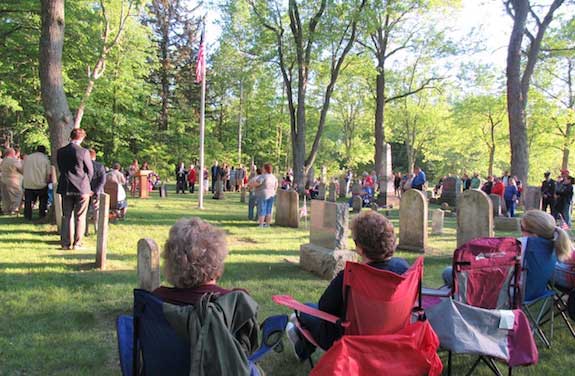 Those in attendance listen as Kendall High School students read the Role of the Honor Dead.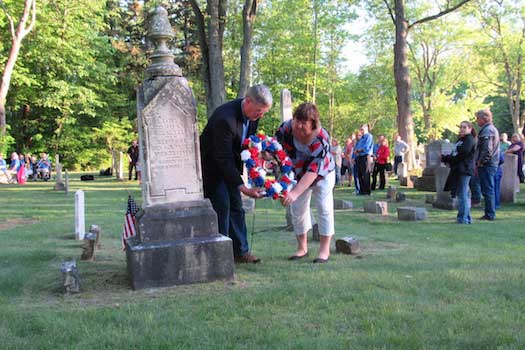 Kendall Town Council members Bruce Newell and Barb Flow place a wreath at the grave of a veteran.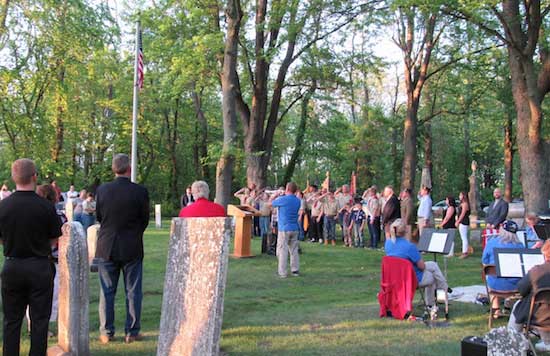 The playing of Taps by a member of the Kendall Community Band concluded the ceremonies. After the first trumpet player completed his playing, another trumpet player at the back of the cemetery echoed by playing Taps a second time.