Kendall community honors the sacrifice of soldiers
Town holds its Memorial Day observance on May 30, which was the official date of the holiday from 1868 to 1970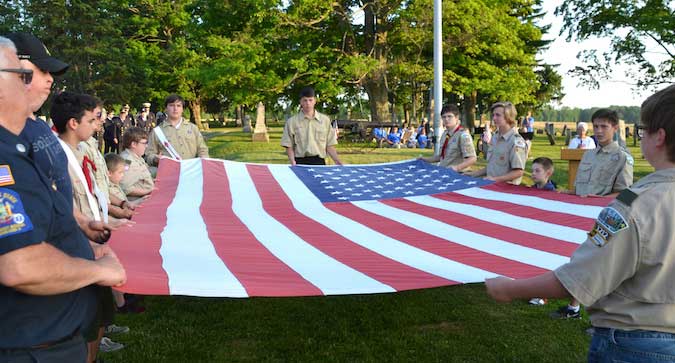 Photos by Tom Rivers: Boy Scouts and veterans hold a large American flag during a Memorial Day observance at Greenwood Cemetery this evening. The flag would then be folded 13 times, with the meaning of each fold read by Marietta Schuth. Brian Shaw, a Boy Scout in Troop 94, is in back center, holding the flag.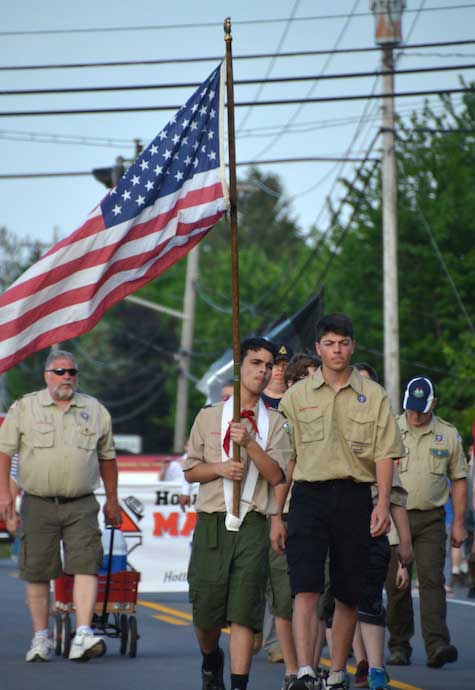 John Patt of Troop 94 carries the American flag on Route 18. The processional started at Kendall Elementary School and ended at Greenwood Cemetery.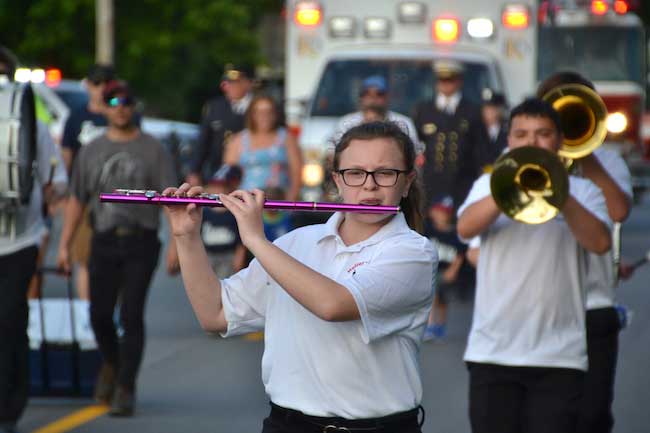 Sarah Kelly plays the flute in the combined Holley and Kendall marching band.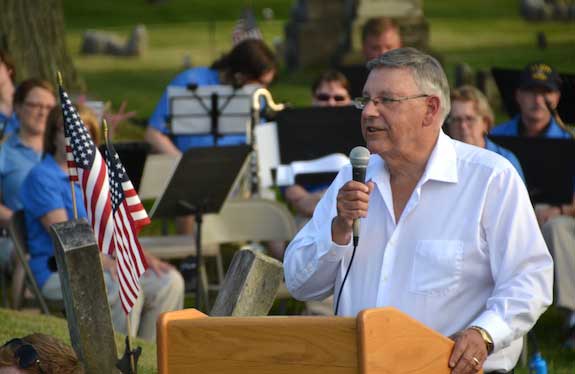 Town Supervisor Tony Cammarata said Memorial Day should be a time to reflect on the sacrifice of soldiers. "If it wasn't for these brave individuals, our lives and our way of life would definitely have been different," he said.
Kendall holds its Memorial Day observance on May 30, which was the official day for the holiday until it was changed to be the last Monday in May. Kendall has decided to continue to hold its Memorial Day ceremony on May 30. Memorial Day used to be known as Decoration Day. The holiday was celebrated on May 30 from 1868 to 1970.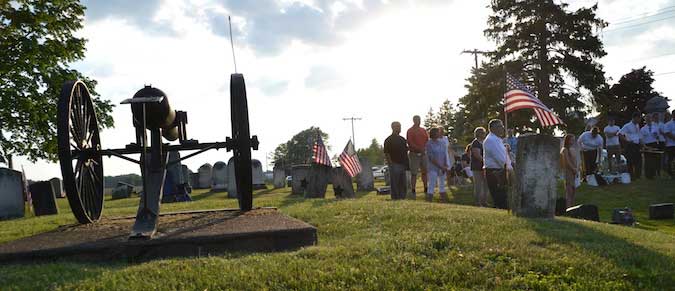 A Civil War cannon is at Greenwood Cemetery on Route 18, across from the new Dollar General store. Kendall rotates the Memorial Day service at three cemeteries.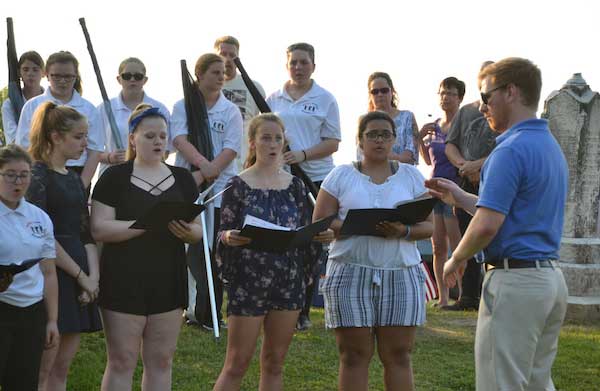 Daniel Lauritzson, director of the chorus at Kendall, leads the group which sang, "Anthem."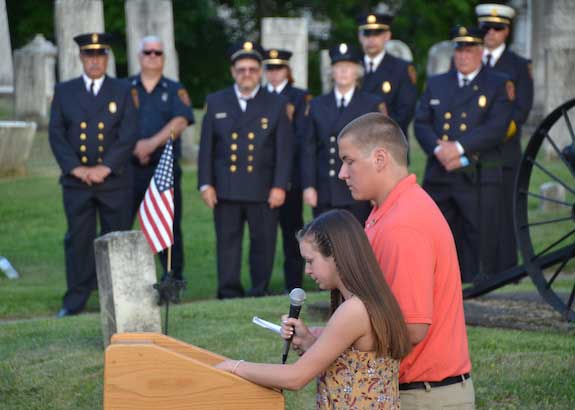 Kendall High School students Michela Hanlon and Allen Tonas read names from the "Roll of Honored Dead," local veterans who are buried in Kendall cemeteries.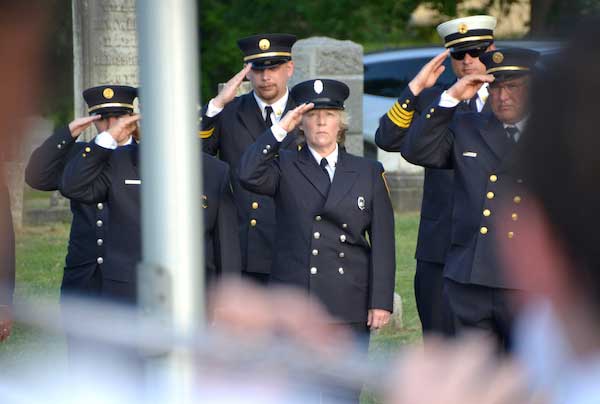 Members of the Kendall Fire Department salute the flag while the Kendall school band played the national anthem, "The Star-Spangled Banner."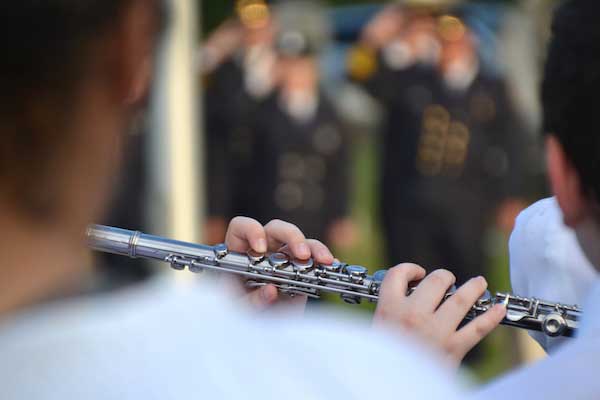 This is the same scene with the salute during the national anthem except the focus is on the flute player.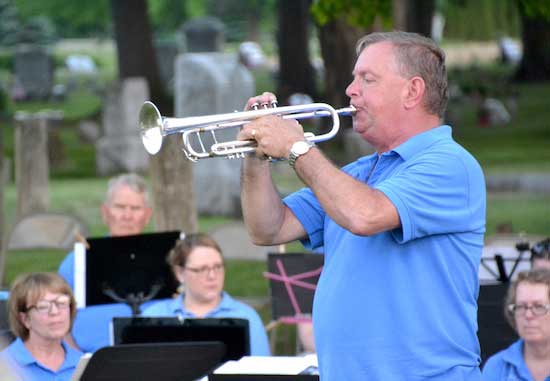 David Warren, a member of the Kendall Community Band, plays "Taps" with his trumpet near the end of the Memorial Day service at Greenwood Cemetery. The Community Band also played, "God Bless America" and "Armed Forces Salute."