Kendall Community Band plays many favorites at Christmas concert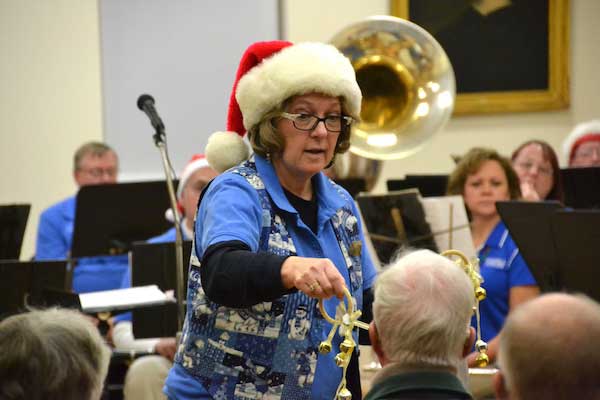 Photos by Tom Rivers
ALBION – Lori Cyr, director of the Kendall Community Band, passes out bells so the audience could participate while the band played "Jingle Bells" during a concert at Hoag Library this evening.
The Kendall Community Band played many holiday classics during an hour-long Christmas concert.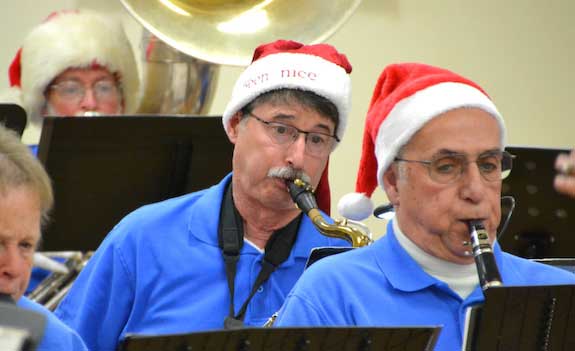 Many of the band members wore Santa hats during the concert. These musicians include, front to back, Paul Rider on clarinet, Don Bishop on tenor sax, and Mike Metcalf on tuba.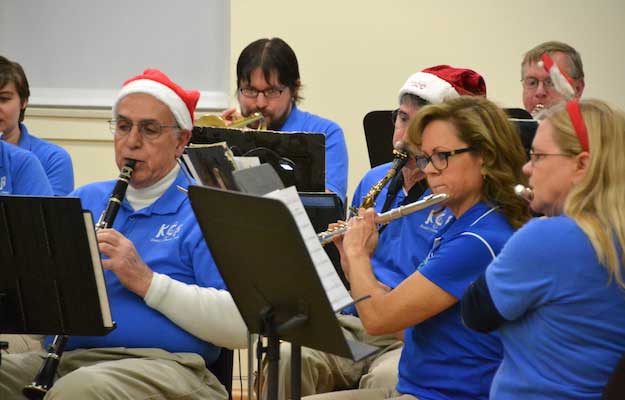 The band played the following selections: Yankee Fanfare, Joyous Christmas Spirit, Hogan's Heroes March, Christmas from the '50s, Fantasia on an Irish Hymn, All I Want For Christmas Is You, An American Christmas Portrait, Fantasy on 'The Minstrel Boy', Grease!, American Christmas Festival and We Need A Little Christmas.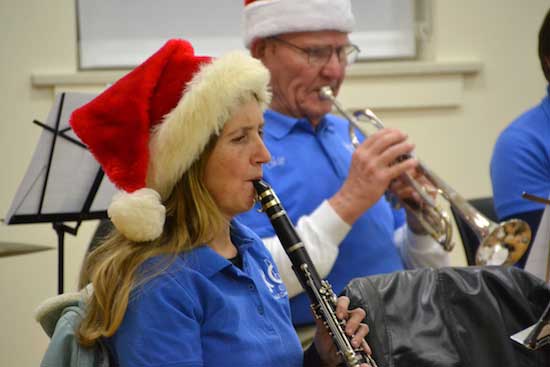 Kay Metcalf plays the clarinet and Skip Scroger plays the trumpet.
The band started five years ago for Kendall's 200th anniversary celebration and has continued with musicians from throughout the county and western Monroe.
The band welcomes more members. For more information on the band, click here for its Facebook page.