Kendall Community Band performs in benefit for Food Cupboard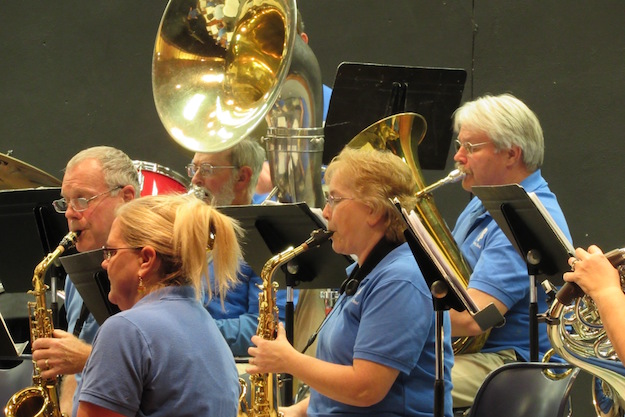 Photos by Kristina Gabalski
KENDALL – Members of the Kendall Community Band performed a benefit concert Tuesday evening in support of the Kendall Food Cupboard. The concert was held in the auditorium of the Jr./Sr. High School.
This photo shows the trumpet section with lead by Dave Warren. They played the "The Toy Trumpet," by Raymond Scott and Robert Longfield.
The concert was free, but those attending were asked to bring non-perishable food items to donate to the Cupboard.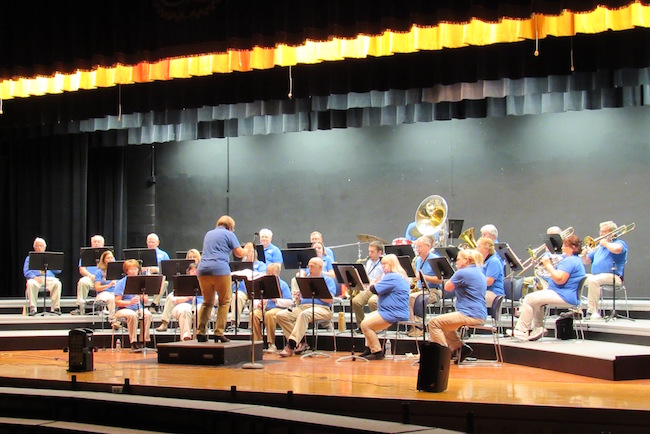 "We appreciate you coming out," band director Lori Cyr told the audience. "We've been playing together for about four years. We play at local events and nursing homes. We would like to grow in the future."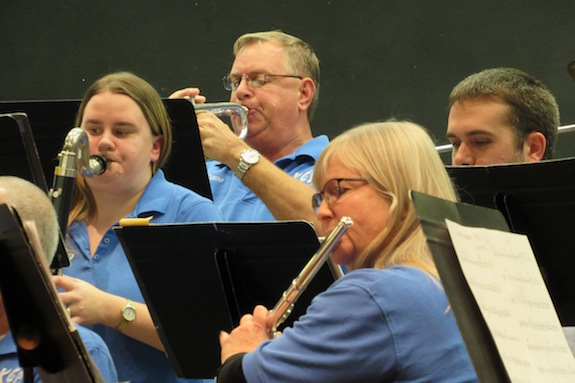 Tuesday evening's program included a mix of patriotic, swing and Broadway music. Cyr said pieces such as "The Blue and the Gray" and "Armed Forces Salute" were chosen to honor veterans.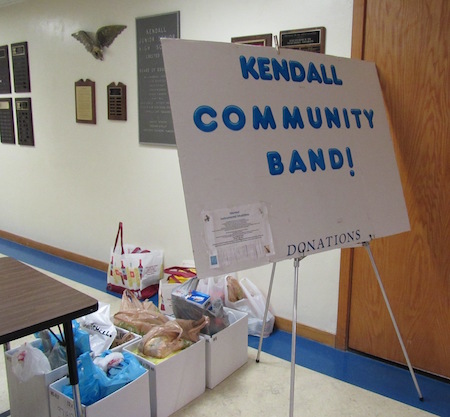 Those attending Tuesday's concert brought non-perishable food items to be donated to the Kendall Food Cupboard.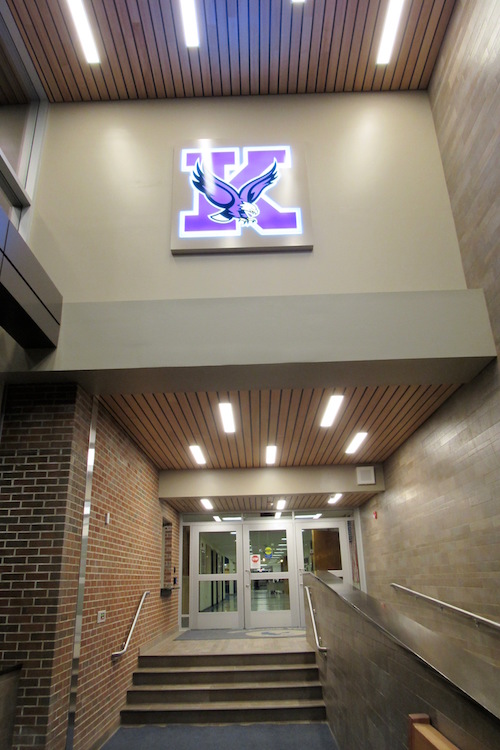 The concert was held at the Kendall Jr./Sr. High School.  Concert goers had a chance to see the newly renovated entry/atrium which is now finished. It features an illuminated Kendall schools "K."