Kendall Community Band performs in benefit for Albion church's major project fund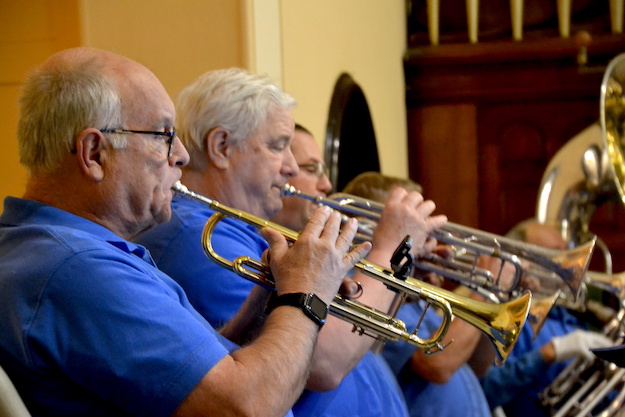 Photos by Tom Rivers
ALBION – About 20 members of the Kendall Community Band performed in a benefit concert this afternoon at the First Baptist Church in Albion.
The band played patriotic music, including "God Bless America."
Donations were accepted to go towards the church's major project fund, which includes repairs to the stained-glass windows. Some of the windows need minor repairs, while others need more extensive work.
The church also wants to replace parts of the slate roof on the steeple. Some of the slate is falling apart, said Kim Pritt, one of the church members.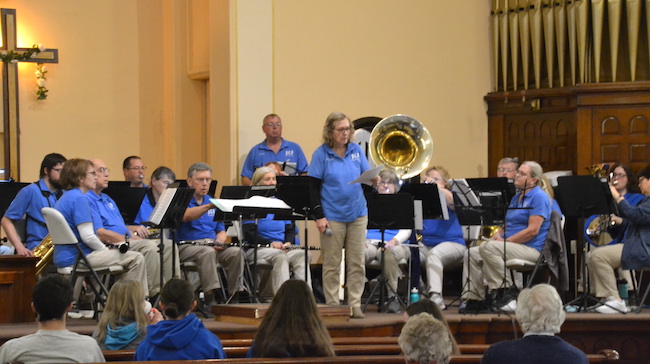 Lori Cyr has been director of the Kendall Community Band since it started 12 years ago. She introduces one of the songs.
The band will next perform at 7 p.m. on Dec. 7 for Kendall's tree-lighting ceremony. The trees will be lighted at the town's park, while the band performs at the elementary school.
The band also performed on Nov. 10 in a benefit for the Kendall food cupboard.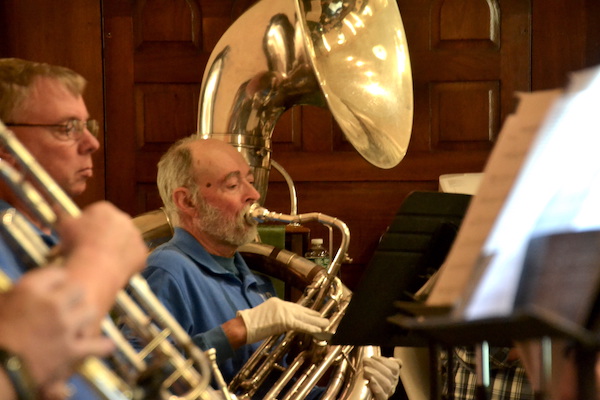 Mike Metcalf of Albion performs with the band.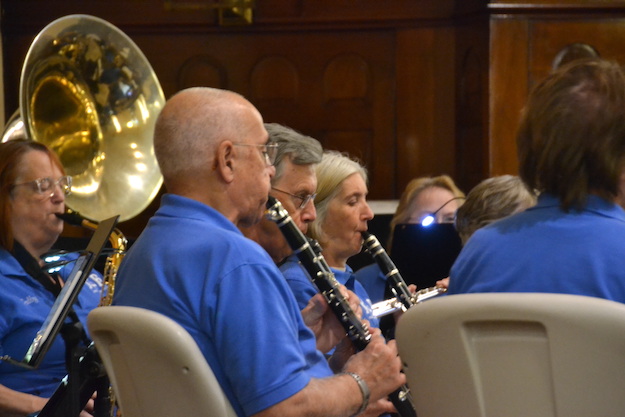 Kay Metcalf, center, of Albion also is one the band members.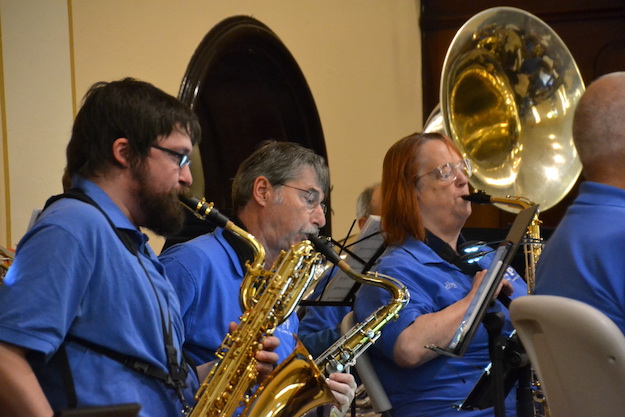 Tod Symons, left, and Don Bishop have been in the band for several years.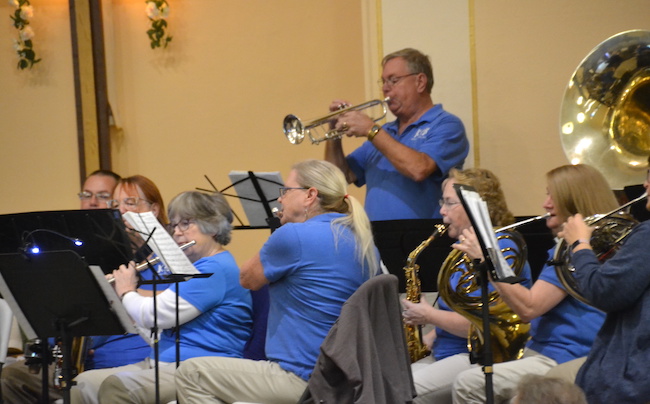 The band welcomes local musicians who play an instrument.