Kendall celebrates homecoming with festive parade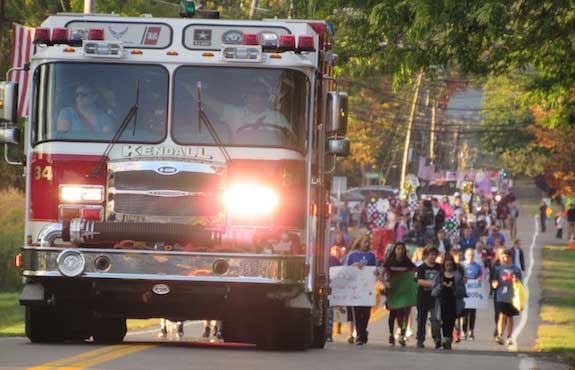 Photos by Kristina Gabalski
KENDALL – Homecoming weekend is underway at Kendall Central School. The sun came out Friday evening following rain showers and thunderstorms just in time for the Homecoming Parade which made its way down Kendall Road (Rt. 237) to the Jr./Sr. High School campus.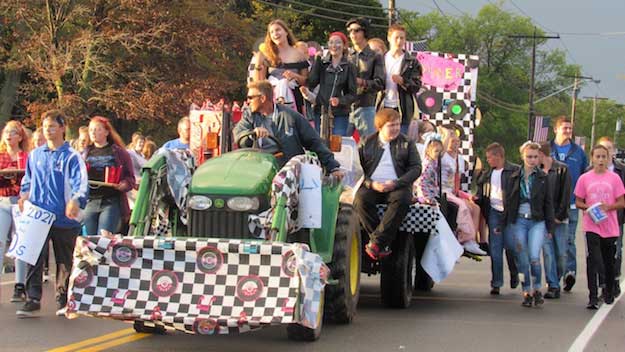 Members of the Class of 2021 (Freshmen) chose a "Back to the 50's" theme for their float. Each class float featured a different decade.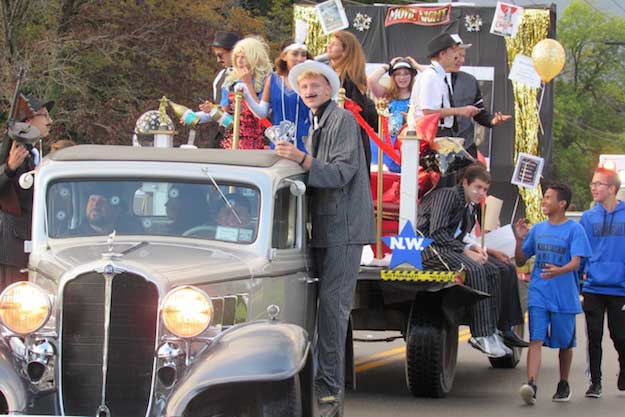 The Class of 2020 (Sophomores) chose to feature the roaring 20's with "Opening Night." The float included flappers and gangsters from the 1920's era.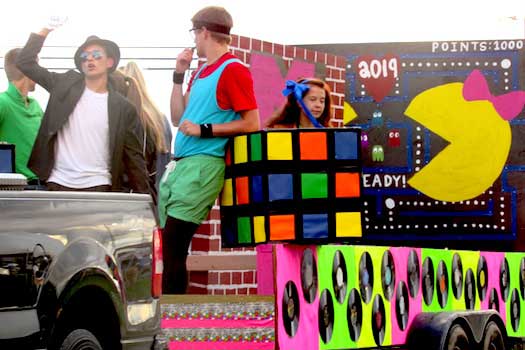 The Class of 2019 (Juniors) float featured a 1980's theme with a Rubik's Cube, Pac-Man, M-TV,and Michael Jackson.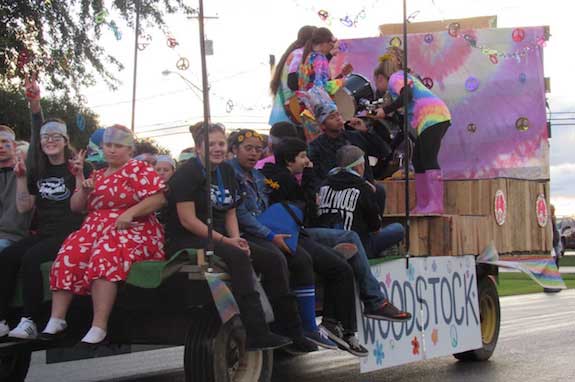 Kendall's Senior Class chose a 1960's theme for their float with flower children, peace-niks, and lots of tie-dye.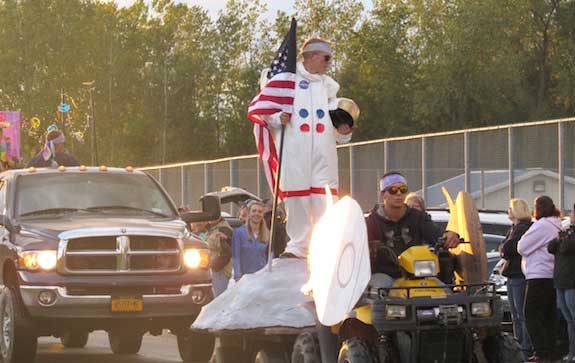 A tribute to the July 1969 Lunar Landing was also a part of the Senior Class Homecoming parade entry. Jeremy Browe said he hung on to the flagpole to stay upright throughout the parade.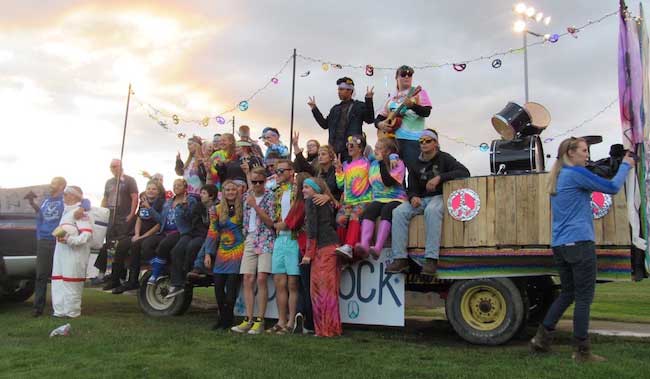 Members of the Kendall Class of 2018 pose for a photo with their float following the parade.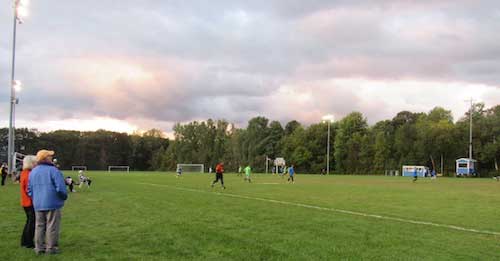 The Alumni Soccer Game took place following the parade.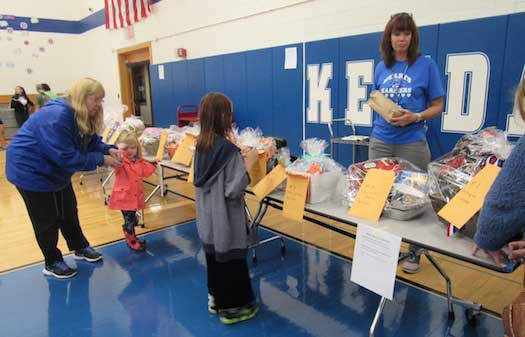 The Kendall Faculty Association held a silent basket auction to benefit their scholarship fund.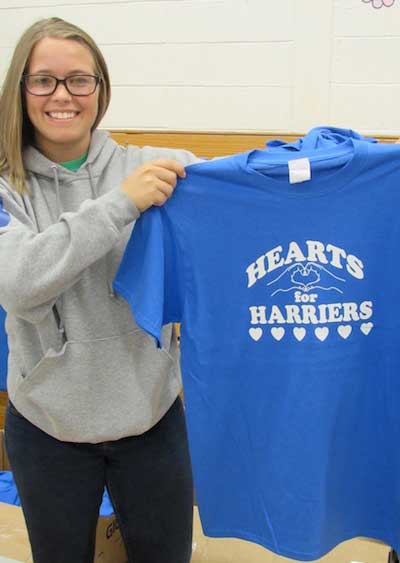 Class of 2014 Kendall alum Nicole Browe holds up a Hearts for Harriers T-shirt.  The shirts were available during Homecoming with proceeds going to help the Harrier family. Randy and Becky Harrier were recently killed in a car accident near the Orleans County 4-H Fairgrounds. They are survived by three children.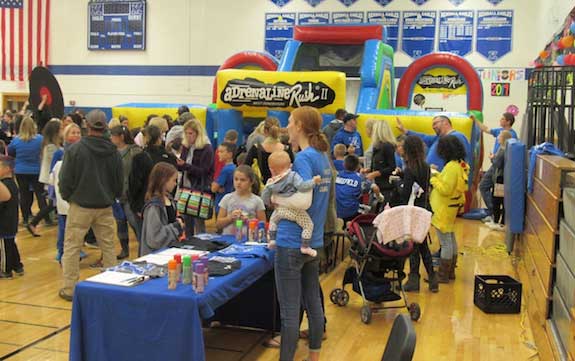 Families gathered in the Kendall Jr./Sr. High School gym following the parade for the annual carnival.