Kendall celebrates 80th anniversary of elementary school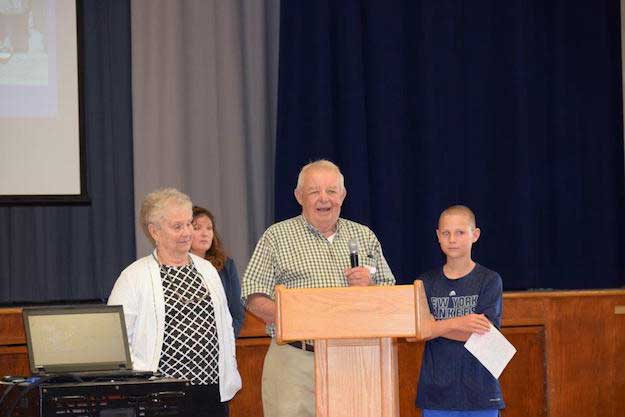 Provided photos
KENDALL – The Kendall school district celebrated the 80th birthday of the elementary school on Friday. Roger Herman, who is 90, happened to be in the school on the first day it opened after Christmas break, back when it was a K-12 school. Herman is joined by his wife, JoAnn, and their great-grandson, Louie Conte.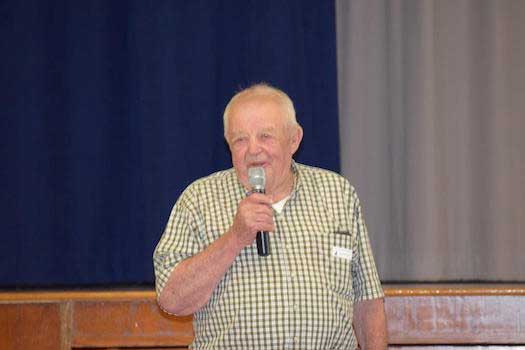 He addressed students during the celebration at the school. He is the father of Carol D'Agostino, the high school principal.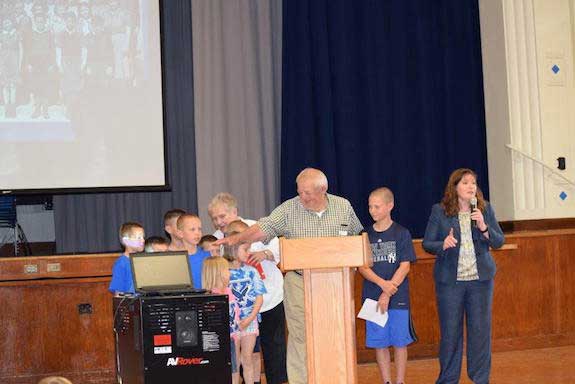 Sharon Smith, the elementary principal, also addressed students during a slide-show of historical images. Roger and JoAnn Herman are joined by their great-grandchildren.