Kendall author writes about finding serenity during life's different stages
KENDALL – Living on the shore of Lake Ontario can be "heaven" or "hell," as author Elly Stevens describes her current life — "heaven" when it's full of the beauty of nature; "hell" when weather changes everything.
Stevens penned her relatable stories in her memoir, Searching for Serenity in My Crazy Life, covering not only her life on the lake in Kendall, but also many years in Rochester, Greece and three years in South Carolina.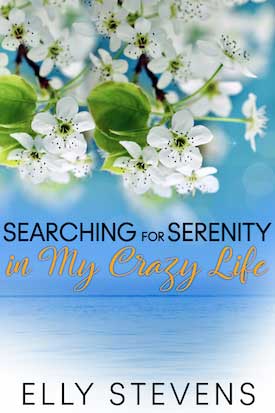 Stevens came from a family of story-tellers, and almost every conversation started, "Remember when…?" Elly's grandmother, Mary Kujawa Littlebetter, often told her stories of growing up in Albion, but so many of those stories were lost over the years.
Not wanting that to happen to her own stories, Stevens started writing a detailed history of her own life. And when her granddaughter, Amanda Stevens of Chili, started asking her to tell her stories, Stevens wanted to do something special for her – put them in a book for her 16th birthday.
In April 2018, Stevens received a call from Joe Janowicz, who worked with Stevens in the publications group at Kodak in the 1990s. He asked her to edit his horror novel, Bang-Bang You're Dead, and she agreed. Joe encouraged Elly to do her own writing and, together, they began their journey to publishing.
In Searching for Serenity in My Crazy Life, Stevens travels through significant stages of her life — early childhood, growing up in an ethnic neighborhood, her first kiss, her marriage, the birth of her son, her career at Kodak, learning how to face and embrace retirement, the delight of a granddaughter, the passing of friends and family members, the remodeling of a house, the joy of nature, and the beginning of new "life" at age 70. She searches for serenity along the way.
Some stories may spark memories, such as the 1966 blizzard, the 1991 ice storm, and September 11, 2001. And she shares the story of the First Norwegian Settlement in the United States in Kendall.
Stevens is scheduled to have a book signing for Searching for Serenity in My Crazy Life at Lift Bridge Bookstore in Brockport, Oct. 26, from noon to 2 p.m. The book is also available on Amazon and Barnes and Noble online. Find out more about Stevens' books at www.AuthorEllyStevens.com or connect with her on Facebook.