Kendall author has 2 new books out
KENDALL – A Kendall resident has two new books out. Sharon CassanoLochman, a former teacher and motorcycle safety instructor, has written Stranded on Thin Ice and Man with the Sand Dollar Face.
CassanoLochman in February also expects to have a three-volume collection of spiritual verses published.
Last January she established her own publishing company, Ontario Shore Publishing, and has been working to write and publish her books.
CassanoLochman brings her life experiences into creating her characters. In addition to working as a motorcycle safety instructor and teacher in Penfield and Honeoye Falls, CassanoLochman has been a paralegal, and a stay-at-home mother who enjoys hunting.
In 2013, she started writing Stranded on Thin Ice. That book tells the story of Tanner Phillips, a 12-year-old who fishes the Oneida Lake Ice Fishing Derby every year with his father.
The competition turns disastrous when one of the competitors goes missing and another gets injured. Tanner's father must leave Tanner and his new friend, Richie, alone on the ice. After their ice hut comes unhitched, Tanner and Richie find themselves blown across the frozen lake in a blinding snowstorm, according to a description of the book on Amazon.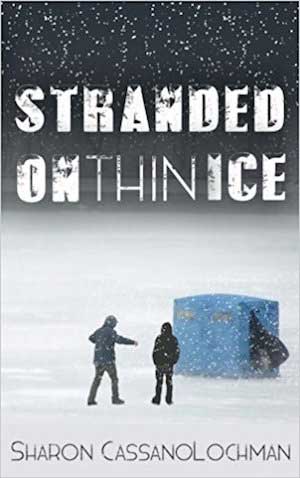 "It's about all the young boys like to read about and participate in," CassanoLochman said.
Click here for more on Stranded.
Man with the Sand Dollar Face was published last month and focuses on a quirky widow in her early sixties who takes her first job in a private investigator's office. Arriving early she discovers an agitated man waiting at the door. He insists he must see the PI immediately. In the midst of his anxious demands, he clutches his chest and collapses. Shocked, she runs for help. Upon returning, the man has disappeared. As the story unfolds the woman finds herself embroiled in an international drug trafficking ring. Everything hinges on finding the man with the sand dollar face.
Click here for more on Sand Dollar Face.
CassanoLochman said she enjoys the writing process.
"It's like watching a movie unfold when I sit down to write and give life to these characters," she said.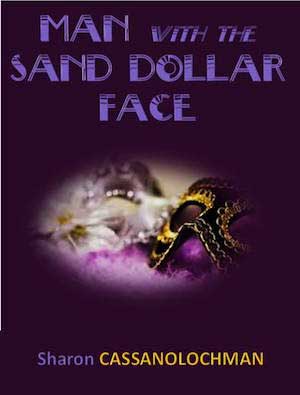 She has taken writing classes through the Institute of Children's Literature. While she owns the publishing company, she outsources the book's formatting and cover design.
She has the books available on Amazon and Barnes and Noble online. The books are also at the Lift Bridge Book Shop in Brockport, where she had a book-signing last Saturday.
CassanoLochman lives by Lake Ontario on Lomond Shores. She is active with the United Shoreline group that has held several events and protests for residents effected by the Lake Ontario flooding this past year.
She said being by the water has been inspirational, especially for her spiritual verses.
"The Town of Kendall itself is a very beautiful place," she said. "It's a community in the very best sense where I know my neighbors."
For more on CassanoLochman's books, click here.