Karaoke finals brings out top crooners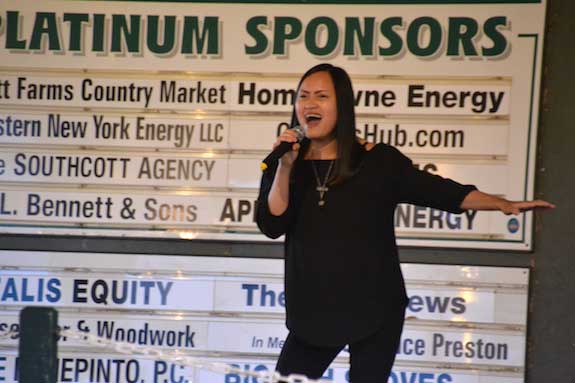 Photos by Tom Rivers
KNOWLESVILLE – Sheryl Boyona, 29, of Fairport sings "I will always love you" by Whitney Houston during the karaoke finals on Thursday night at the Orleans County 4-H Fair.
Boyona won the $500 first place prize in the championship. She qualified after finishing in the top three last week at the Genesee County Fair in Batavia.
"I love doing this," Boyona said about karaoke.
The finals on Thursday included 16 singers. There were $1,000 in prizes for the top five finishers.
Besides the $500 for first place, the prizes included $250 for second, $125 for third, $75 for fourth and $50 for fifth.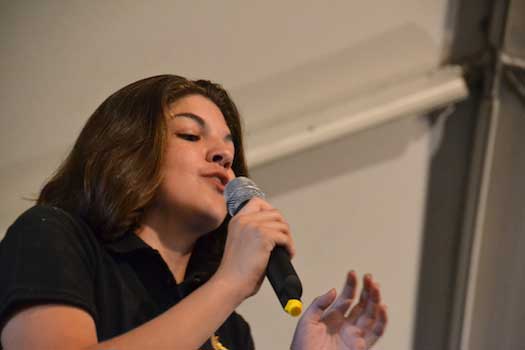 Riley Seielstad, 17, of Albion sings "I enjoy being a girl." She finished in second place in the competition.
Others in the top five include Tamara Huzair of Lyndonville at third, Layna Viloria of Medina in fourth and Sarah Chittenden in fifth.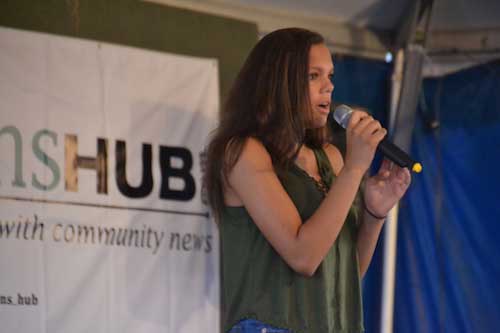 Sophia Zambito, 15, of Albion sings "Creep" during the karaoke finals.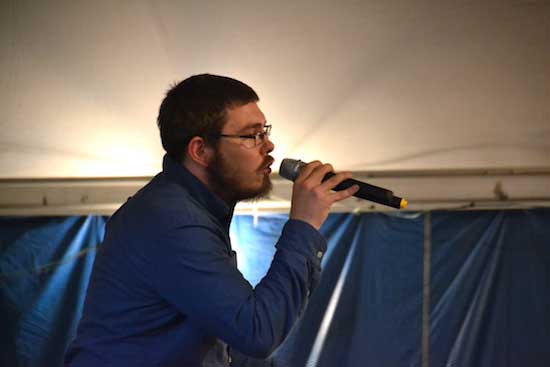 Taylor Whittier, 24, of Albion sings "New York, New York" by Frank Sinatra. Whittier qualified for the finals by singing a song by ACDC.
"I decided to mix it up a little," he said about singing Sinatra's famous song.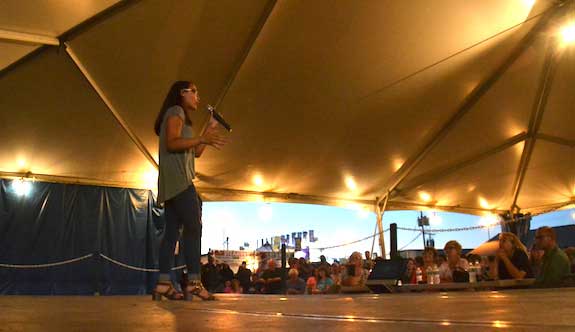 Layna Viloria, 15, of Medina impressed the crowd with "Rise Up" by Andra Day.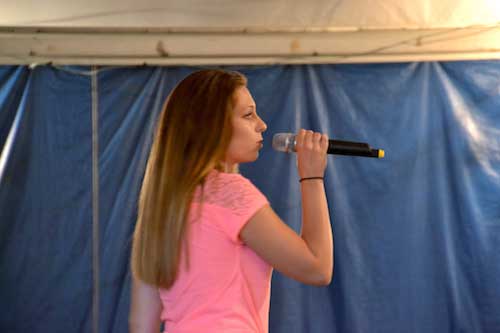 Jordan Heller of Kendall sings "Raining on Me" by Gretchen Wilson.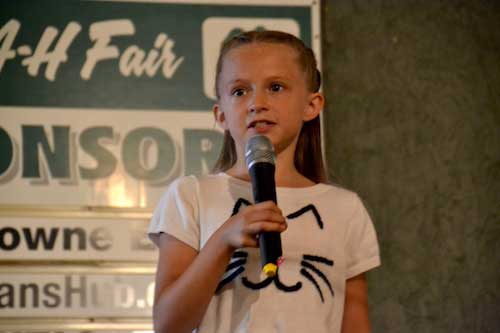 Mia Standish, 8, of Albion performs, "I got issues."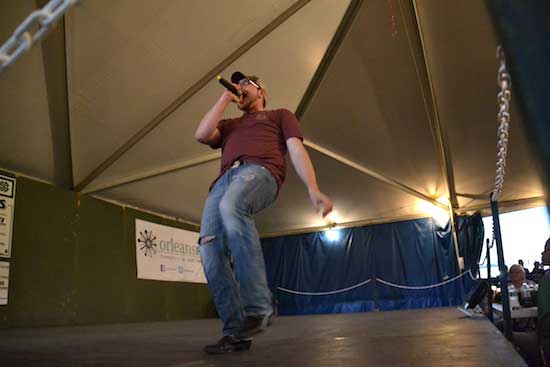 Rich Nolan, 27, of Medina have an energetic performance of "Something to do with my hands." Nolan has twice won the competition.