Junk car being hauled on trailer bursts into flames along 31 in Albion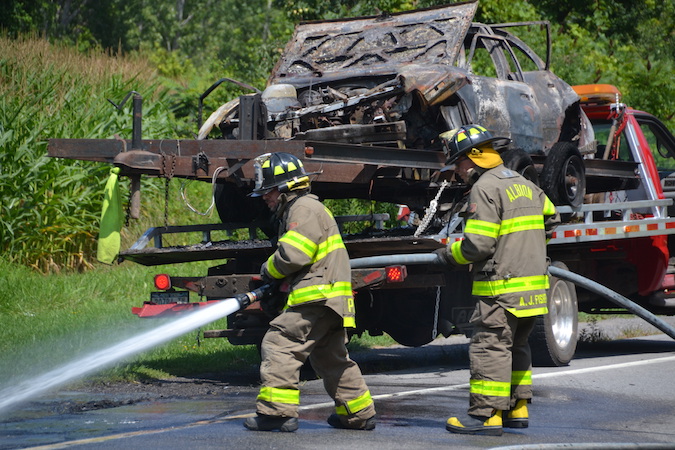 Photo by Tom Rivers
ALBION – Albion firefighters Fred Piano and A.J. Fisher hose down a spot on Route 31 where a car burst into flames at about 1:40 p.m. today near the Transit Road intersection.
The car was being hauled to a scrap yard on a trailer. Something from the car was hanging and sparked from hitting the road. That spark caused the car to catch fire, Albion Fire Chief Rob Conner said.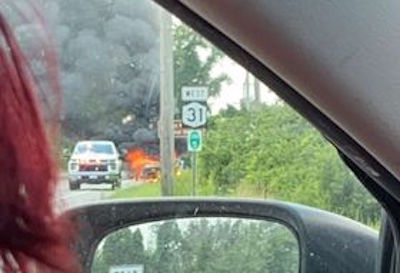 Provided photo
The car burst into flames and spewed dark smoke. A section of Route 31 from Denmore and Transit roads was closed to traffic for more than a half hour. No one was injured.