June Fest parade returns to Holley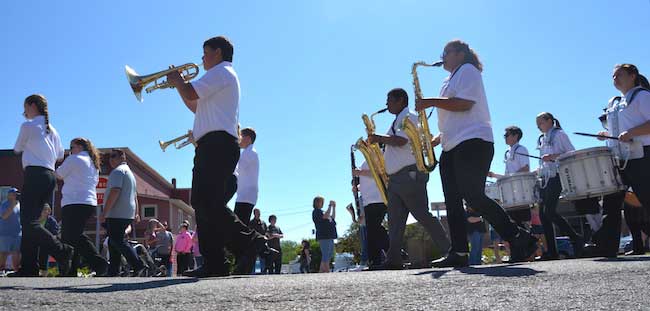 Photos by Tom Rivers
HOLLEY – Many community organizations participated in this morning's Holley June Fest parade that started near the VFW and went through the Public Square to the village's Canal Park.
The top photo shows shows the Holley-Kendall Marching Band.
The June Fest returned after being cancelled last year.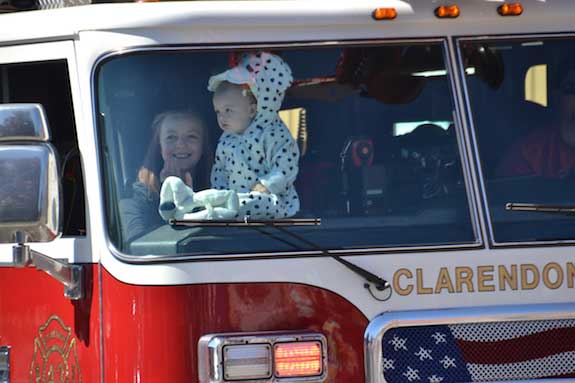 A Clarendon fire truck carried these happy passengers.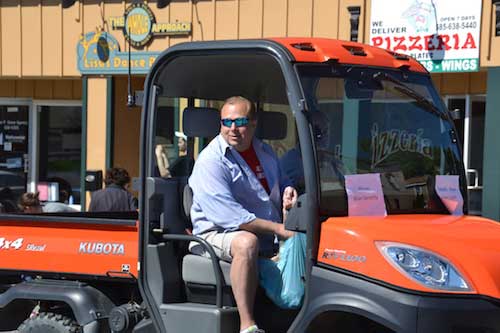 Mayor Brian Sorochty tossed candy to kids along the parade route.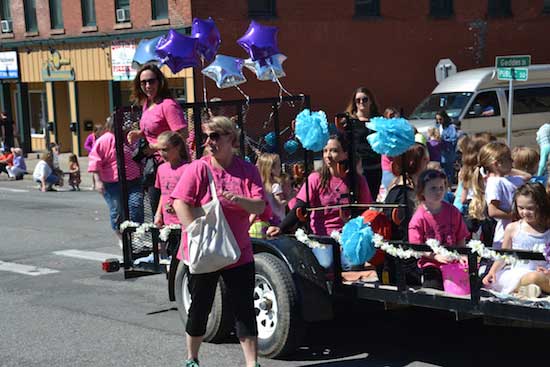 Heads Over Heels Acrobatics and Dance added some pep to the parade.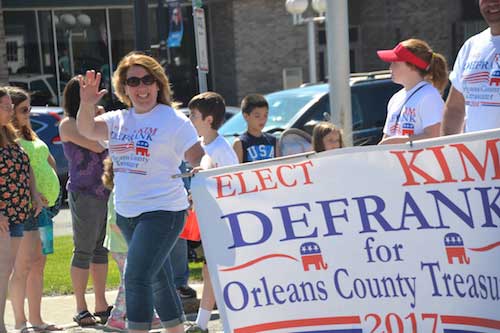 Kim DeFrank and many of her backers were out supporting her campaign for county treasurer.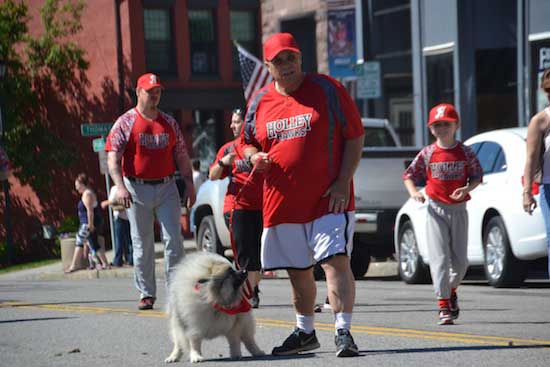 The Holley youth baseball team brought along a dog for the trip through Public Square.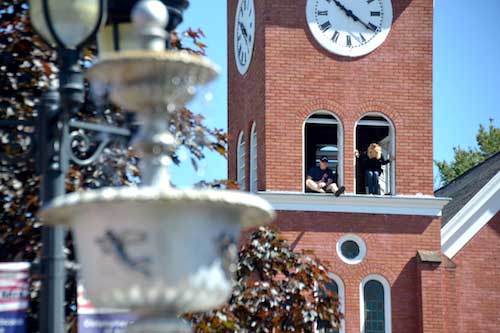 The clock tower offered a birds eye view of the parade.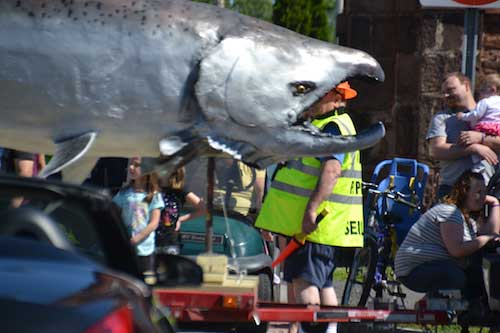 A giant chinook salmon, recently restored by the Medina FFA, returned to a public parade after more than a 20-year-absence. The monstrous 13-foot-long Chinook salmon was created in the 1980s and used to promote the Orleans County Trout and Salmon Derby, which was run by the local Rotary clubs.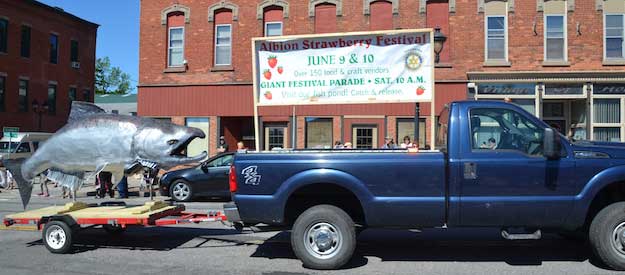 Ron LaGamba pulled the fish in the parade today. He was promoting next week's Strawberry Festival which will include a fishing pond in Albion.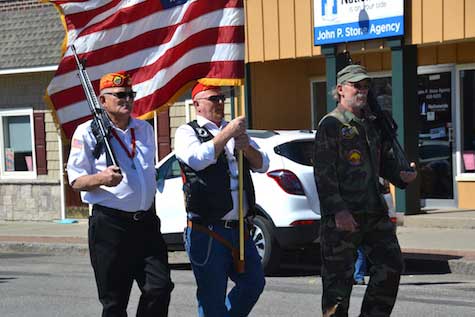 These veterans marched in the parade.