June Fest is a fun day for Holley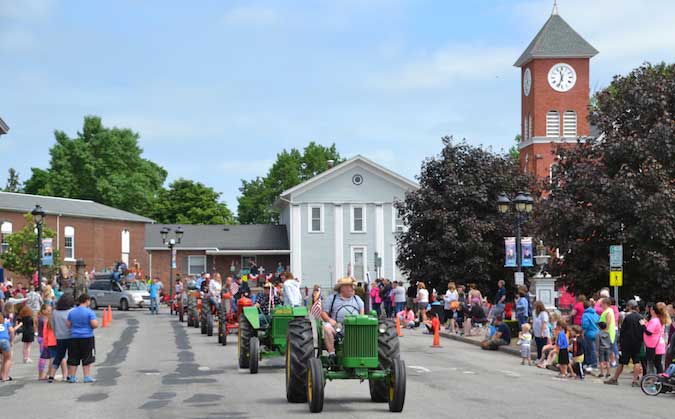 Photos by Tom Rivers
HOLLEY – The Village of Holley is bustling today with many activities as part of the June Fest, including a big parade at 11 from the elementary school through the Public Square. The top photo shows Bill Ingham of Morton with his 1954 Model 40 John Deere tractor.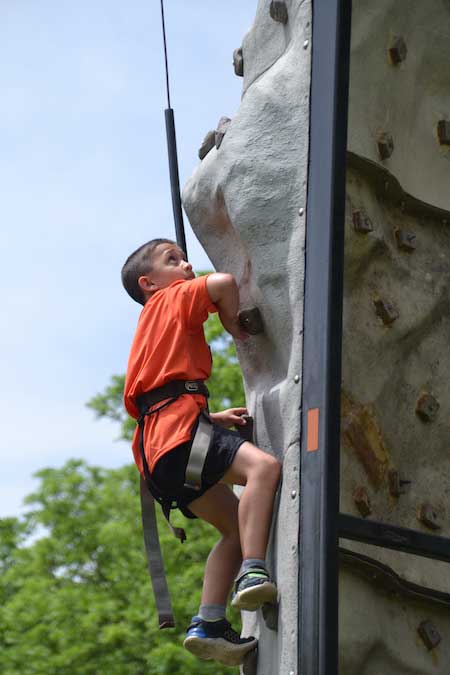 Cameron Kelley, 6, of Holley makes his way up the climbing wall.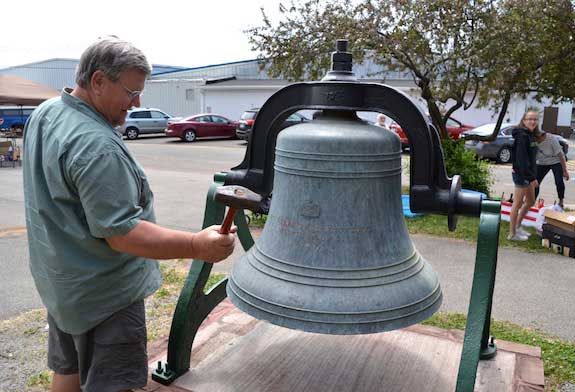 Dan Mawn, president of the Murray-Holley Historical Society, rings a bell by the Historical Society Museum. Mawn rang the bell 12 times at noon, the first time in many years the bell had rung out that many times at noon. The bell was originally used by the United Methodist Church when it was in the Public Square. The church built a new site in Clarendon on Route 237. The bell was donated to the Historical Society about a decade ago and was mounted in a display by Mawn and the village in early 2017.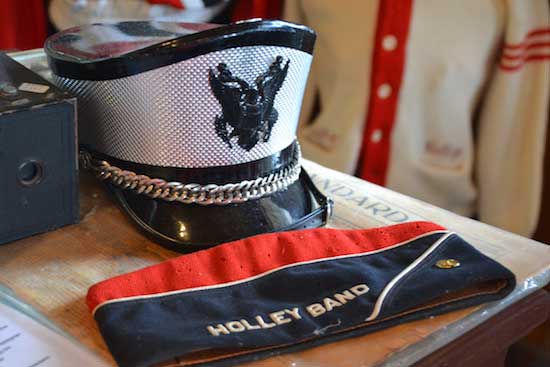 The museum is open today includes many displays of Holley pride, including this uniform of the state champion marching band in the 1950s.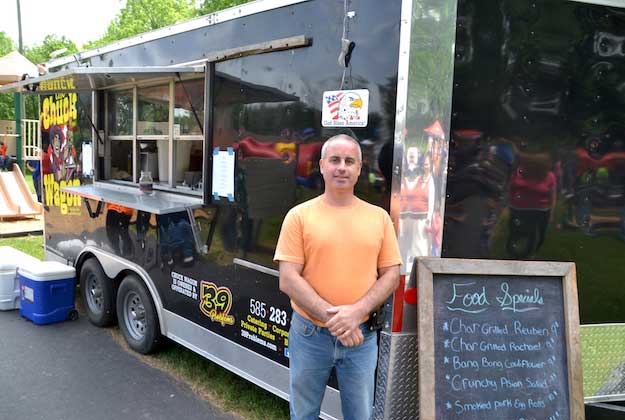 Adam Johnson, owner of 39 Problems in Albion, is debuting a new Chuck Wagon, which is like a food truck. Johnson, a Holley resident, unveiled the new portable trailer on Friday at CRFS in Albion. He plans to take it to community events and parties.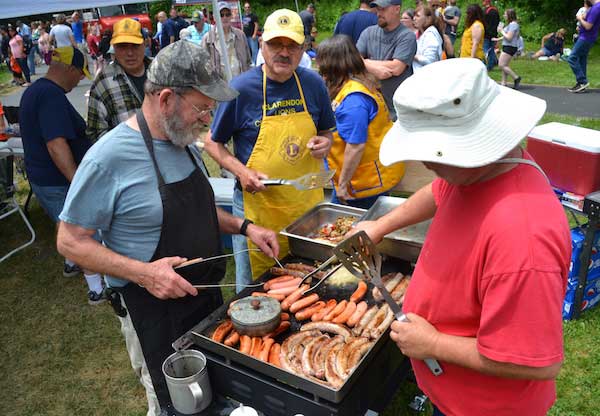 The Clarendon Lions Club sells hot dogs, sausage, hamburgers and cheeseburgers at Holley's Canal Park. This trio includes, from left: President Kevin Johnson, Roger Boynton and Chris Miller.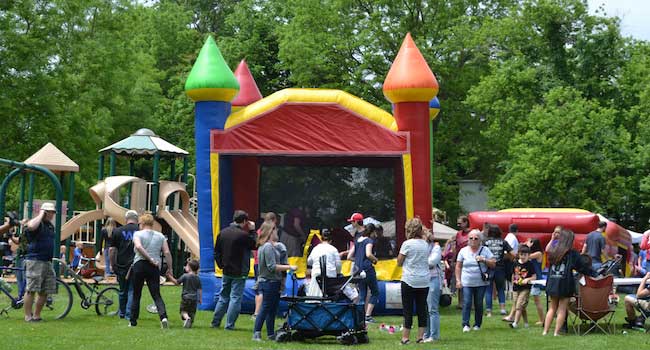 Children enjoy a bounce house in the park.
The festival concludes with fireworks tonight at the Firemen's Field across from the elementary school.