Johnson Creek harbor gets dredged in Carlton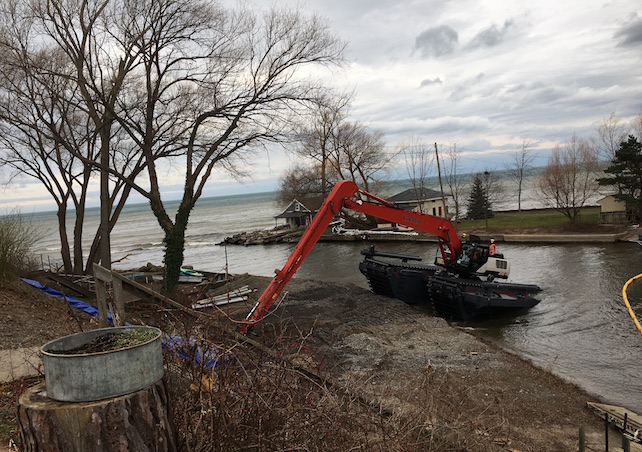 Photo courtesy of Bill Vosteen
CARLTON – The mouth of Johnson Creek in Carlton is getting dredged and the work is nearly done at the site near Lakeside Beach State Park.
It is part of a $15 million regional dredging project at eight counties through the state's Resiliency and Economic Development Initiative (REDI).
In Orleans County, the Oak Orchard Harbor was dredged in August for the first time since 2014.
The dredging projects remove built-up sediment from the bottom of the waterways to allow for continued safe passage of watercrafts to support the tourism economy and preserve wildlife in the region.