It's last call for O'Brien's Tavern owner who is ready for new challenge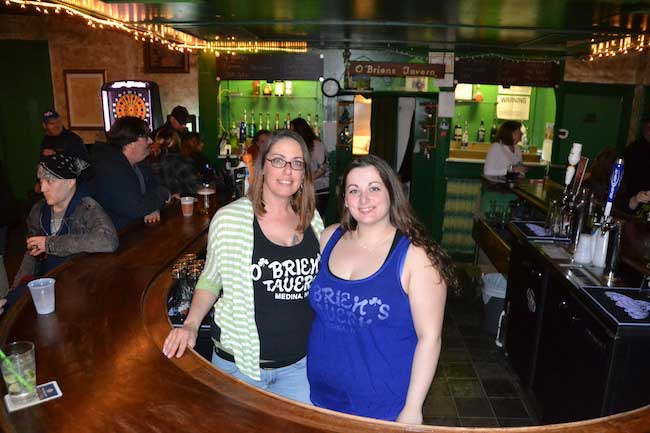 Photos by Tom Rivers
MEDINA – Today is the last day for Alicia Hogan as owner of O'Brien's Tavern on Main Street in Medina. Hogan, left, is pictured with her daughter Allie Hogan at O'Brien's just before an open mic night. When Hogan started as owner 6 ½ years ago, there was an open mic the first night.
Many musicians are expected to be part of the celebration tonight.
The Irish pub has a long tradition in Medina, with Hogan saying the site has been a bar for more than a century.
Hogan said she looks forward to a new chapter in her life, but will miss the O'Brien's customers.
"The bar business is a hard business," she said. "I love this place, and I love the people. I pretty much know everyone by first name."