It's definitely a white day after Christmas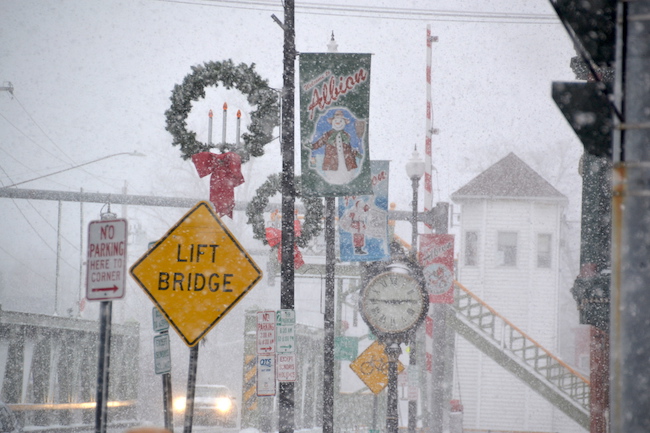 Photos by Tom Rivers
ALBION – It's been snowing in Orleans County today, after there was barely a dusting of the white stuff on Christmas.
The top photo shows the Main Street clock and lift bridge in Albion at about 2:45 p.m., when the snow was coming down at a good pace.
Orleans County is expected to get up to 3 inches of snow today. In Buffalo, a new record was already set by 1 p.m. today when 12.4 inches fell at the airport. The previous record for Dec. 26 was 10.7 inches in 1956, according to the National Weather Service in Buffalo.
Sunday is forecast to be partly sunny, with a high near 36. Monday there is a chance of rain showers in the morning and then snow showers between 11 a.m. and 3 p.m., then a chance of snow showers again after 3 p.m. It will be cloudy with a high near 40, good weather for making snowmen.