It was foggy at Point Breeze on a day of record-high temperatures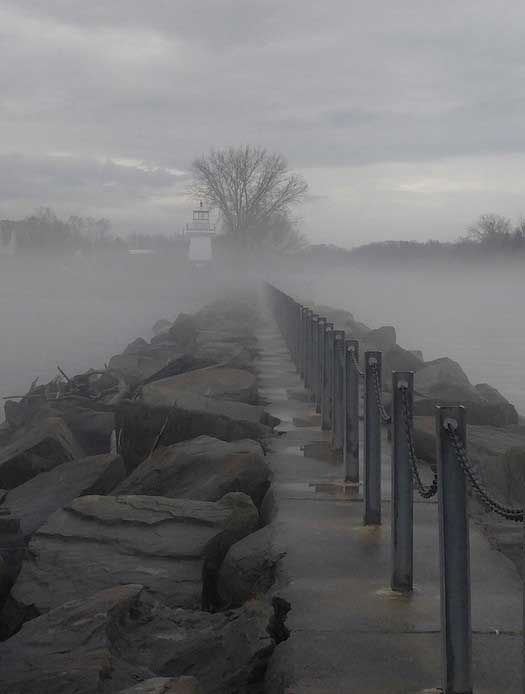 POINT BREEZE – It was foggy earlier today at Point Breeze as the temperatures were on the rise. Kellie Whalen sent in these photos of the fog at the Oak Orchard Pier with the lighthouse in the background in the top photo.
It was a record-breaker today for high temperatures. Buffalo reached 66, which broke the record of 64 set in 1955, according to the National Weather Service. Rochester hit 71, which broke the record of 62 set in 1994.
The Weather Service reported the high in Orleans County was 67 in Medina.