It was a festive atmosphere at Albion-Medina game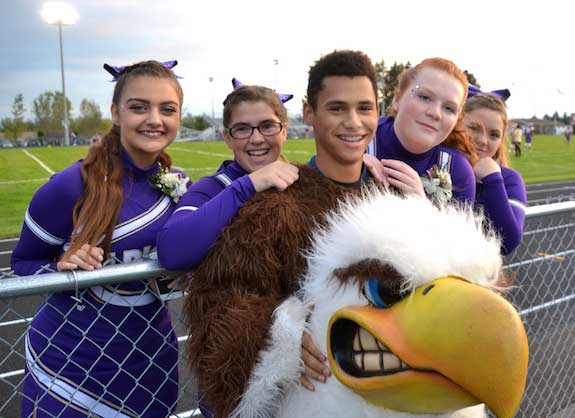 Photos by Tom Rivers
ALBION – The Albion and Medina football teams renewed a rivalry dating back to 1898 on Friday night in Albion. It was a festive atmosphere with the home and visiting bleachers full of screaming fans.
This photo shows Ryan Krenning as the Purple Eagle mascot. He is joined by senior cheerleaders, from left: Deseree Holland, Kelsey Osbourne, Ally Wittenberg and Kaylie Skellon.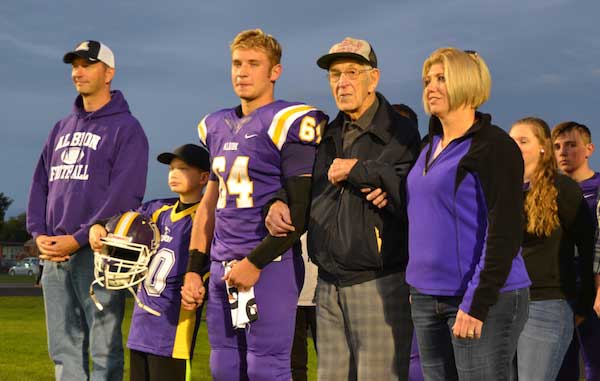 Albion celebrated senior night before the game. Each senior walked onto the field with family members. Tyler Kast is joined by his great-grandfather, Stanley Kast, who is 99. Tyler is also joined by his parents, John and Cheryl, and little brother, Logan.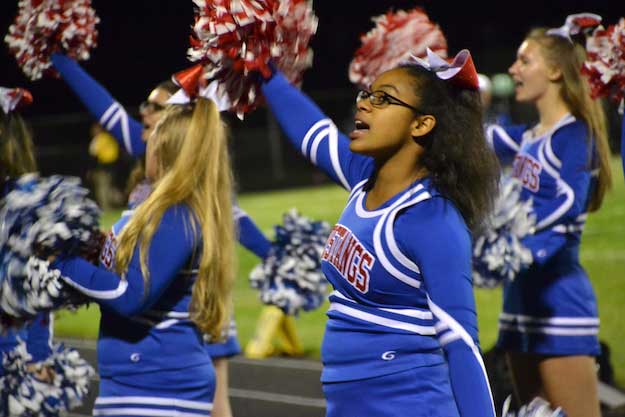 Medina brought an energetic group of cheerleaders, including Alexis Jones. The Mustang team got off to a 16-0 start before Albion came back and won, 51-22. Albion holds a 66-49-5 advantage in one of Western New York's big football rivalries.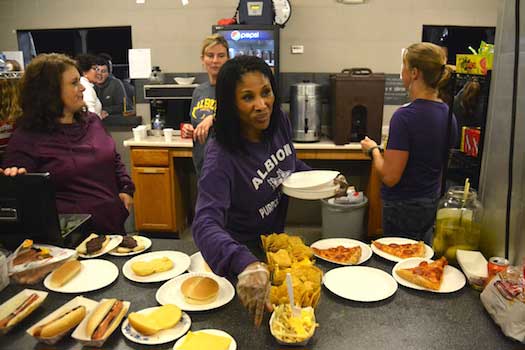 Cheryl Shabazz joins other volunteers in serving up nachos, hot dogs, pizza and other food at a busy concession stand.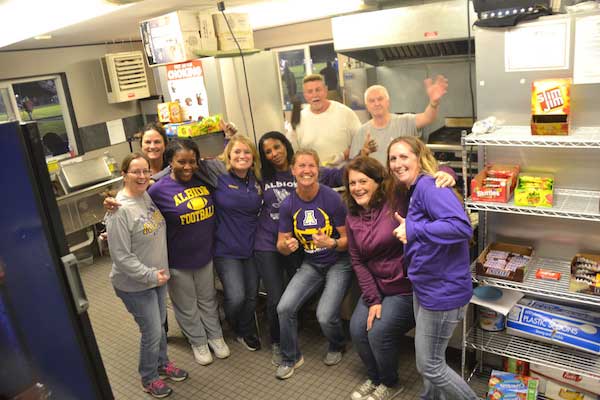 The action finally slowed at the concession stand in the fourth quarter of the game. The group was able to get together for a quick photo.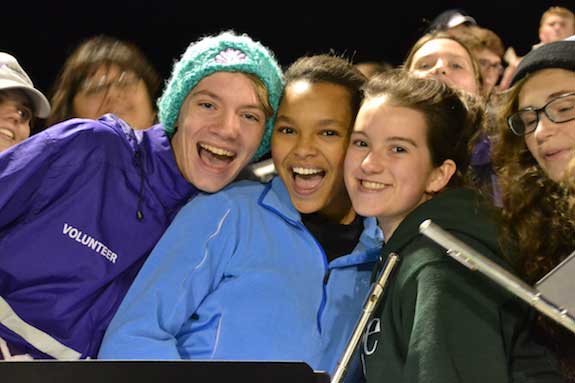 The Albion pep band had a fun time at the game. Zachary Kilner, Arella Ives and McKenna Boyer were part of the band.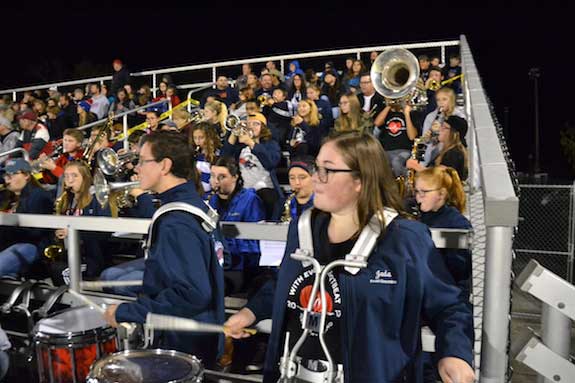 Medina also brought a pep band to the game. Jada Draper plays the tenor drum and Ben Zakes pounds the snare drum. The two schools played a song together on the field before the game. They added to the atmosphere at the game.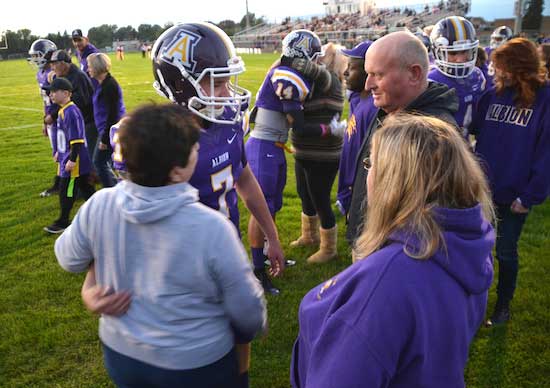 Justin Robinson gets a hug from his grandmother Lillian Neal before walking out to the field for the senior introductions.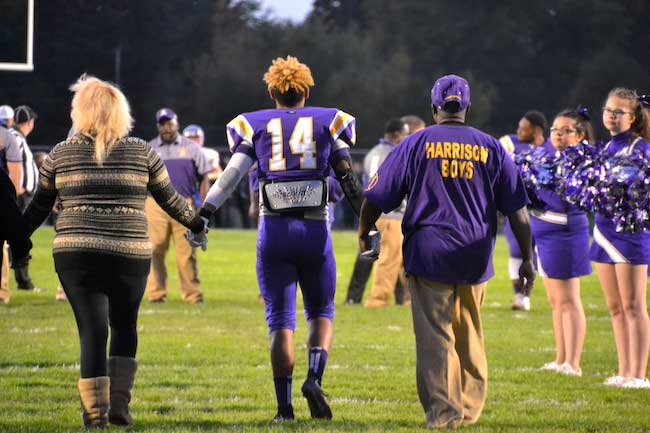 JaQuess Harrison walks with his parents after being introduced on senior night. JaQuess won the sportsmanship award for Albion in memory of Jeff Evoy, a former Albion teacher and Medina school superintendent.