Info sought on first woman to graduate from Santa School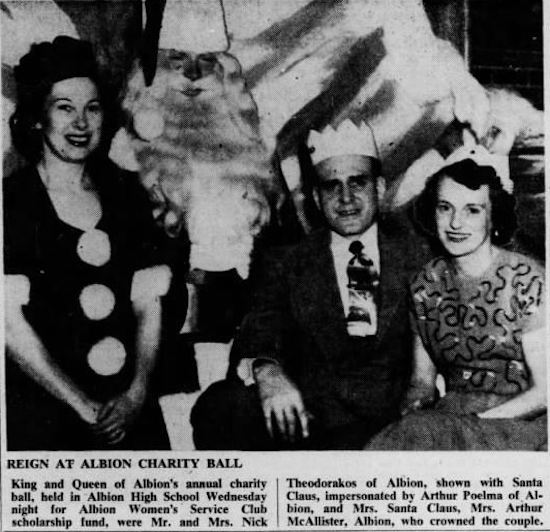 ALBION – The above undated news article includes Mrs. Arthur McAllister, left, who was the first woman to graduate from the Charles W. Howard Santa Claus School. McAllister graduated from the school in 1949.
The late Charles W. Howard opened the school in 1937 and ran it until his death in 1966. The school continues to operate in Howard's name in Midland, Mich.
Phil Wenz portrays Santa Claus year-round at the Santa's Village theme park in Dundee, Illinois. Wenz also is a Santa historian and coordinates annual Santa conferences, which have twice been in Albion.
Wenz is seeking more information on Mrs. McAllister, including her first name and what roles she fulfilled as a Santa ambassador in the community, as well as other biographical details.
Anyone with information on Mrs. McAllister can send it to news@orleanshub.com and we'll pass it on to Wenz.