In emergency response drill, first responders seek to reduce casualties, chaos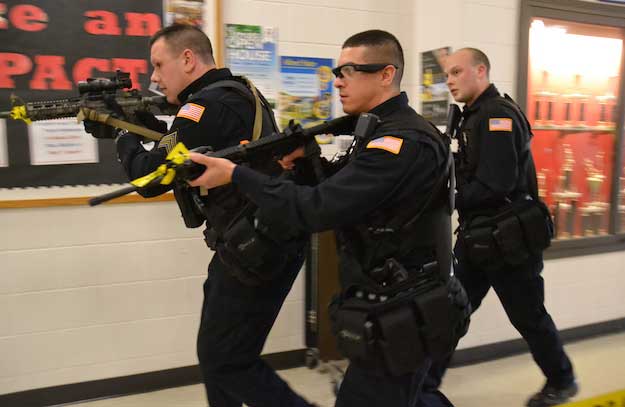 Photos by Tom Rivers
MEDINA – Medina police officers try to track down the shooter in a mass casualty drill today at Medina High School. Officer Christian Navas (center), Sgt. Michael Borrell (left), and Officer Corey Ambrose in back work together to find the shooter.
The police arrived in stages to simulate the response to an incident at a school. The drill focused on tactics in finding the suspect, emergency communications and mass casualty treatment and response.
Local law enforcement have several trainings to improve their response to try to minimize chaos and casualties.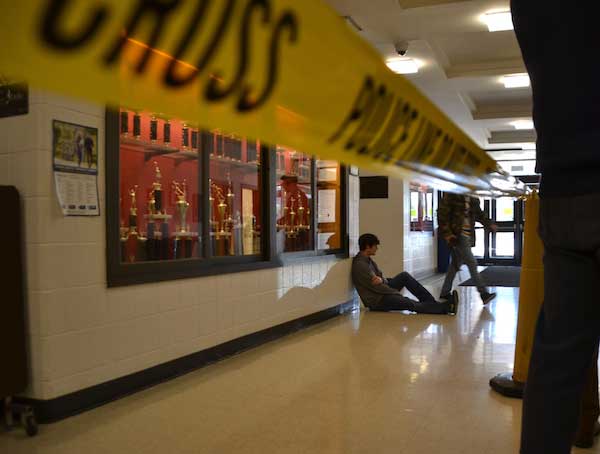 A student pretending to be the shooter wears camouflage and walks past a student who was role playing that he was injured. Today was the 19th anniversary of the mass shooting at Columbine in Colorado, where 13 people were killed at a high school.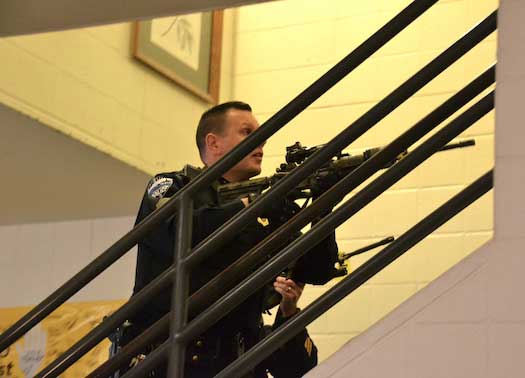 Sgt. Michael Borrell heads up the stairs looking for the suspect.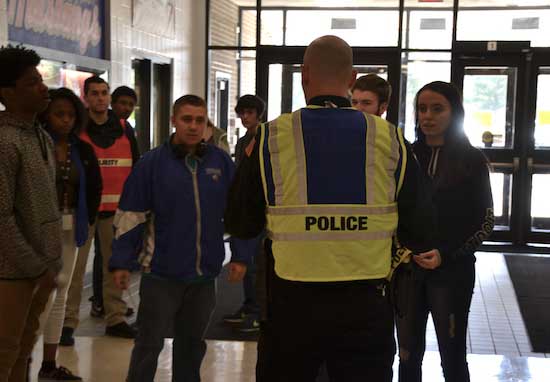 Lt. Todd Draper of the Medina Police Department urges security and law enforcement students at Orleans/Niagara BOCES to role play as if this was a real incident.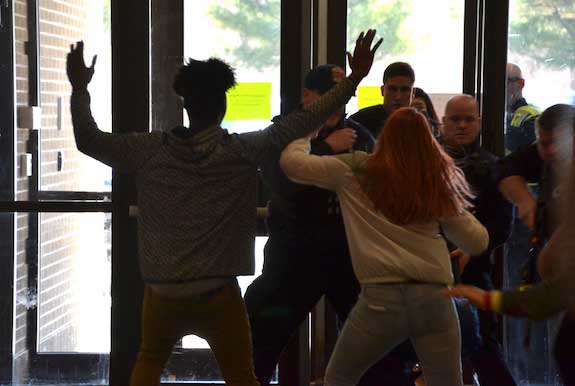 The students run to first responders when they entered the building. The students were often emotional during the simulation today.
Jake Crooks, a paramedic and firefighter with the Medina Fire Department, rushes to offer aid to students and teachers. He is followed by Officer Ricky Messmer of the Medina Police Department.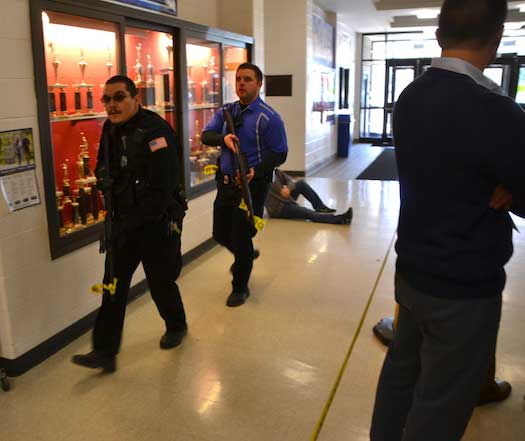 Medina police officers Cory Collins, front, and Jacob Reeves are in pursuit of the suspect. School officials from several districts in the county observed the drill.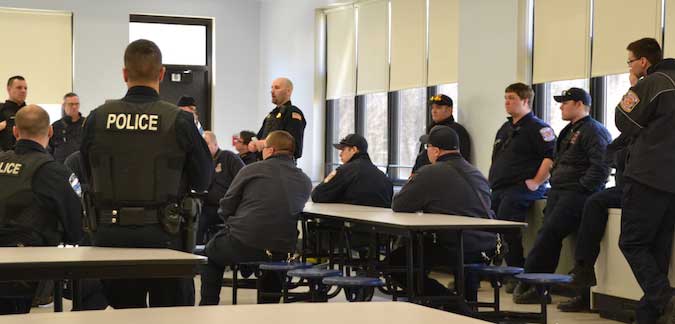 Lt. Todd Draper, center, goes over details of the training exercise. Law enforcement drilled for about two hours.