Image of tugboat at work in Medina among best in annual canal photo contest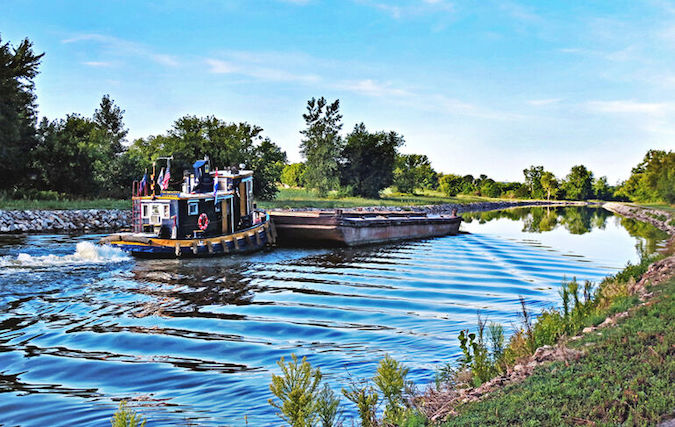 MEDINA – The top photo of a tugboat on the Erie Canal in Medina was taken by Peggy Barringer of Albion and won third place in the 2022 Erie Canalway Photo Contest. The photo is entitled, "Hard at Work" in Medina.
Barringer won a first place award in the contest in 2014. Her photo of the tugboat was the only award winner showing an Orleans County scene in the 2022 contest.
The 17th annual contest included four categories: Canal Communities, On the Water, Classic Canal, and Along the Trail. Barringer was third in the Classic Canal category.
"I'm just thrilled to be selected as a winner for the second time," Barringer said by text. "I live along the canal so I live and breathe it. It's part of my life!"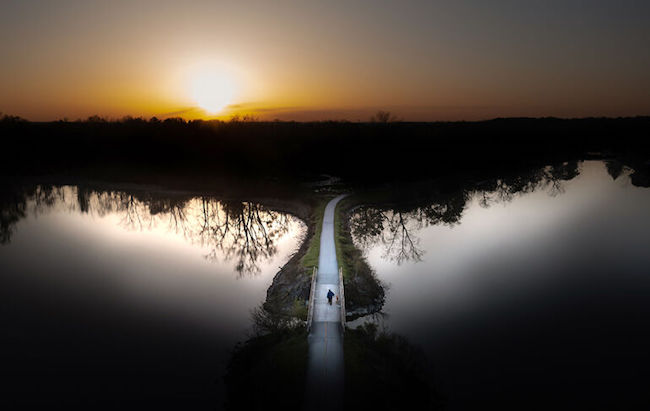 This photo – "Sunrise Stroll on the Erie Canal, Pittsford" – was taken by Alan Schwartz of Rochester and won first place in the Along the Trail category.
To see other winning photographs, click here.
The 2023 calendars will be available for free at libraries, visitor centers, and by request beginning in December.