Icicles crop up inside the Canal Culvert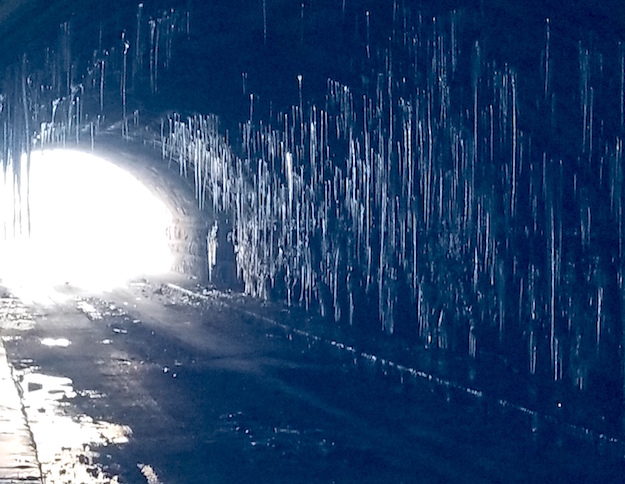 RIDGEWAY – Sue Slingerland sent in this photo today of icicles hanging inside the Canal Culvert on Culvert Road in Ridgeway. This is the only spot on the Erie Canal where traffic goes under the canal.
The freezing temperatures and seeping water from the canal make for ideal icicle-making in the Culvert.
Those icicles should get bigger the next few days. Today is forecast to be sunny with a high of 27, followed by a high of 36 on Saturday and a high of 32 on Sunday.