Ice storm, thankfully, didn't cause widespread destruction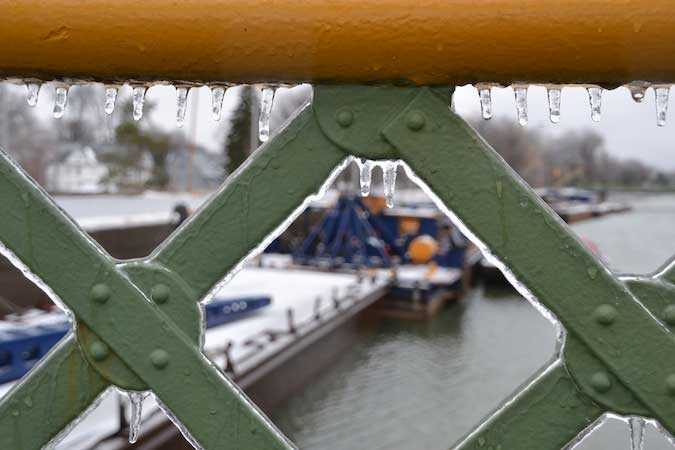 Photos by Tom Rivers
ALBION – Some icicles hang from the Main Street lift bridge over the Erie Canal on Sunday.
The ice storm from Saturday night through Sunday didn't cause widespread power outages and destruction. It still left the county with a coating of ice, and that prompted many churches to cancel their Sunday services.
The weather has changed to a heavy rain and there is a chance for a little bit of snow on Tuesday morning.
A flood watch is in effect for Orleans County and western New York from 1 a.m. tonight until 6 p.m. on Tuesday.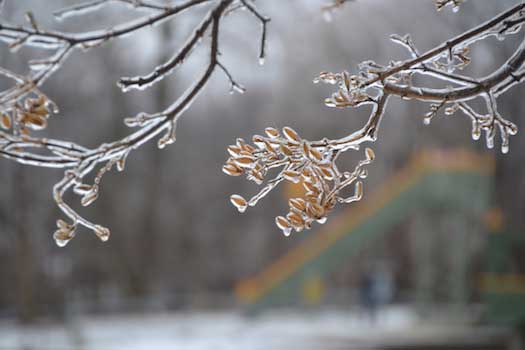 A branch is coated in ice by the canal. The stairs for the Ingersoll Street lift bridge can be seen in the background.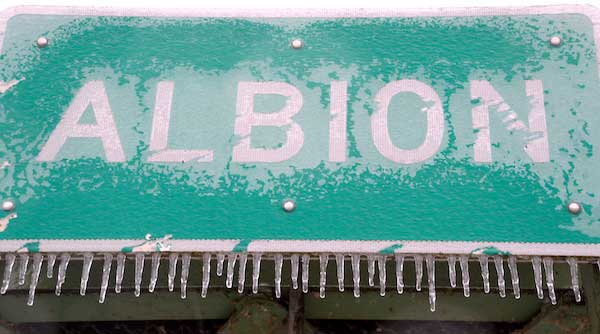 The Albion sign on the Ingersoll Street lift bridge took a direct hit from the ice and wind.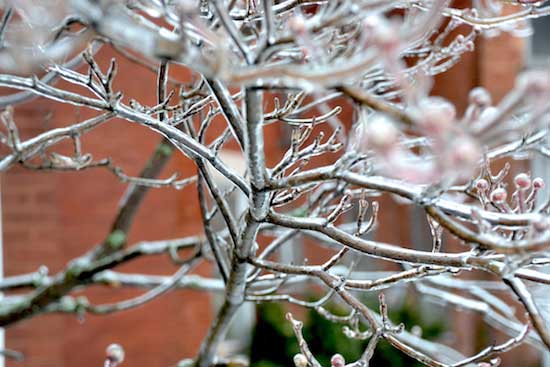 Branches have ice on them by the North Point Chapel (former United Methodist Church in Albion) but the ice wasn't as thick as feared in the storm forecasts.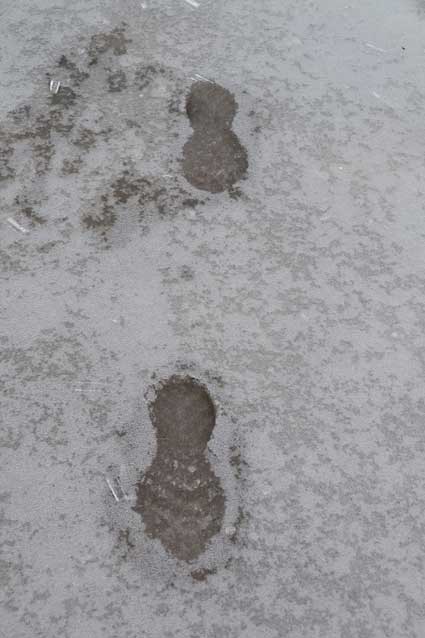 The icy sidewalks made it difficult to walk around Albion on Sunday morning.