Hydrobikes make debut on canal in Medina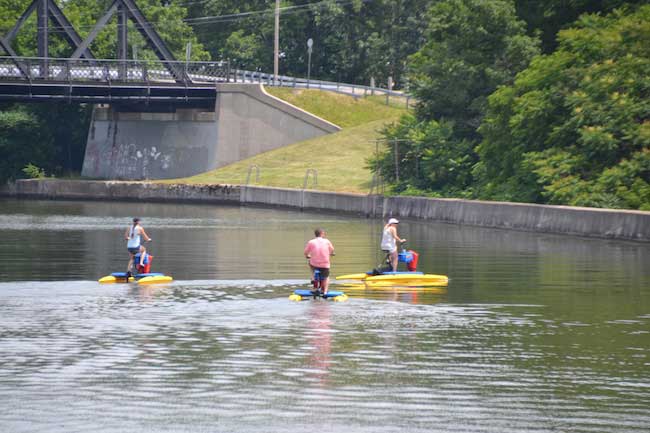 Photos by Tom Rivers
 MEDINA – Pedal and Paddle Medina opened at noon today in Medina, renting out Hydrobikes and kayaks.
This trio was among the first customers to use the Hydrobikes.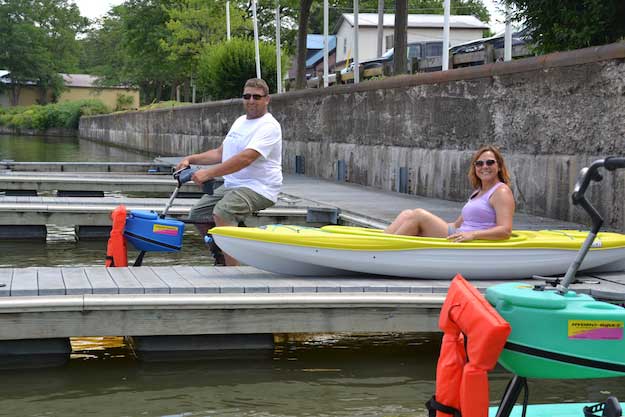 Victor and Heather DiGiacomo of Middleport (pictured) own the new business. They said Medina is ideal for the Hydrobikes and kayaks because of the big Canal Basin, the available docks and energy in the downtown business district.
"We think Medina has a growing social vibe," Mr. DiGiacomo said. "We think our business complements the other activities on Main Street."
Mrs. DiGiacomo is the former Heather Schlegel, who grew up in Medina.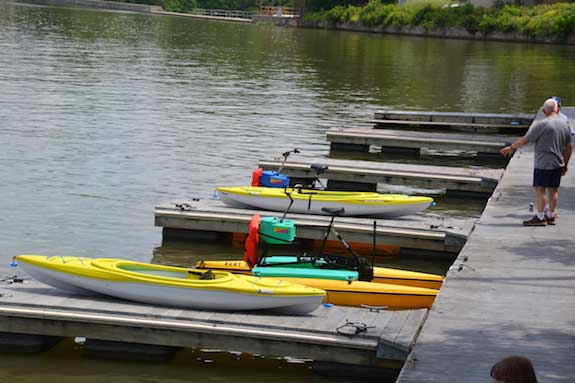 The Hydrobikes and kayaks drew many onlookers to the docks in the Canal Basin.
Pedal and Paddle Medina plans to stay open until the canal closes for the boating season in mid-October. There are currently four kayaks and four Hydrobikes for rent.