Hulberton hamlet hosts annual Italian Festival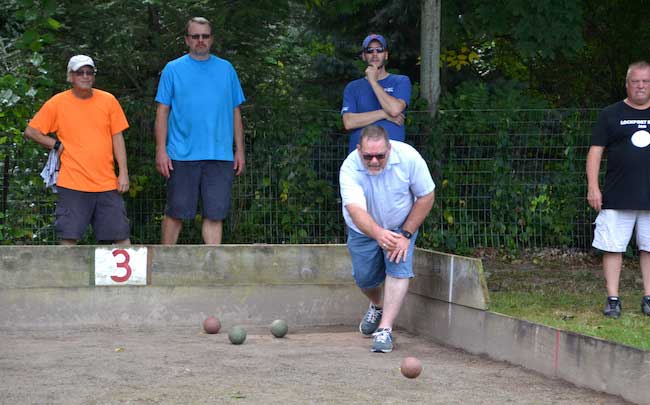 Photos by Tom Rivers
HULBERTON – Mike Bove of Clarendon throws the bocce ball during today's tournament in Hulberton, which features 27 teams with some from southern Ontario and New Jersey. Most of the teams are local and they compete for $600 for first place, $400 for second, $300 for third and $200 for fourth.
This is the first time Bove has competed in the double elimination tournament. He was asked to play for "The Lowballers" who also include Tibor Dobri, Keith Neale and Scott Lang.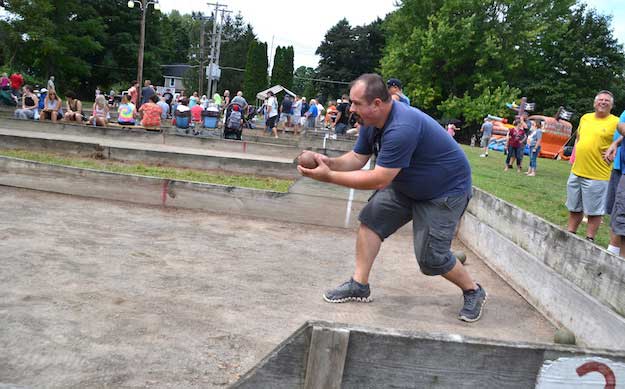 Tibor Dobri eyes the target during the bocce tournament.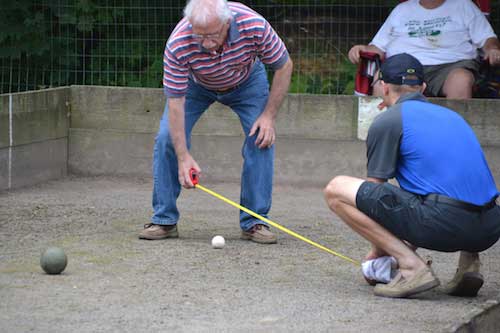 Some of the bocce players get out the measuring tape to see which of the bigger balls is closer to the pallino, the small white ball.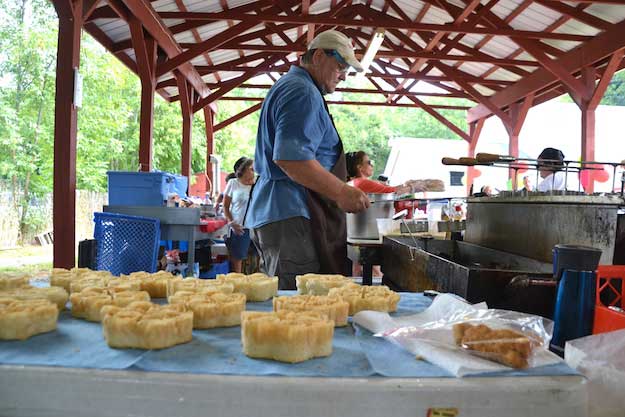 Dan Mawn prepares sugar waffles "carnival style." He used to make them at the Holley Firemen's Carnival and has been doing it for about six years at St. Rocco's. The annual Rocco's Festival celebrates Italian culture and includes lots of Italian food. The event is a fundraiser for the St. Mary's and St. Mark's Parish in Holley and Kendall.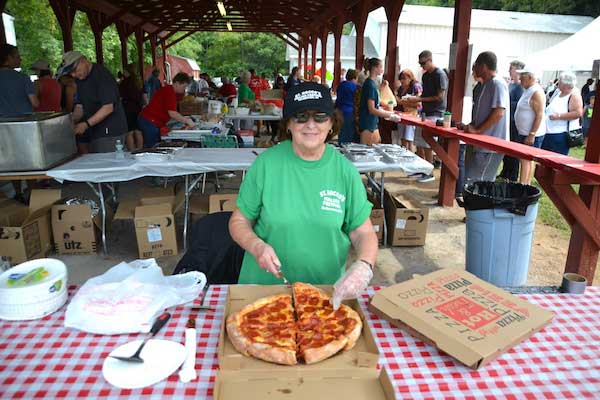 Kathy Smith gets slices of pizza ready. She has been volunteering at the festival for about 30 years. "Oh, it's wonderful," she said. "It's nice to get together with all of the ladies."
Other popular Italian foods were available including eggplant parmesan, meatball sandwiches, pasta fagioli, shells and spaghetti.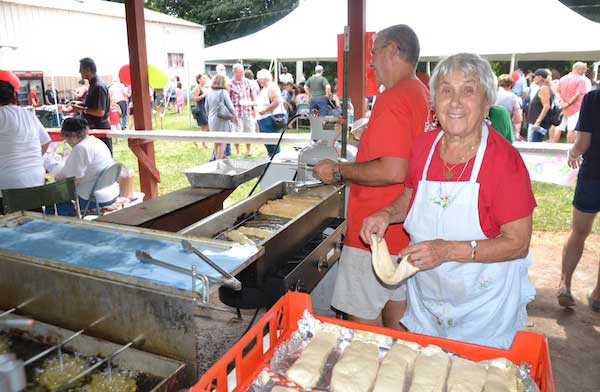 Lena Pellegrino and Brian Welch worked together making fried dough.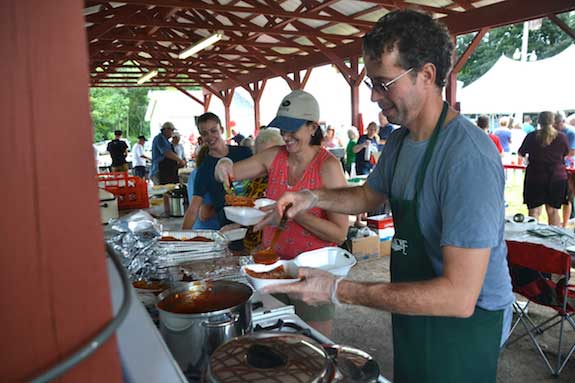 Scott Vogler, his wife Jennifer and their daughter Olivia are part of the team serving eggplant parmesan and shells. They are from Irondequoit. Scott's mother-in-law Ellen Englert has been a long-time volunteer at St. Rocco's.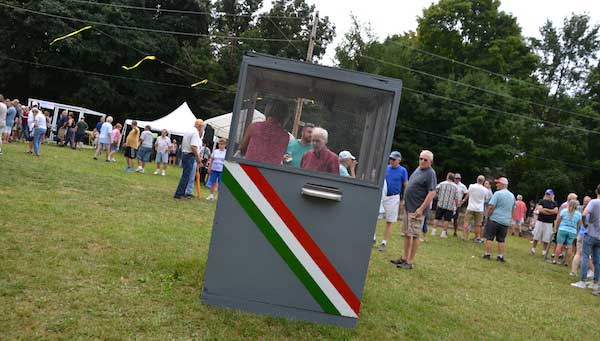 People line up to get their tickets for some of the food.
Joe Chiappone of Lockport wears a T-shirt he bought in Cleveland. He said the shirt gets a lot of comments. "Everybody laughs," he said. "It's the truth though," he said about the shirt's message. Chiappone attended the festival to play in the bocce tournament. He has been coming every year for 20 years.