Huge turnout in Ridgeway for benefit to aid Megan Dix's family
RIDGEWAY – There was a massive turnout on Saturday at the benefit to support Megan Dix's family. More than 1,500 chicken barbecue dinners were sold, 300 gift baskets were raffled off, as well as 60 large items and a dozen "mega" items valued at $600 or more.
The benefit raised $42,000 for the family of Megan Dix, who was murdered on Aug. 25 while taking a lunch break in Brockport, not far from where she worked at Lowe's.
The benefit on Saturday started at 1 p.m. at the Ridgeway Volunteer Fire Company. Not long after noon people were descending upon the rec hall on Ridge Road.
"It has just been tremendous," Charlie Dix, Megan's brother in law, said about the community response.
At times, it felt like the entire Lyndonville community was in the rec hall on Saturday.
Megan, 33, is the youngest of eight siblings. She and her husband, Chris, have an 8-year-old son, CJ.
Charlie Dix said the benefit on Saturday brought some focus back to the grieving family.
Megan's accused murderer, Holly Colino, has been dominating the headlines with some of her bizarre behavior, including online rants before the Aug. 25 shooting and then a series of graffiti at the East Rochester community where she grew up. A Monroe County Court judge last week ordered a mental competency exam for Colino.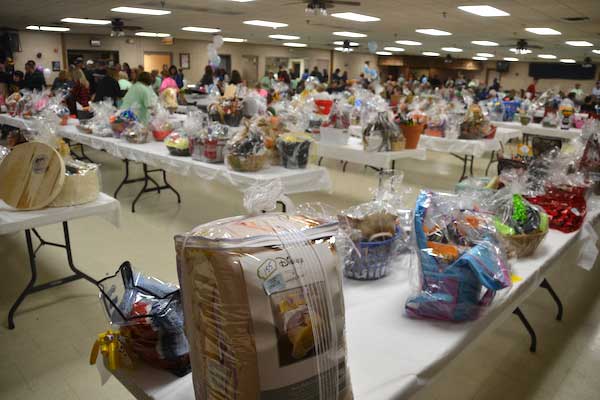 The gift baskets up for auction are spread out on tables at the fire hall. Volunteers spent Friday unloading a tractor trailer that was filled with donated items in the days and weeks leading up to the benefit. Bobbi Houseman took the lead in organizing those items.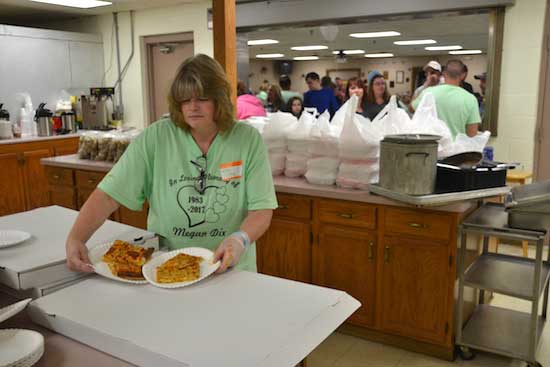 Cathy Buckland, a friend of Megan and Chris Dix, serves pizza at the benefit. In addition to the pizza, 1,550 chicken barbecue dinners were sold.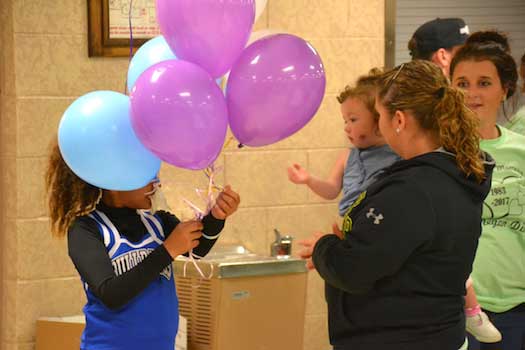 Arianna Dailey of Batavia, left, holds balloons that have the attention of Annalee Erdle, 1 1/2, of Lyndonville. Annalee is held by Chelsea Silversmith of Lyndonville. Annalee's mother, Alyssa Erdle, is in back at right.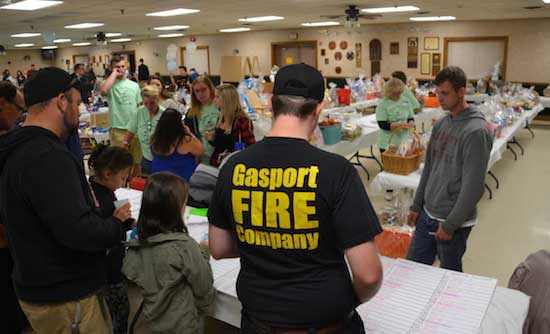 Some of the attendees check the list of auctioned items to see if they had the winning bid. The benefit started at 1 p.m. and continued until 10 p.m.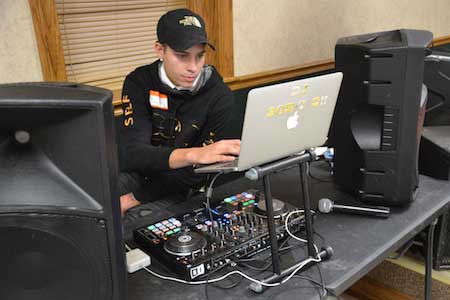 Shawn Whittier served as DJ at the event.