Huge oversize load heads down 98, 31A to Erie Canal in Albion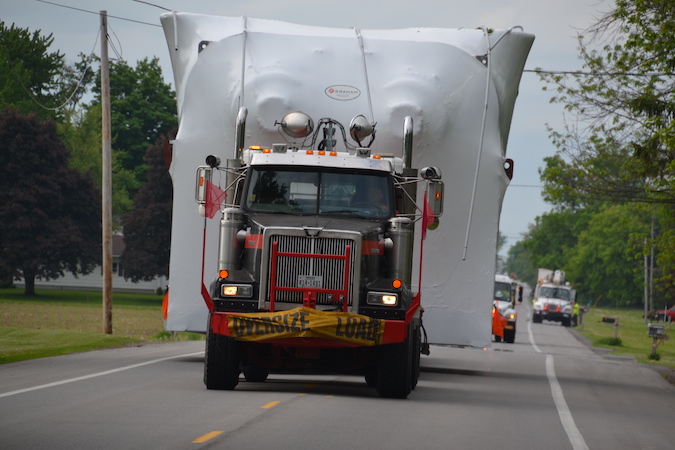 Photos by Tom Rivers
BARRE – A caravan of vehicles started down Route 98 in Barre this morning, delivering a huge oversize load to the Erie Canal in Albion.
The large piece of equipment was manufactured by Graham Corp. in Batavia and will be used for the Navy.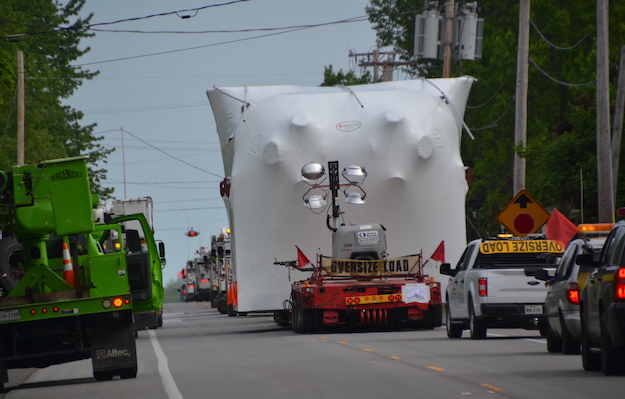 The equipment will be put on a barge in the canal. An enormous crane is at the site just east of the Gaines Basin Road bridge.
Orleans County dispatchers warn to expect some delays and power outages while the caravan moves to its destination. It was going on Route 98 to Route 31A, then along Gaines Basin Road in Albion and then the last stretch is Albion-Eagle Harbor Road along the canal.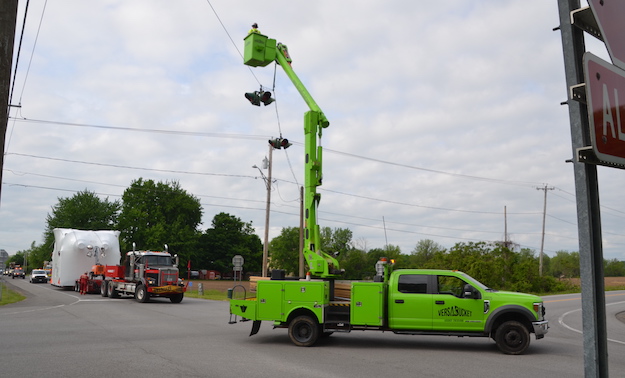 This company kept raising wires and traffic lights so the big load could pass through.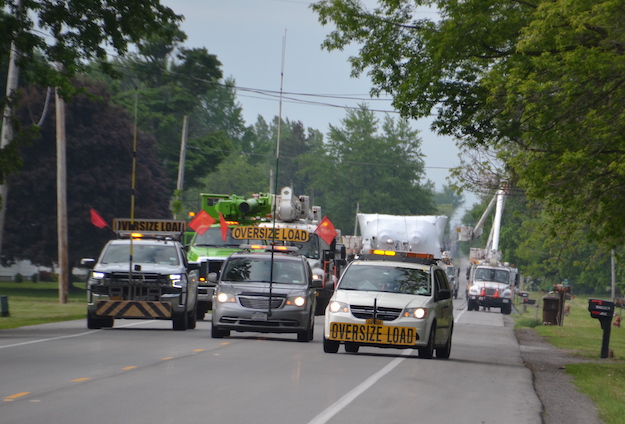 This group of escorts was out in front of the oversize load.