Household hazardous waste event was popular today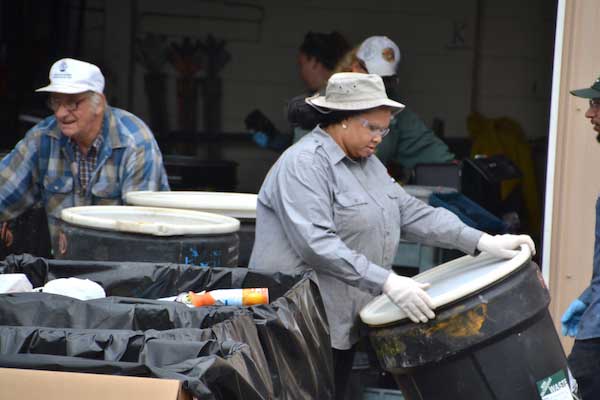 Photos by Tom Rivers
ALBION – Employees from Environmental Enterprises Inc. in Cincinnati move drums of household hazardous waste today at the Orleans County Highway Department.
About 240 residents participated in a household hazardous waste drop-off today in Albion. The county has organized the event the past four years and hires Environmental Enterprises Inc. to take away the hazardous household products.
The event is chance for residents to dispose of automobile batteries, propane tanks, oil-based paints, solvents, polishes/waxes, aerosols, pesticides, fluorescent bulbs, adhesives & resins, motor oil & filters, acids, corrosives, antifreeze and other household hazardous waste.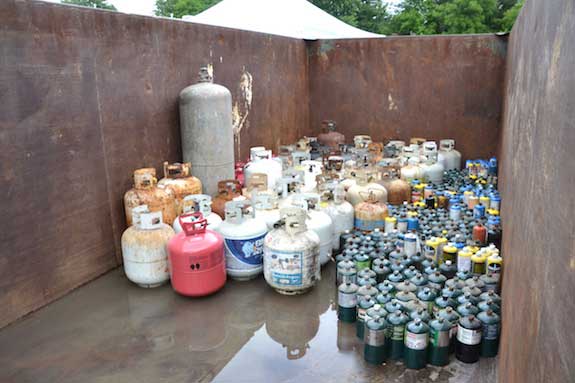 Numerous propane tanks were dropped off by residents.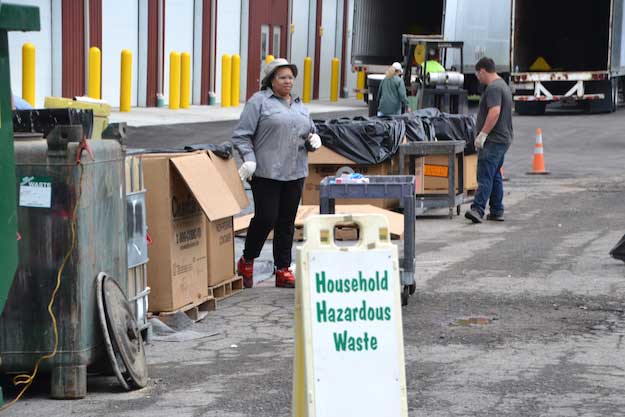 The county will pay Environmental Enterprises Inc. about $20,000 to take about the hazardous household waste. The state will pay half of the expense. The final cost will be determined after all the materials are weighed.
Last year residents dropped off about 10,000 pounds of paint.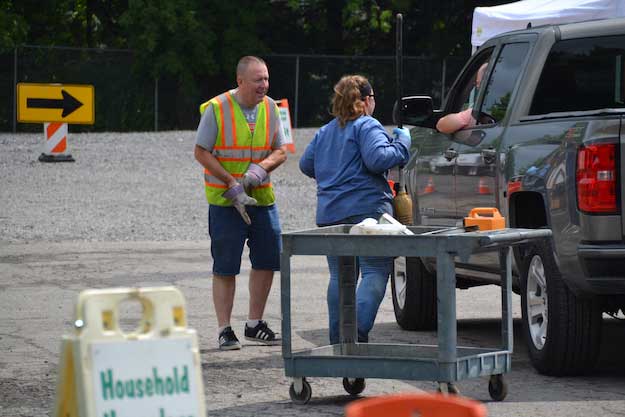 Jim Bensley, left, is the county's director of planning and development. He helped run the event today.
The collection event doesn't include explosives, pressurized tanks, ammunition, PCBs, pathologic waste, infectious waste, radioactive waste, syringes, pharmaceuticals, computers and electronics.