House reduced to rubble in Holley after Sunday night blaze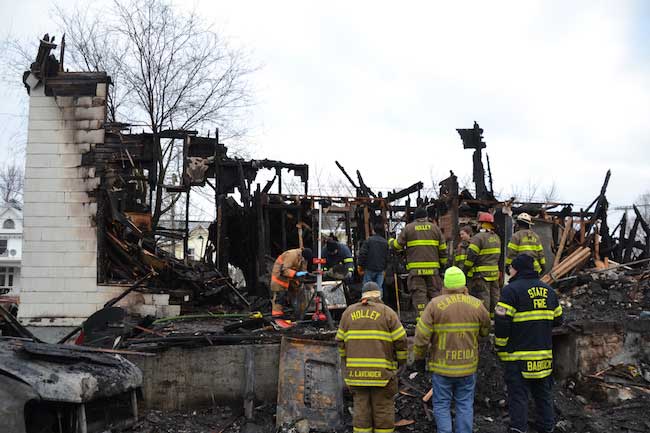 Photos by Tom Rivers
HOLLEY – Fire investigators are at the scene of a house that was reduced to rubble last night at 46 West Albion St.
The house at the corner of routes 237 and 31 had four apartments and 11 residents, including children. They all were able to safely get out of the house after a fire broke out in the back of the building before 11 p.m. The Red Cross is assisting the residents.
The cause of the fire hasn't been determined yet. Three fire investigators from the New York State Office of Fire Prevention and Control are on scene, along with two county fire investigators, Justin Niederhofer and Cole Hardenbrook. Leaders of the Holley and Clarendon fire departments also are at the site along with the Orleans County Emergency Management Office.
The house was built in a balloon style without fire stops, which allowed the fire to quickly spread through the structure, said Dale Banker, the county's emergency management director.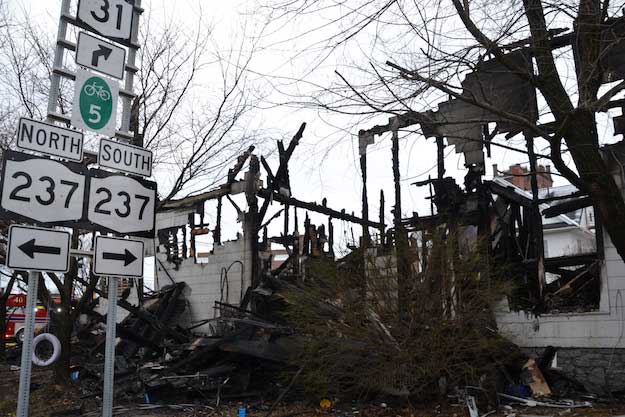 The house was a landmark building with a cupola at a prominent corner in Holley.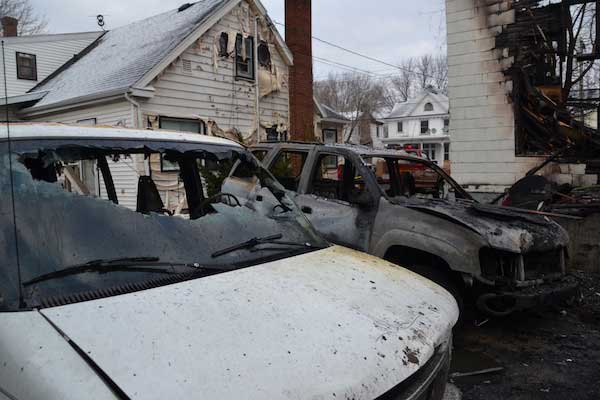 Tenants owned these vehicles which were ruined from the fire. A neighboring house was damaged with melted siding.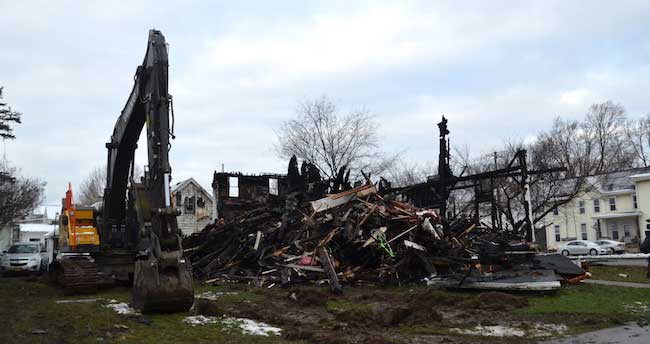 The Orleans County Highway Department brought an excavator to the site last night to push in some of the walls. The other walls will be knocked in after fire investigators complete their work.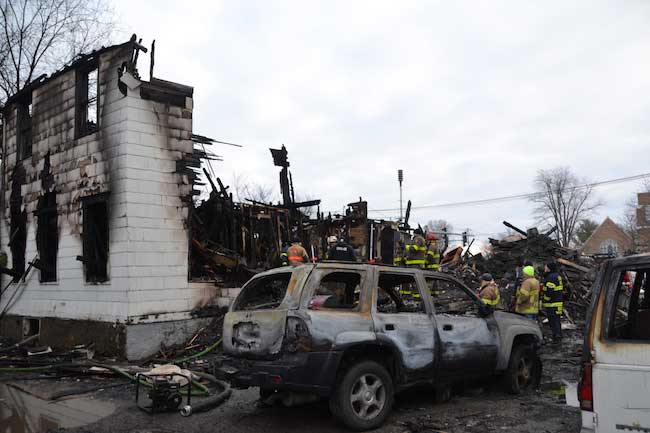 Fire investigators look through the debris to try to determine the cause.
Holley Central School was opened as a shelter for residents of the building last night. The school also made a bus available to transport residents to the school.
While the residents are all OK, three cats and a dog perished in the fire.
A GoFundMe has been established to assist the families affected by the fire. Click here for more information.