Hot week in store for Orleans County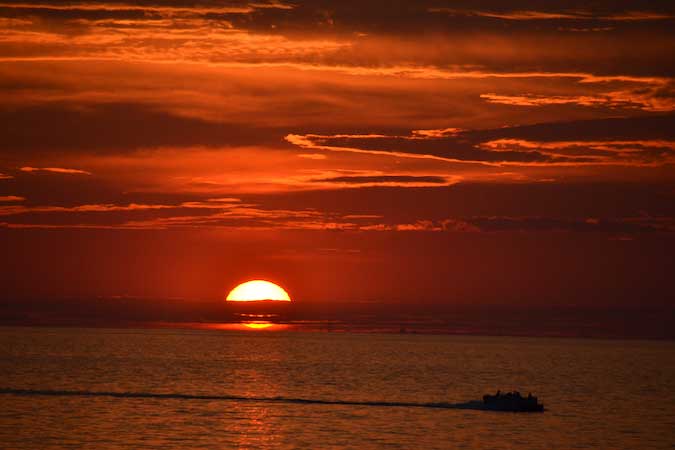 Photos by Tom Rivers
BARKER – A boat heads east across Lake Ontario last evening while the sun was setting off the shore of Barker.
It's going to be a hot week in Orleans County. The National Weather Service in Buffalo is forecasting a high of 84 today followed by highs of 89 on Monday, 88 on Tuesday, and 84 on Wednesday, Thursday and Friday.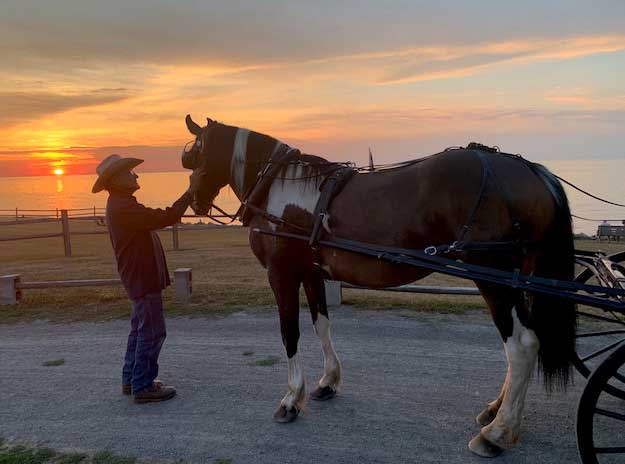 Norm Atwater, a dairy farmer in Barker, checks on his draft horse Sarah at Lighthouse Christian Camp, which is just down the road from Atwater Farms. Norm and his wife Emily were out for a carriage ride on Saturday evening.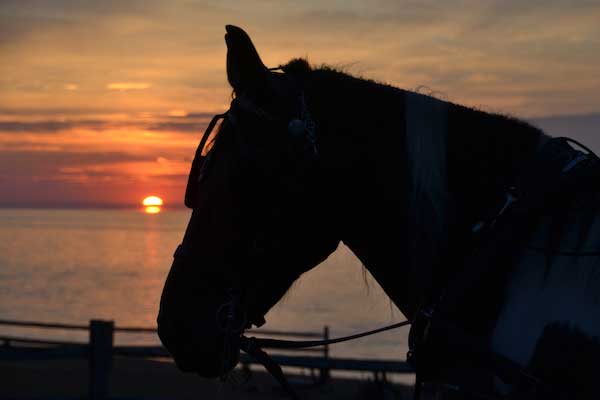 Sarah, the Atwaters' horse, is pictured with the sunset in the background.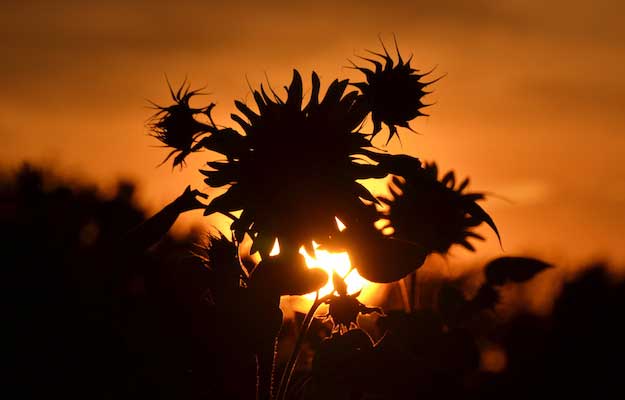 These sunflowers are silhouetted during Saturday's sunset.