Hot weather in store for first week of school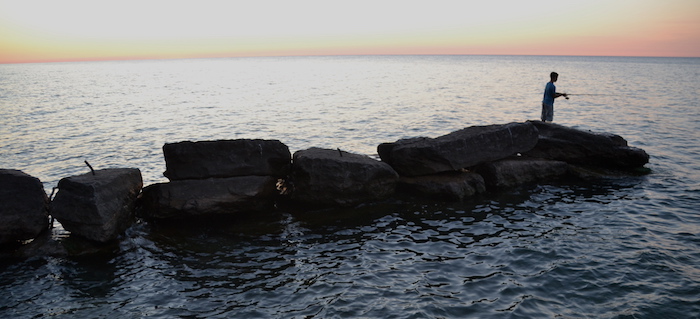 Photos by Tom Rivers
BARKER – A boy enjoys the waning days of summer vacation by fishing from rocks on Lake Ontario at Lighthouse Christian Camp at sunset on Sunday evening in Barker.
This week will be hot as local children return to school. Kendall and Lyndonville start school on Tuesday, while Wednesday is the first day of school for Albion, Holley and Medina.
Tuesday will be sunny with a high of 85, followed by mostly sunny with a high near 90 on Wednesday, according to the National Weather Service. Thursday there is a chance for showers and thunderstorms with a high near 88, while Friday is forecast to be sunny with a high near 83.