Hospital staff wears pink for Breast Cancer Awareness Month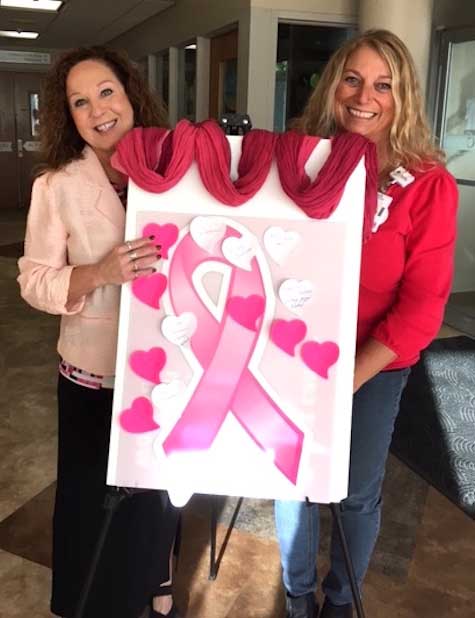 Provided photos, Orleans Community Health
MEDINA – Staff at Medina Memorial Hospital (Orleans Community Health) on Friday dressed in pink for Breast Cancer Awareness Month. This photo shows nurses Rebecca Mannella, left, and Mary Dunham.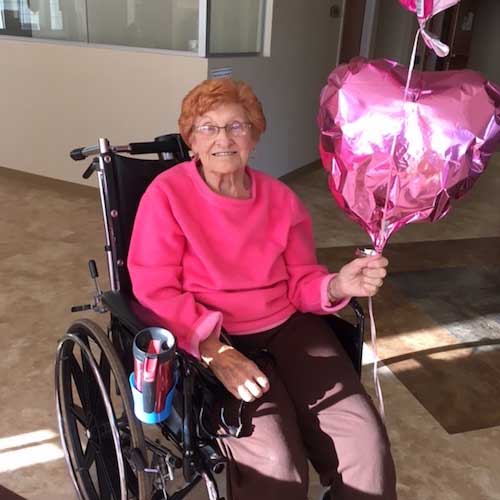 "Buzzy" joins in raising awareness for Breast Cancer Awareness Month.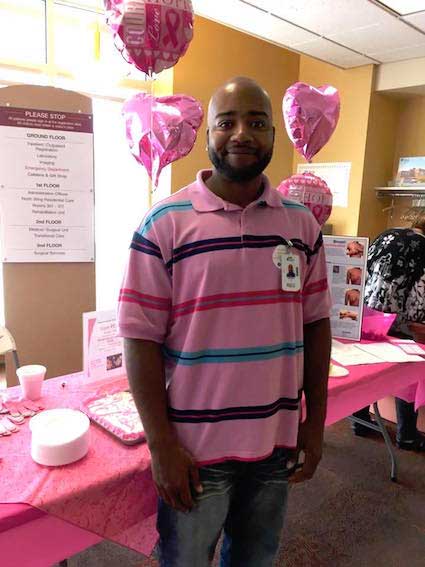 Anthony Drisdom, supervisor of registration and a financial counselor at the hospital, dressed in a pink shirt to show his support for the cause.
The hospital urges early detection of breast cancer which can save lives.
The Cancer Services Program offers free screenings at no cost to men (yes, men can get breast cancer, too) and women who:
Do not have health insurance or have health insurance that doesn't cover the screenings
Cannot pay for these screenings
Meet age requirements
Live in NYS
For more information, call the Cancer Services Program of Genesee and Orleans County at 585-798-9541 or 585-344-5497.