Horse riders test skills through speedy obstacle course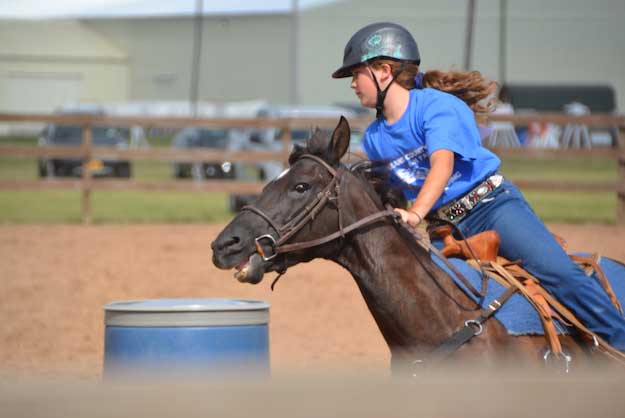 Photos by Tom Rivers
KNOWLESVILLE – Today has been busy at the Carlos Marcello Arena with horse riders attempting eight different challenges as part of the Gymkhana Horse Show.
The top photo shows Meganne Moore, 12, of Albion racing to finish a Figure 8 barrel challenge. Despite being a junior rider, Meganne had one of the fastest times with 11.22 seconds. She was the reserve champion for the pony riders, with Leah Sheelar the champ.
Other challenges in the competition included pole bending, straight barrels, Texas "T", quadrangle barrels, cloverleaf, bleeding heart and barrel keyhole.
There were 17 riders in the competition.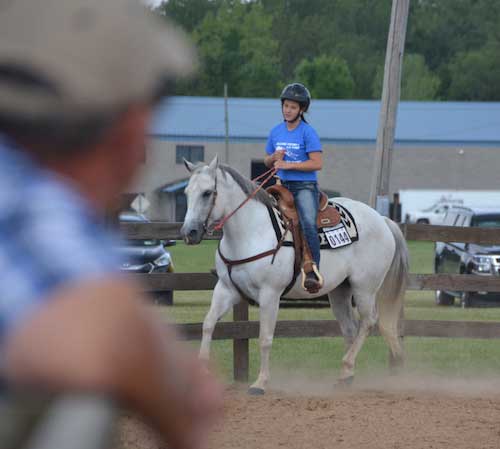 Kaylee Nesbitt of Albion competes in the horse games. Her grandfather Steve Nesbitt, left, watches the action.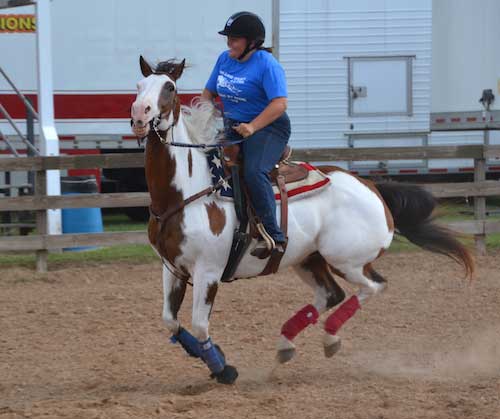 Kaitlin Zwifka of Albion won reserve champ for the senior riders. Faith Woody of Albion was the senior champ.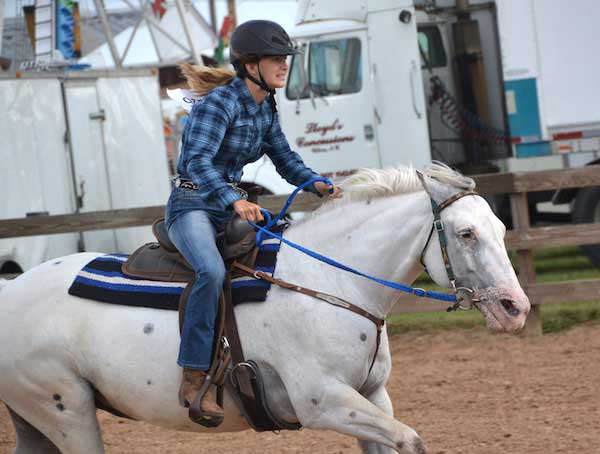 Arianna McGurn of Point Breeze races with her horse.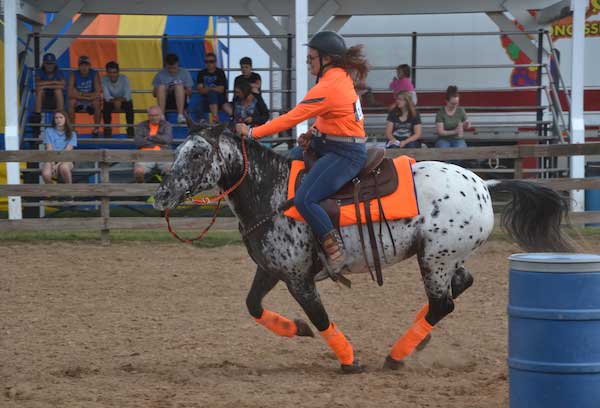 Zayda Moyle of Lyndonville competes with the senior riders.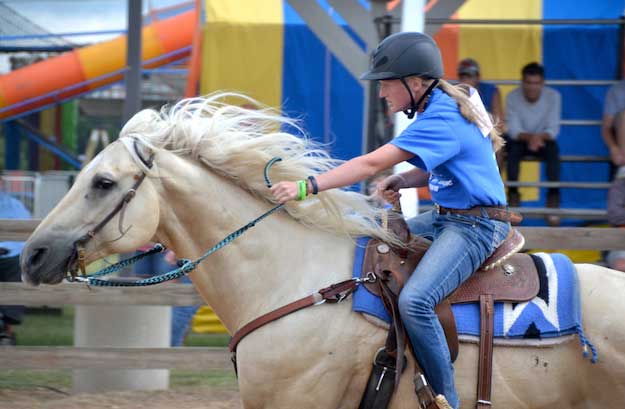 Madison Bale of Medina completed the Figure 8 in 10.33 seconds.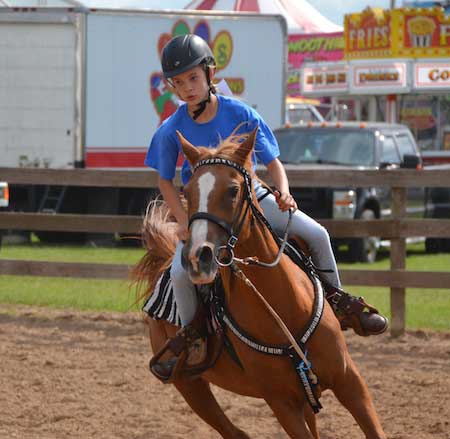 Lisa Beam of Waterport won the champion title for the junior riders.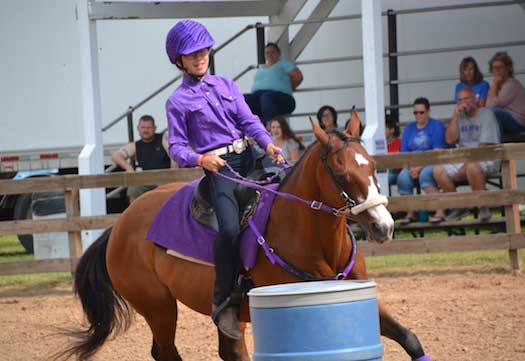 Olivia Kroening of Medina is the junior reserve champ.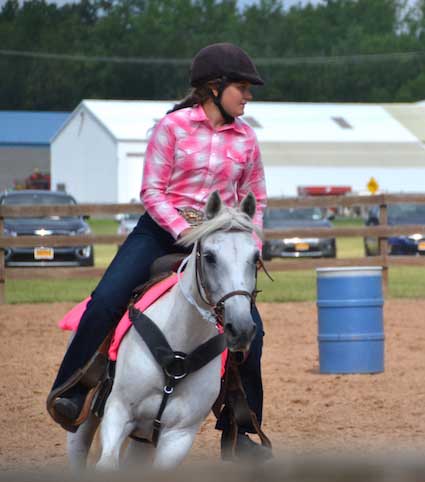 Emily Mergler of Albion competed with a pony.