Honor Guard marches the parade route in Medina – with no parade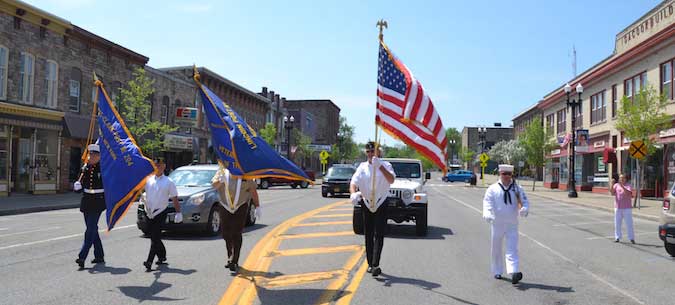 Photos by Tom Rivers
MEDINA – The Honor Guard carries the flags down Main Street in Medina during a procession from the Olde Pickle Factory to State Street Park. Pictured from left include Lance Cpl. Nick Fitzak, Adam Johnson, Steve Earl, Greg Stanton and Tom Snyder.
The walked the usual route for the Memorial Day parade in 80-degree heat. Normally the veterans are joined by the Medina Marching Band, youth sports leagues, fire departments and the community organizations.
This year the parade was cancelled due to concerns about the Covid-19 pandemic.
The five veterans decided to continue the Memorial Day tradition, carrying the flags from the United States, the American Legion and the VFW post.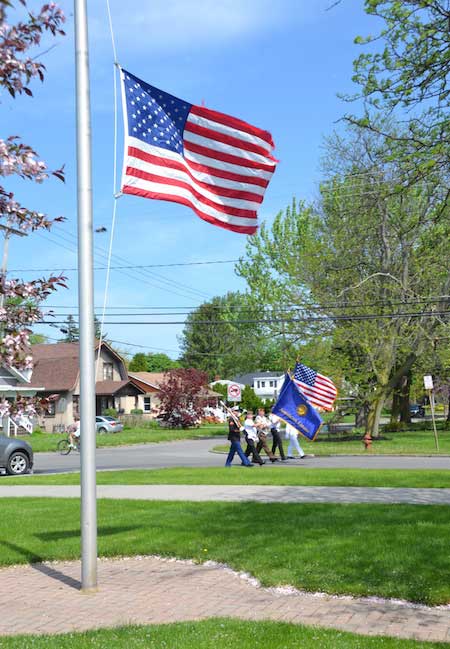 The Honor Guard heads out on the walk from the Olde Pickle Factory on park Avenue, for a mile to State Street Park on Route 31.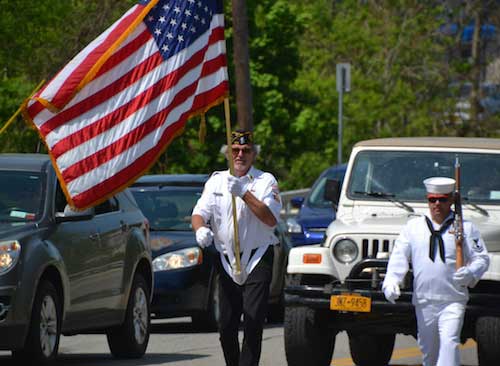 Greg Stanton carries the American flag next to Tom Snyder as part of an Honor Guard procession down East Center Street today just before noon.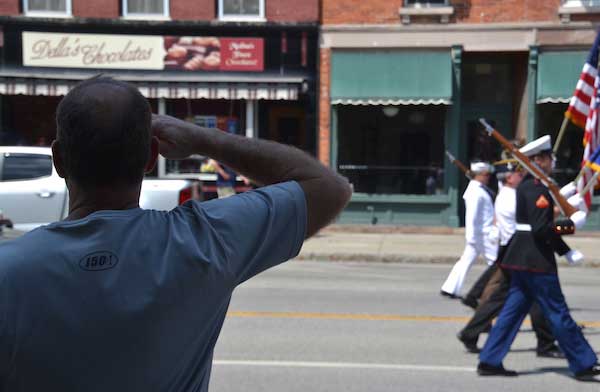 A man removes his hat and salutes while the Honor Guard walks by on Main Street.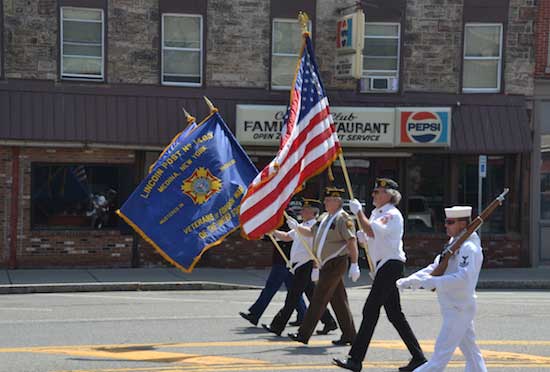 The Honor Guard heads down Main Street. Tom Snyder, right, wore his Navy uniform.
Snyder said today's march on Memorial Day was much quieter than the usual Memorial Day parade. He said it was a more reflective walk, and he thought of two of his friends from the military who were killed in service to the country.