Honeybee nest removed from Joseph statue at Albion church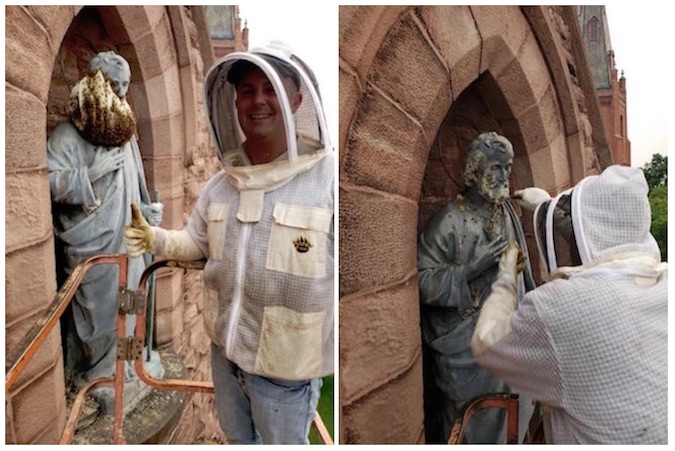 Provided photos
ALBION — Zeke Given of Angry Bees Apiary in Genesee County was up high in a lift on Monday and removed the nest of honeybees on a statue of Joseph at the Holy Family Parish in Albion.
The bees, including the queen, were successfully extracted without being harmed, Holy Family said in a message to the Orleans Hub.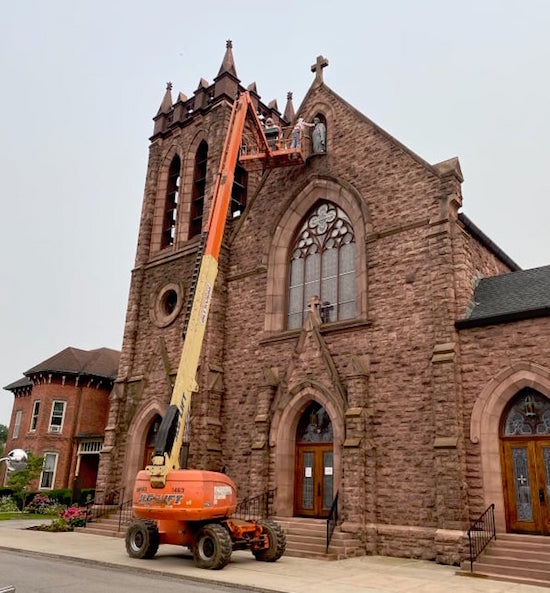 Zeke Given and his friend Brad Mudrzynski go up in a lift to remove the nest of bees. Jeremy Neal of Poverty Hill Farms in Albion provided the lift for the two to remove the bees from the church on West Park Street.
Since photos of the nest were posted Saturday on the Orleans Hub, the situation created a lot of buzz in the community.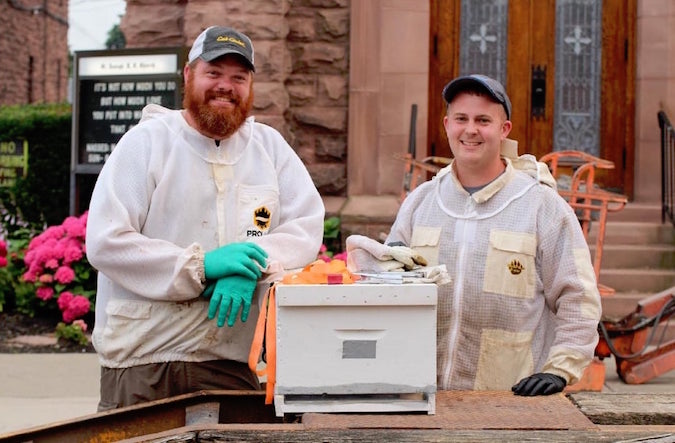 Zeke Given, right, and his friend Brad Mudrzynski were happy to complete the job.