Honeybee nest up high at Albion church on Joseph statue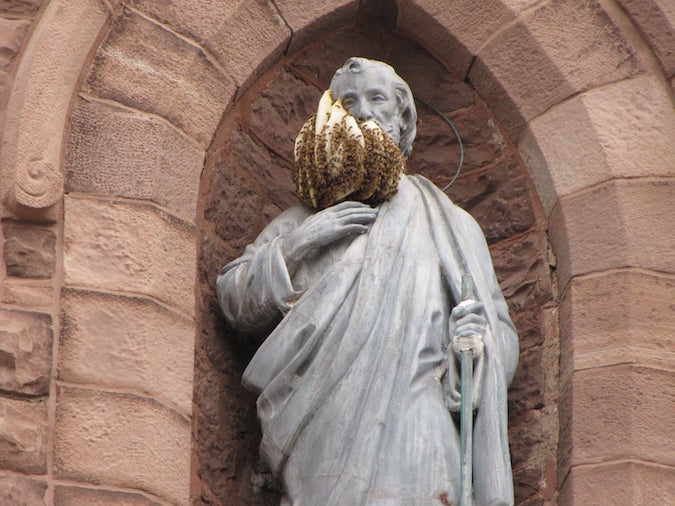 Photos courtesy of Michael Smith
ALBION – The statue of Joseph up high at St. Joseph's Catholic Church on West Park Street in Albion has a big nest of honeybees.
Michael and Faith Smith noticed the nest and the bees on Friday afternoon, and Mr. Smith went home to get his camera.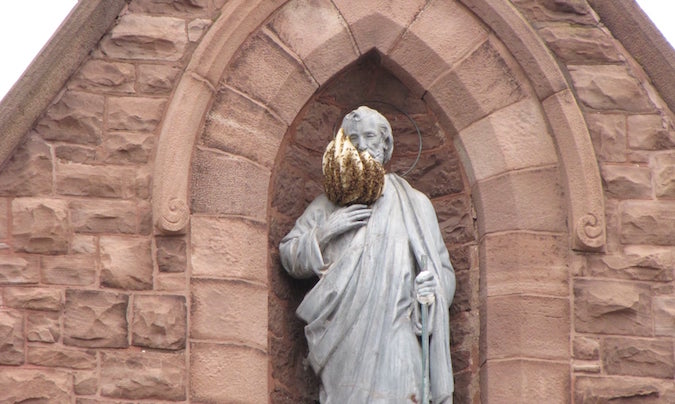 The positioning of the nest makes it appear that Joseph is holding the cluster of bees.
"He's got the whole hive in his hands," Mrs. Smith said.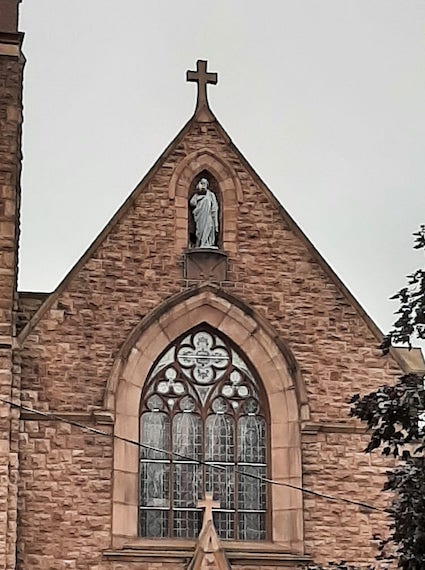 This is about 75 feet up high from the steps in front of the church.
UPDATE: Holy Family Parish sent the Orleans Hub a message, saying it will have the hive and bees safely removed soon.