Holy Family's Lawn Fete returns at a different location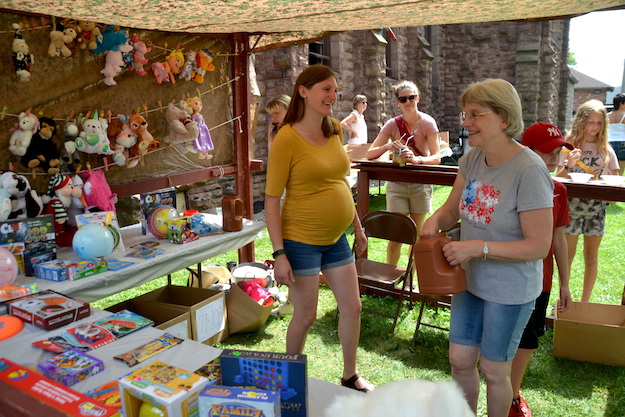 Photos by Tom Rivers
ALBION – The Holy Family Parish's Lawn Fete is back today and this time its on a closed off section of West Park Street by the church, and also on the church property.
The top photo shows Kathleen Barleben, left, and her mother Joan Adduci who are running the Lucky Scroll Game, one of many children's activities as part of the fundraiser for the parish. The event has been held at the Elk's Lodge grounds on West State Street but was moved closer to the church this year.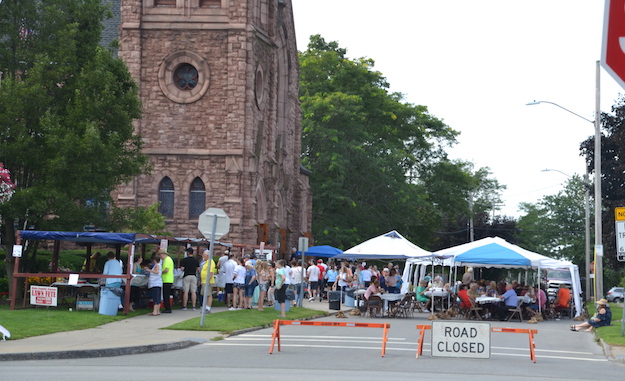 A block of West Park Street is blocked off for people to enjoy the food and activities. The event started at noon and continues until 5 p.m.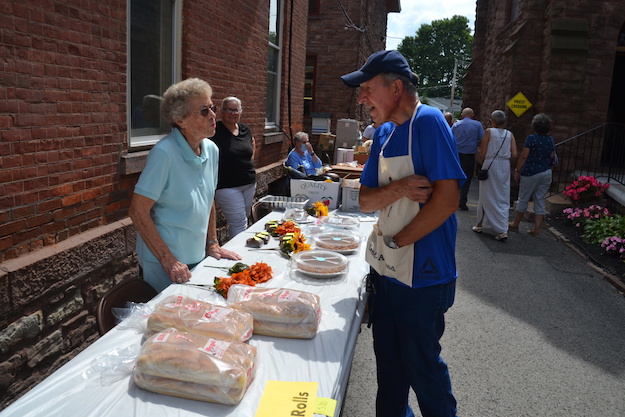 Jean Shervin chats with Casimer Pruski. Shervin and other Ladies of Charity are selling booked goods, and fruits and vegetables.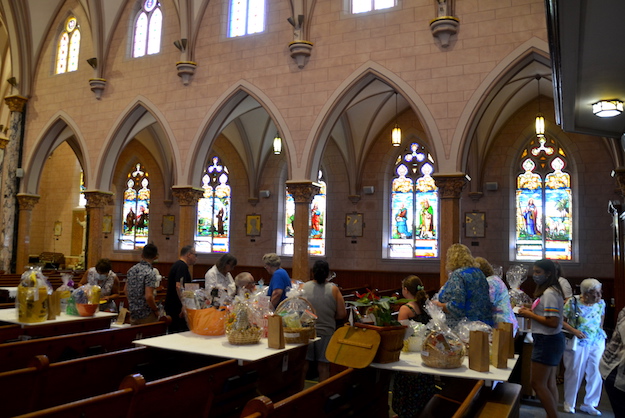 There are about 100 baskets available in a basket raffle.
Michael Grabowski and his son Dan, right, are cooking hamburgers.