Holy Family's Lawn Fete provides late-summer fun for parish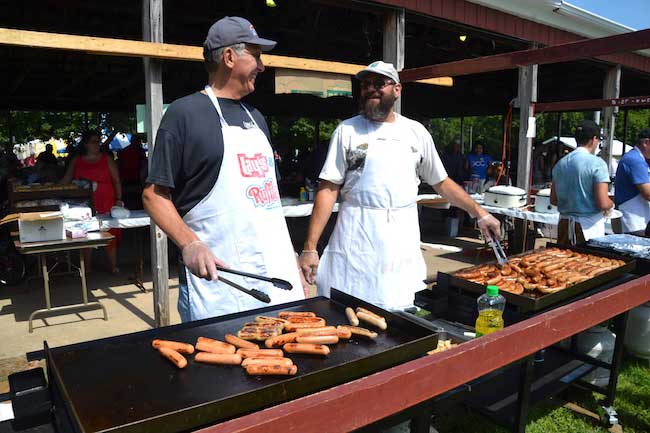 Photos by Tom Rivers
ALBION – The Holy Family Parish in Albion is putting on its annual Lawn Fete today. Jim Adduci, left, and Greg Metz are among the big team of volunteers serving up food and fun until 5 p.m. at the Elk's Club grounds on West State Street.
The Lawn Fete typically draws several hundred people for food, games, raffles and music.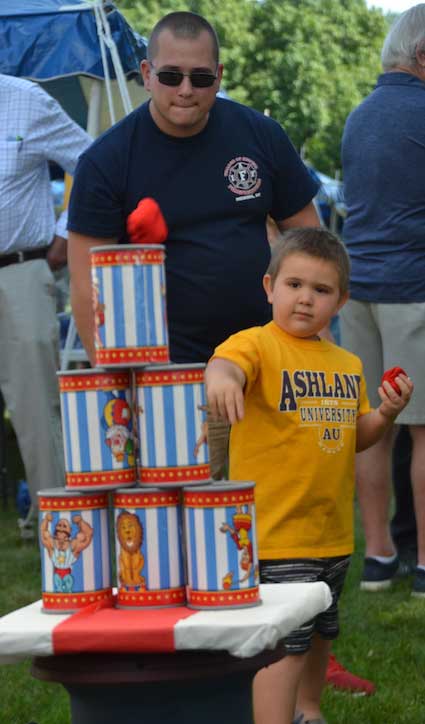 Caleb Fisher, 4, of Albion throws a bean bag at the target under the watchful eye of his father, Adam Fisher.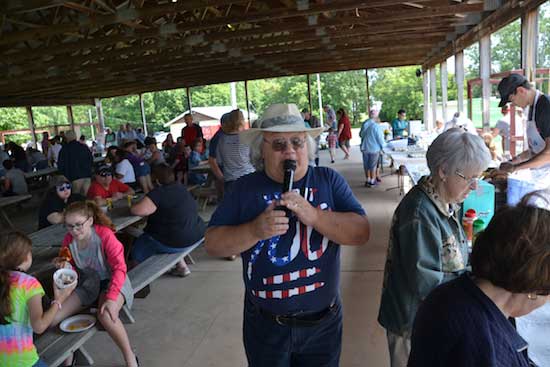 Tom Mazerbo enjoys his role as emcee and DJ for the annual event.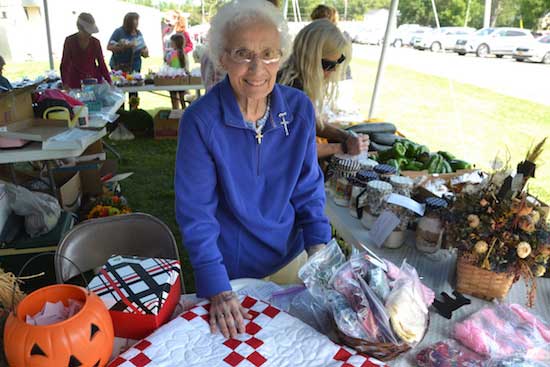 Margaret Joy is a friendly face under one of the tents where baked goods, flowers and many other items, including a quilt, are for sale.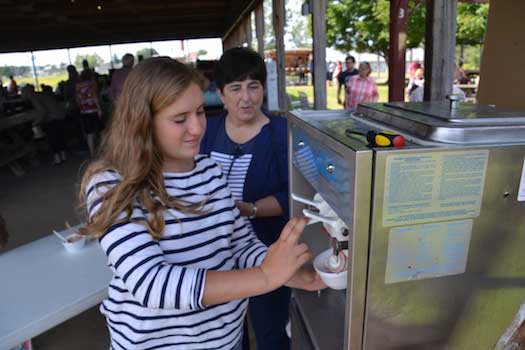 Melissa Robinson, 14, of Albion makes a sundae. Her grandmother, Lillian Neal, is in back. The sundaes are $1.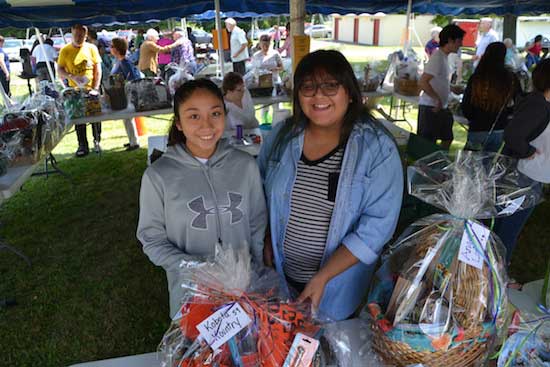 Aurora Serafin, left, and Casandra Serafin sell tickets for the 60 gift baskets that are available in the raffle.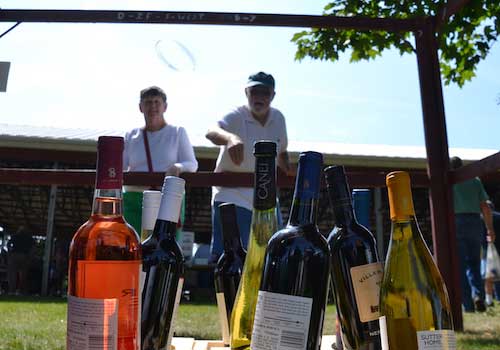 This game is popular. People can win a bottle of wine if they land a ring on one of the bottles.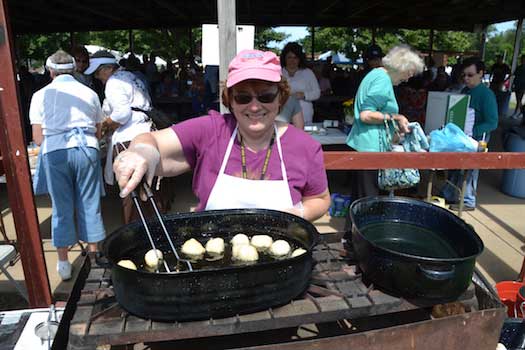 Loraine Dibley fries dough at the Lawn Fete today.