Holstein and Jersey calves from local dairy farm visit Hoag Library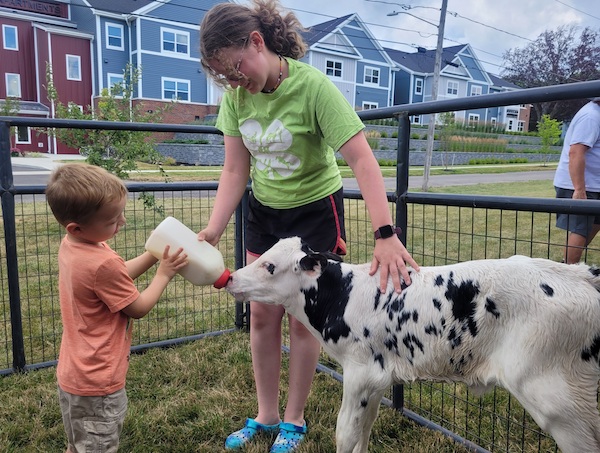 Provided photos and information courtesy of Hoag Library
ALBION – The Neal family, owners of Poverty Hill Farms on West Countyhouse Road, brought some of their Holstein and Jersey calves to Hoag Library today as part of the summer reading program.
The top photo shows Bright Hapeman feeding a 2-day old Holstein calf with the help of Kasey Neal.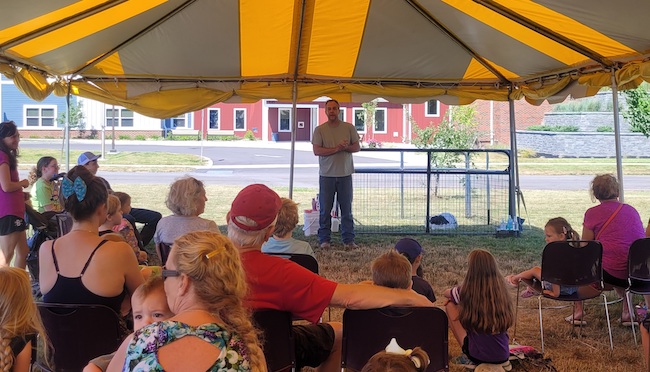 Jody Neal from Poverty Hill Farms shared information about the calves with the children, who gathered under an outdoor tent by the library.  He talked about different breeds they have on the farm, how much they eat, weight, and how much milk cows can produce.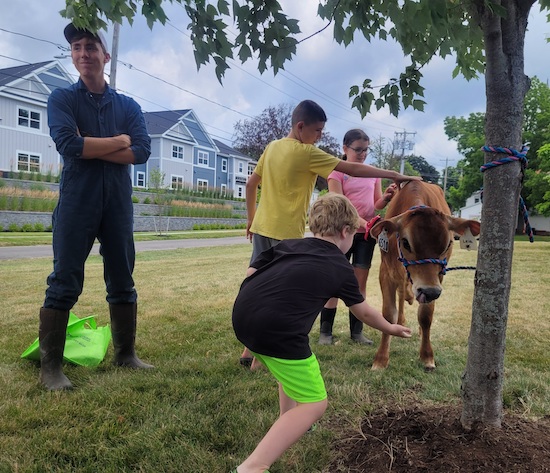 Matthew Bloom in yellow shirt is petting the 7-month Jersey calf with some assistance by Addy Neal. Her brother Zachary Neal, left, also offered pointers.
The Neal farm is part of the Upstate Niagara Co-Op and brought a cheese snack for the kids to show them how milk from the cows on their farm goes to their home.