Holley's winter sing-a-long includes Christmas songs, ugly sweater contest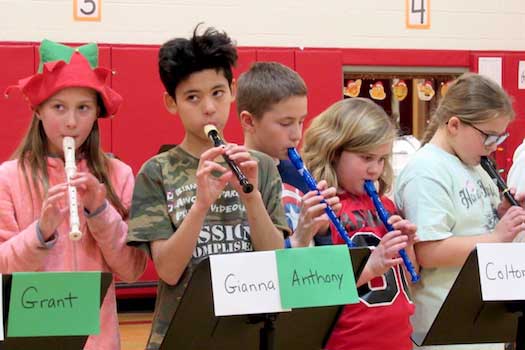 Photos by Kristina Gabalski
HOLLEY – Holley Elementary students, faculty, family and community members gathered in the gym Friday afternoon for a Winter Sing Along.
The assembly featured holiday music from the elementary choruses and band.  Here, fourth graders play "Jolly Old St. Nicholas" on recorder.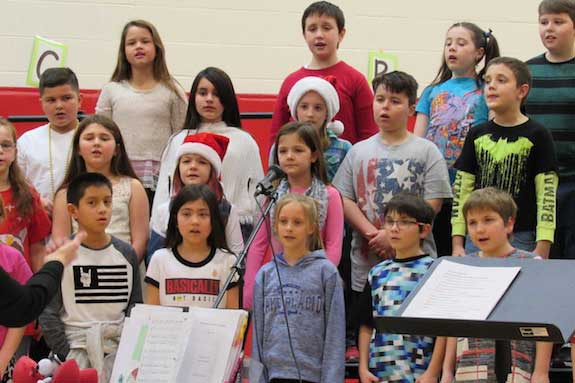 Members of the chorus sing a Russian folk song – in English.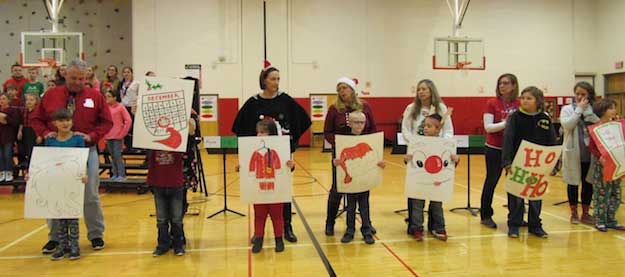 A selection of Students of the Month and their teachers help out with the always popular performance of "Must be Santa."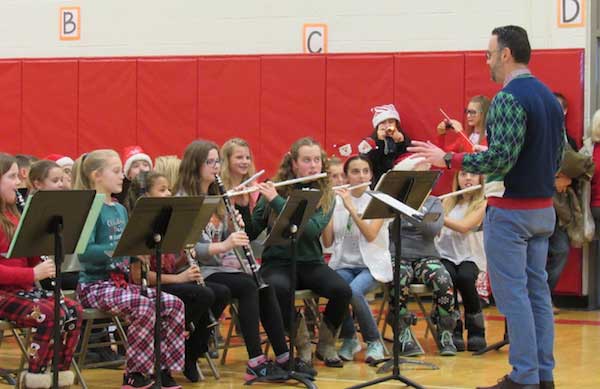 Elementary Assistant Principal Tim Artessa served as guest conductor with the elementary band for a performance of "Frosty and Snowman."
Band director Hannah Bock also lead the band with a performance of "Up on the Housetop" and "Joy to the World."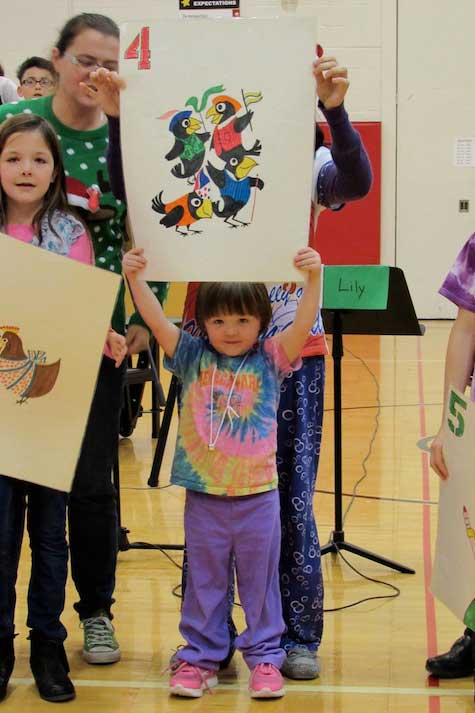 Pre-K student Cheyanne Bowen proudly holds up her "Four Calling Birds" poster during the singing of the "Twelve Days of Christmas."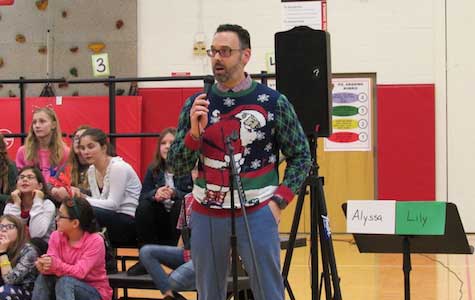 Tim Artessa calls participating faculty to the gym floor for the Ugly Sweater Contest.  Surprisingly, Artessa did not win.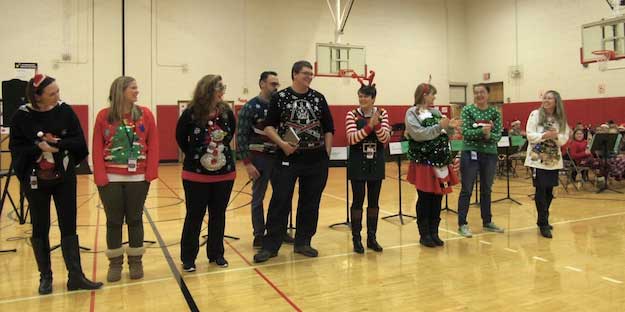 Teachers in the Ugly Sweater Contest line up for judging.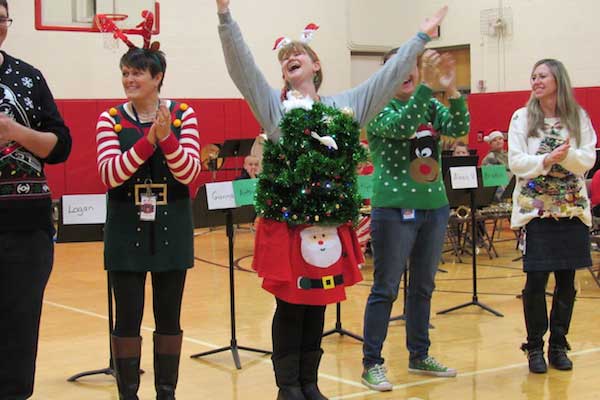 6th Grade teacher Crystal Elliott reacts to winning the Ugly Sweater Contest.