Holley's super readers get limo ride and lunch off-campus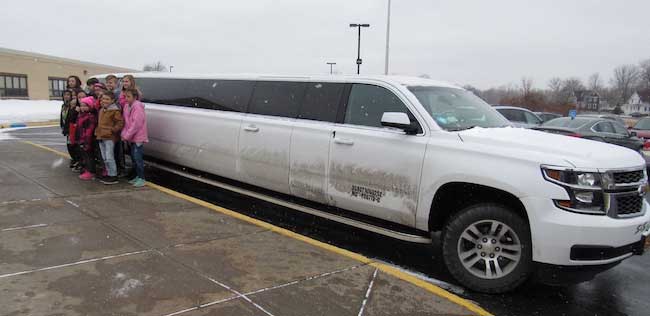 Photos by Kristina Gabalski
HOLLEY – A group of Holley Elementary students were treated to a limo ride and lunch at McDonald's in Brockport today. The students were all winners in this year's PARP – Pick a Reading Partner – program sponsored by the PTSA.
This year's winners include:  Leon King, William Butler, Calista Maggard, Peyton Caufield, Mason Girangaya, Bella Hernandez, Alyssa Lipke, Liam Jenks, Zach Fichtner, Laura Moak, Stephanie Miles, Cora Hudzinski, Carter McGuire and Bella Thom.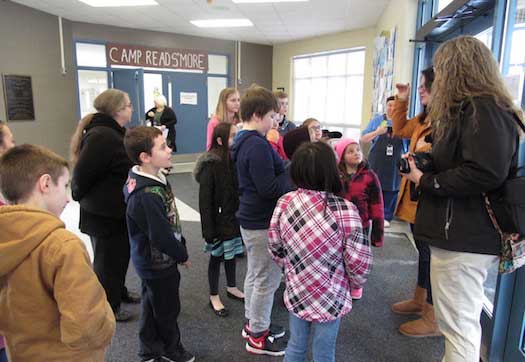 A group of Holley Elementary students prepares to head out for their limo ride to lunch at McDonalds in Brockport today.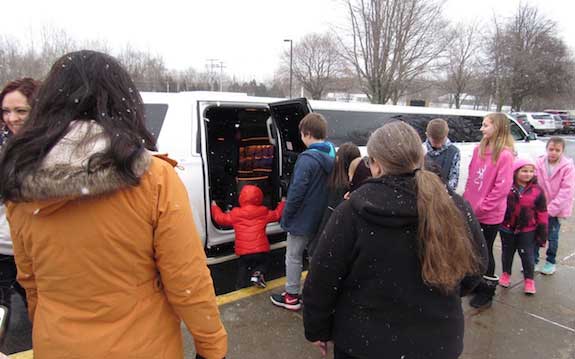 PARP winners enter the limo. Several said they planned on ordering chicken nuggets for lunch.

The limo prepares to leave Holley Elementary School.